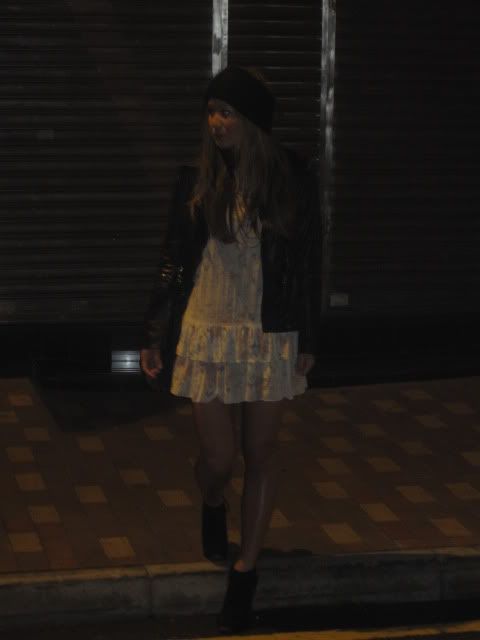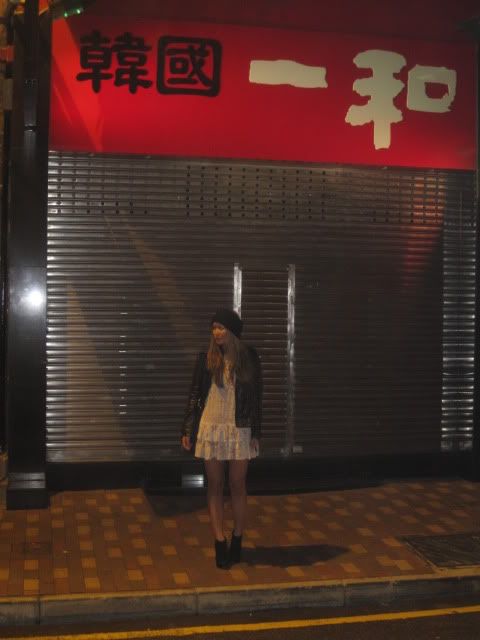 Topshop

dress,

Versace

leather jacket, Alexander Wang bag, H&M knitted headband,

Kabiri

bangle, and Rolex watch.
After a month at home, we have returned to
Hong
Kong, one of my absolute favourite cities. Each time our plane commences its descent over the shimmering night lights, my heartbeat can't help but quicken. I adore each unique and welcoming element about this city. The streets are constantly alight, and soaked with the lingering scent of fragrant spice. The people are consistently friendly, helpful, and always welcoming. Distinct British influences are prominent, and add a characteristic twist of east meets west culture. Eating is a constant
occurrence
in this city where
streetside
eateries permeate the most alluring aromas, and food is offered in great variety. The feeling of safety plays an omniscient presence, and regardless of the hour, food and play are available in abundance. At the moment, the late winter weather is warm, vacant of humidity, with a refreshing light breeze, creating the ideal condition to browse and explore. I feel so fortunate this is my second home, and the boy and I are adamant about relocating here in a few years.