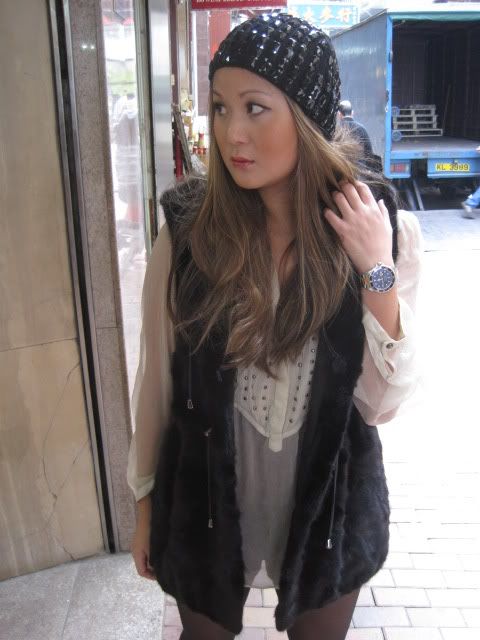 Vintage vest borrowed from my cousin, Kate Moss for Topshop blouse, Zara leather shorts, Warehouse hat, and New Look shoes.
Yesterday was an appropriately fun filled event all beginning with a satisfying dim sum brunch. We browsed though endless rails of clothes, sampled the best of designer footwear, stroked buttersoft leather bags, purchased Alexander Wang, and traipsed through fragrant streets in pleasing warm temperatures. I returned home happily, with heavy shopping bags, and a tired, giddy buzz.
I will share documentation of our after dark adventures later this week…expect gourmet French cuisine, Hong Kong's skyline accompanied by a killer mojito, and insanity courtesy of Grey Goose, champagne, and dance inducing music.
still shaking from the hangover as we speak 😉
Thank you to the sweet reader who said "hi" in Aldo while I was in a shoe purchasing frenzy!