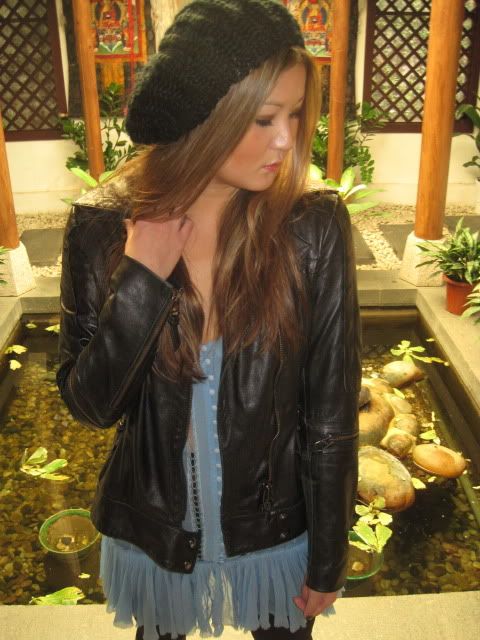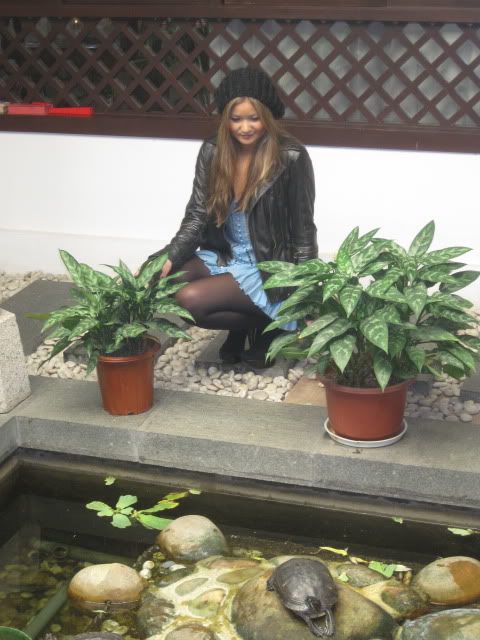 Chloe dress, Versace leather jacket, Asos hat, Topshop boots.

Notting Hill is cold and deserted, so I've been sleeping non-stop since my return, missing the crowded family atmosphere from our holidays, and anticipating an exciting 2010. Today productivity will be attempted through a hardcore gym session and some sales shopping.
Don't you love the koi pond outside of my room at my Dad's? He's intensely dedicated to Feng Shui, resulting in a serious calm and optimistic air throughout his entire place. Can't wait to return in one month…the perfect break from reality.