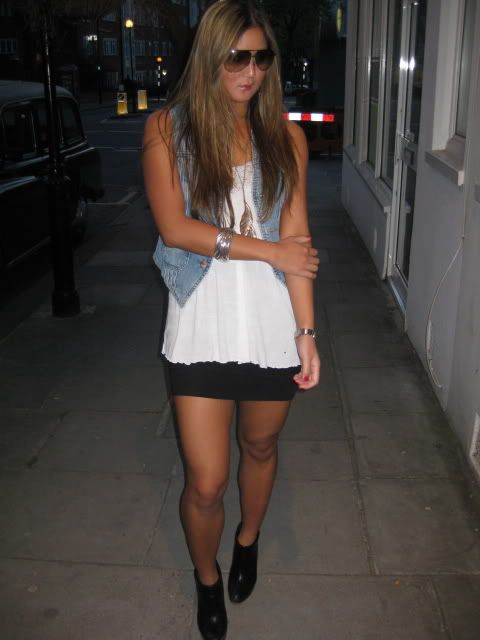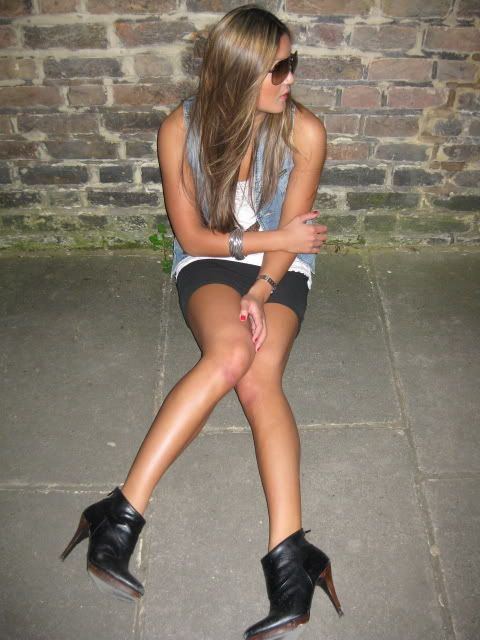 Wrangler denim vest, H&M tank, Topshop skirt, Kabiri bangle, Steve Madden boots, Gucci sunglasses
The weather is ridiculously nice, and we have been spending far too much time sitting outside cafes and lounging at pubs. I hope this never ends. Last summer traumatized me, and caused me to believe it was impossible to have a hot, rainless summer in London. My faith has been restored, and although I still expect a certain amount of rain, I hope this is the beginning of a lovely season.
I have been slightly addicted to shopping on ebay lately! The bargains are endless. I got this wrangler vest on there for an unbelievably cheap price and it is perfect! Other purchases include: vintage denim shirt, black military jacket, oversized red vintage cardigan, and vintage leather satchel. I am currently bidding on two pairs of Docs. Did I mention it is a slight addiction?