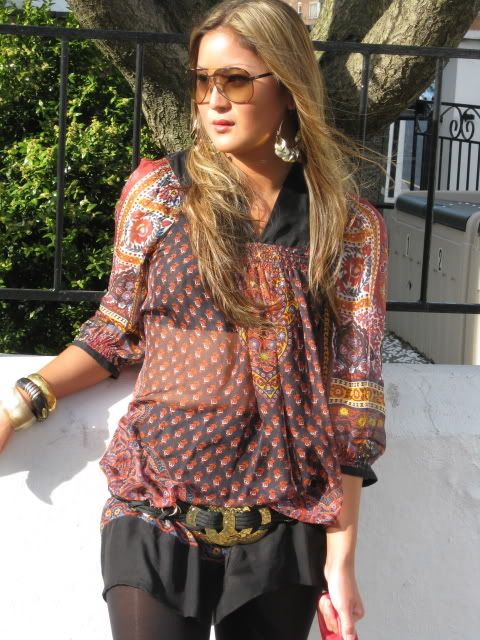 Zara dress, Topshop belt, Topshop earrings, H&M tights, Gucci Sunglasses
I completely forgot I owned this dress, Zara circa summer 2008, until my friend wore hers to lunch last week (thanks amanda!!). The sheer fabric and tribal print seemed incredibly relevant to this season, so I decided to dig mine out of the sea of clothing that is my cramped wardrobe. Paired with a stack of bangles and a gold plated belt, I felt every bit the tribal warrior (kind of), but would have loved to have the House of Harlow headband as a finishing touch. Anyone know where I can get one??
P.S. If you are wondering what I am holding in my hand, it is my dog's leash. She is scampering behind me somewhere!
Doesn't she look gorgeous? Fit for an Ibizian bride. I'm loving the bohemian waves, flowing maxi dress, and of course all the House of Harlow jewelery.