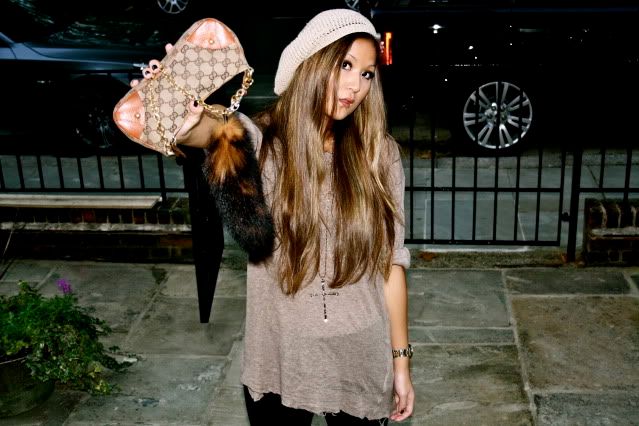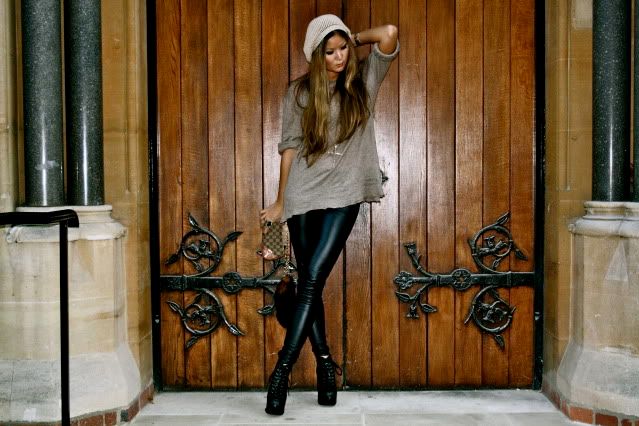 All Saints men's top, Topshop faux leather leggings, Jeffrey Campbell boots, H&M hat, Low Luv necklace from
My-Wardrobe, Gucci clutch, and faux fur foxtail from Portobello Market.
Mondays have become all the more exciting now that we have a standing date with Electric Brasserie. Tonight we will be double dating…something I'm not sure I have ever done. I'm undecided between going comfortable in the boy's t-shirt or actually dressing up. Oh the effort.