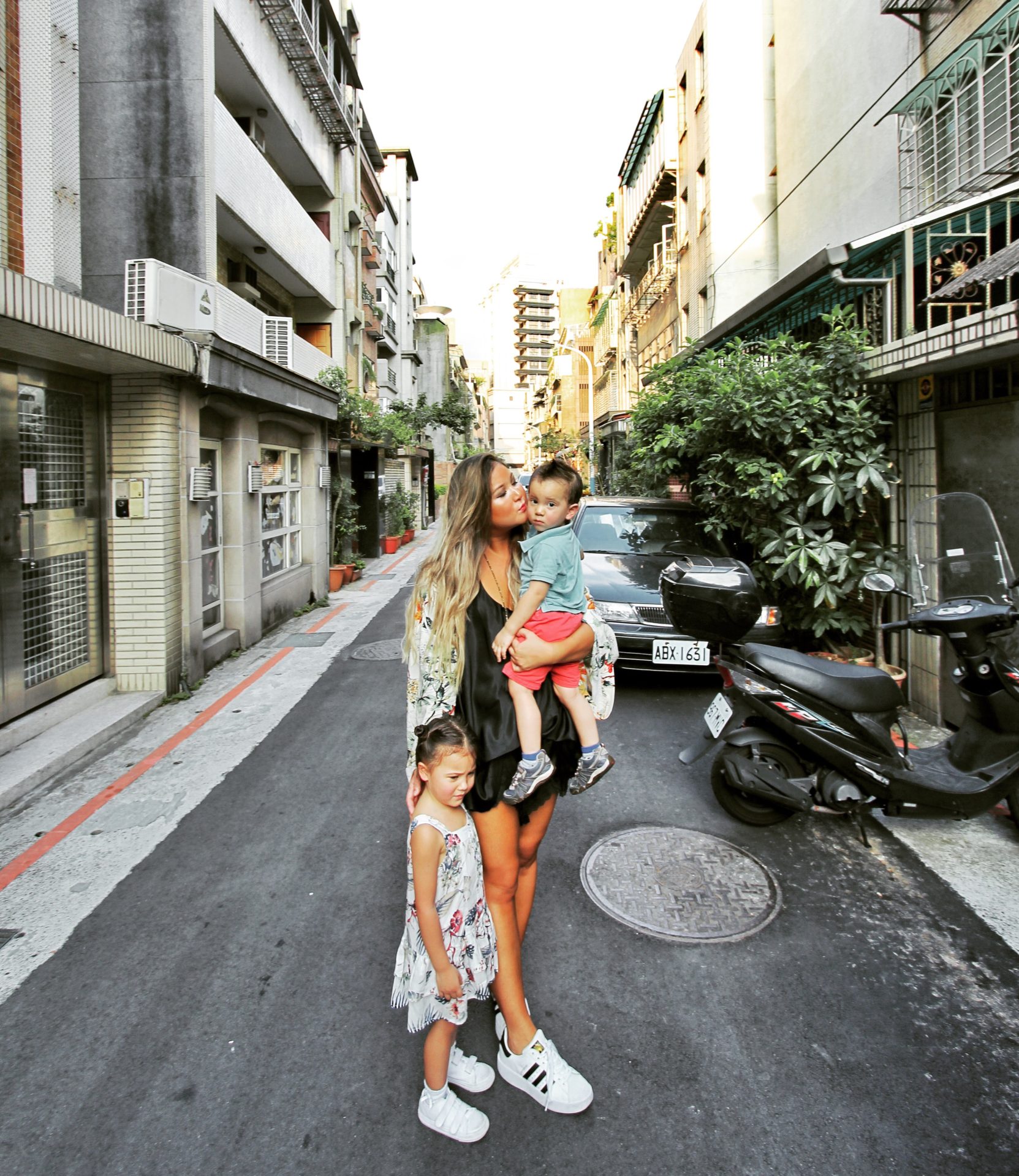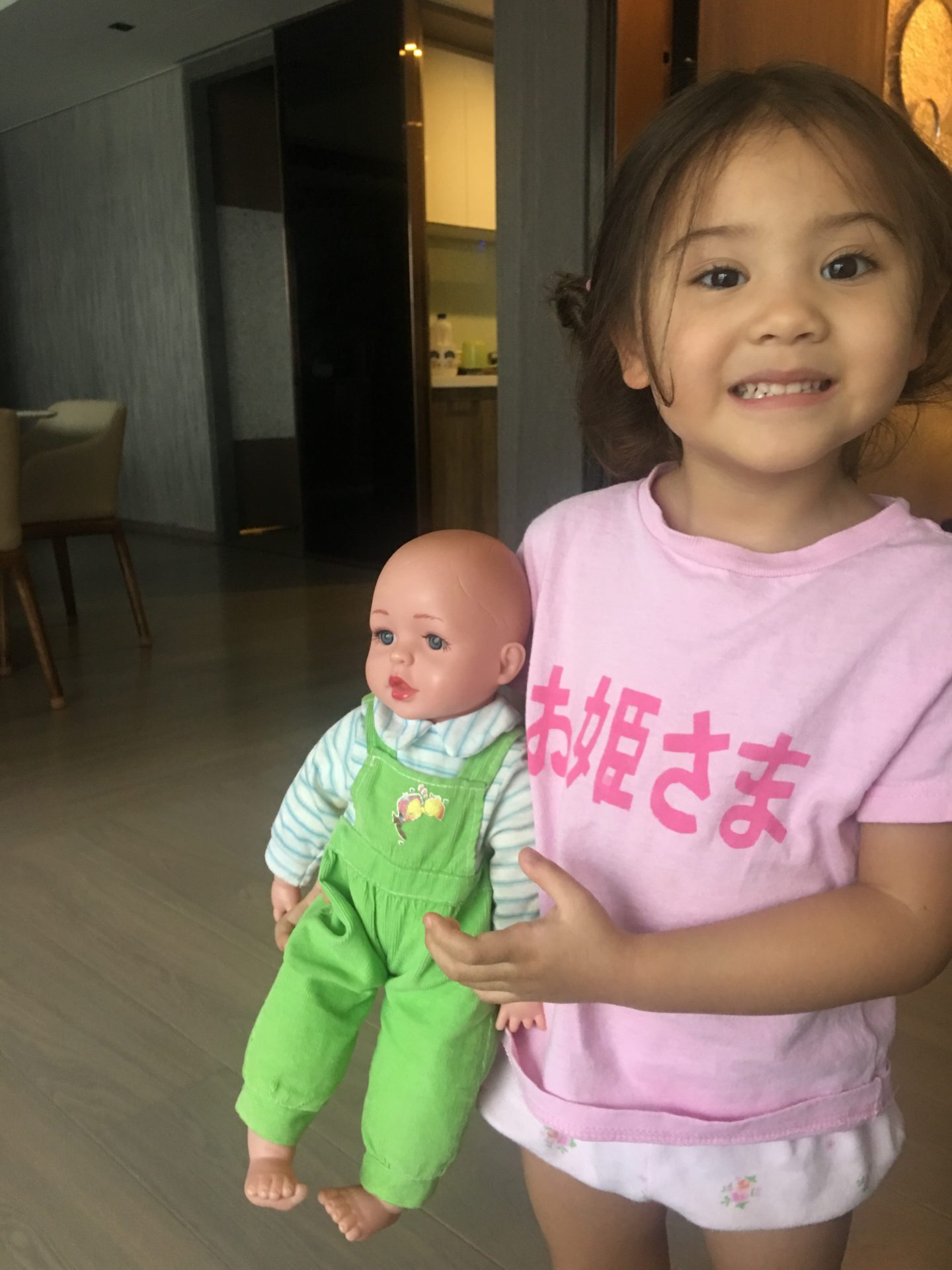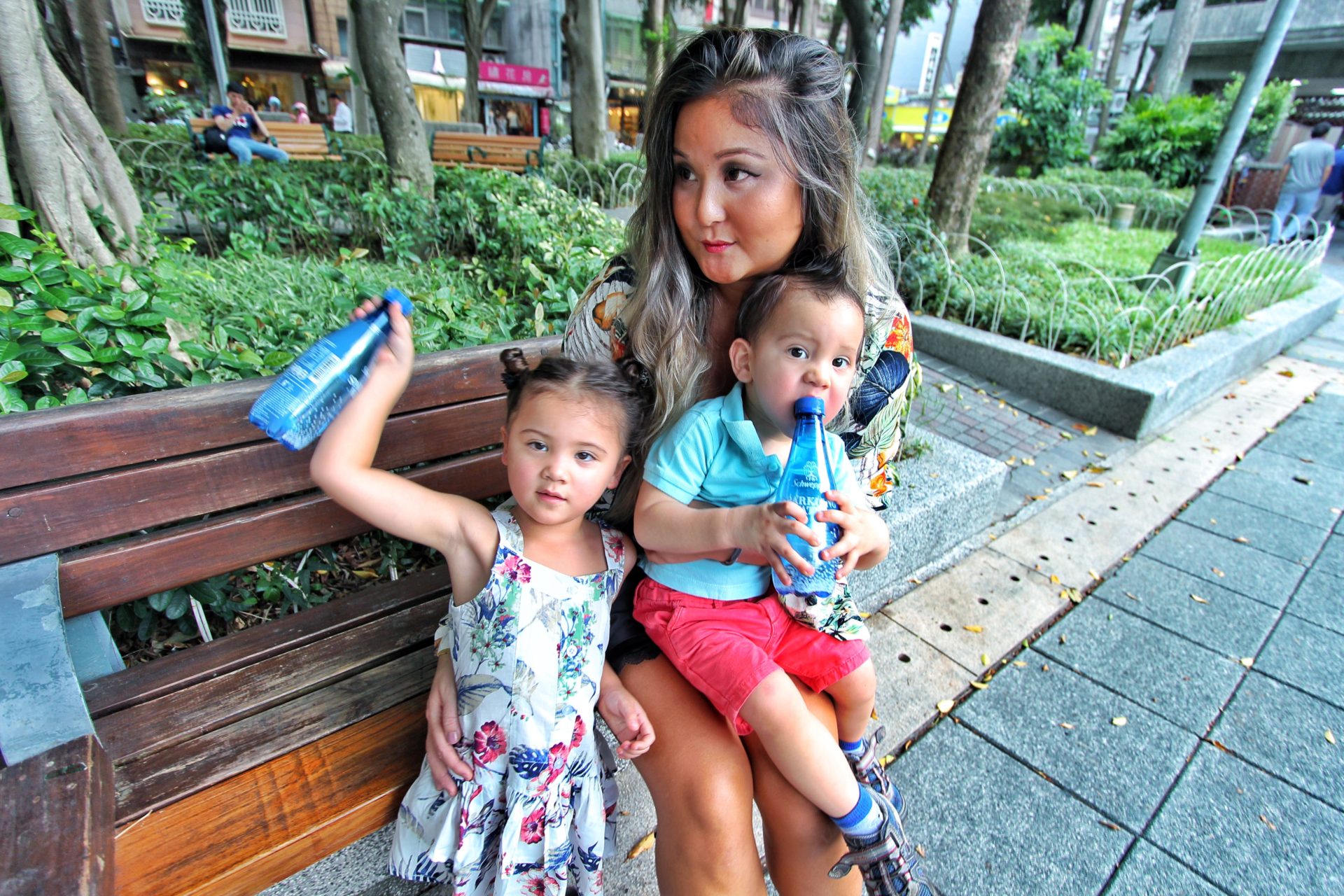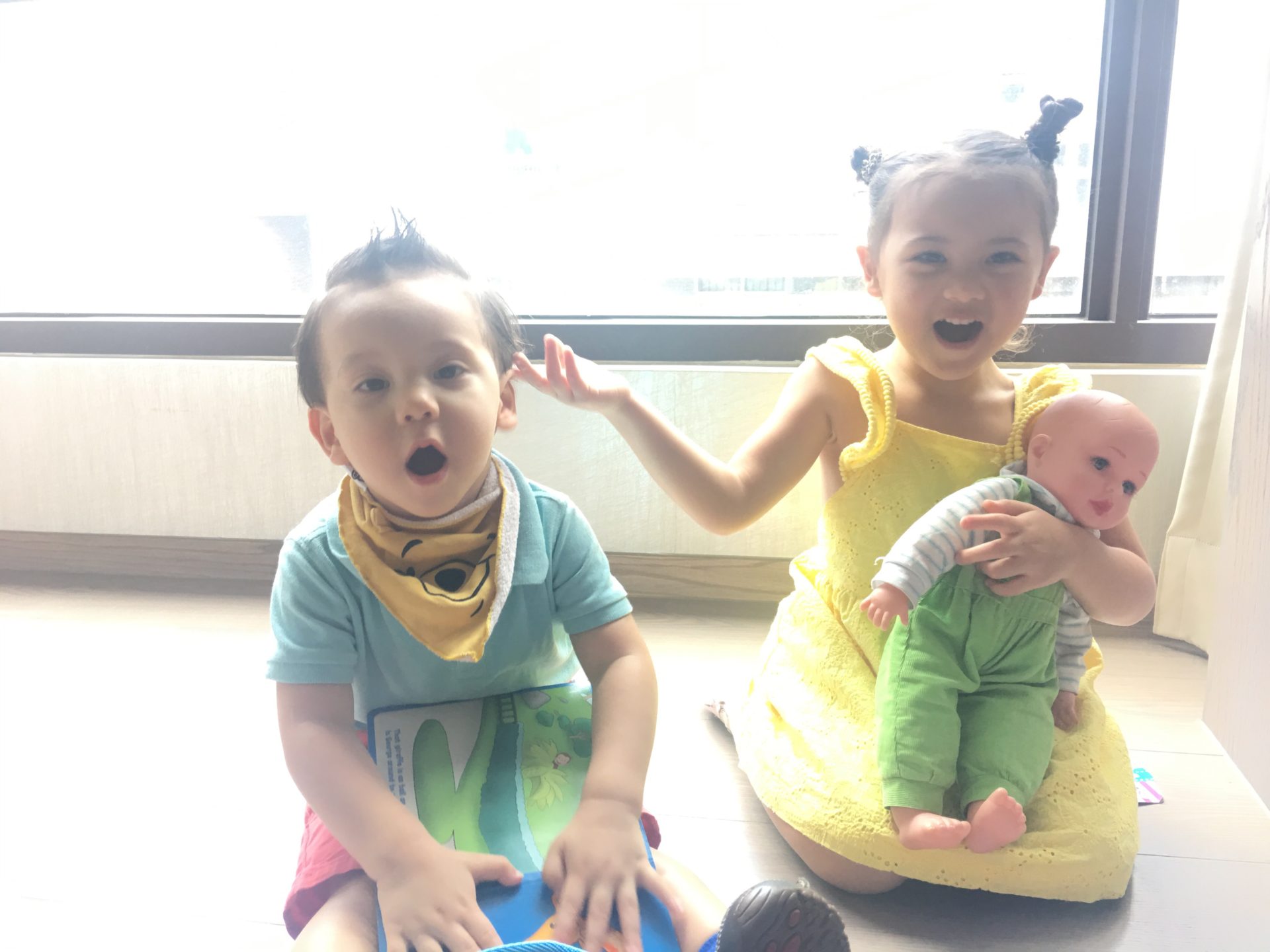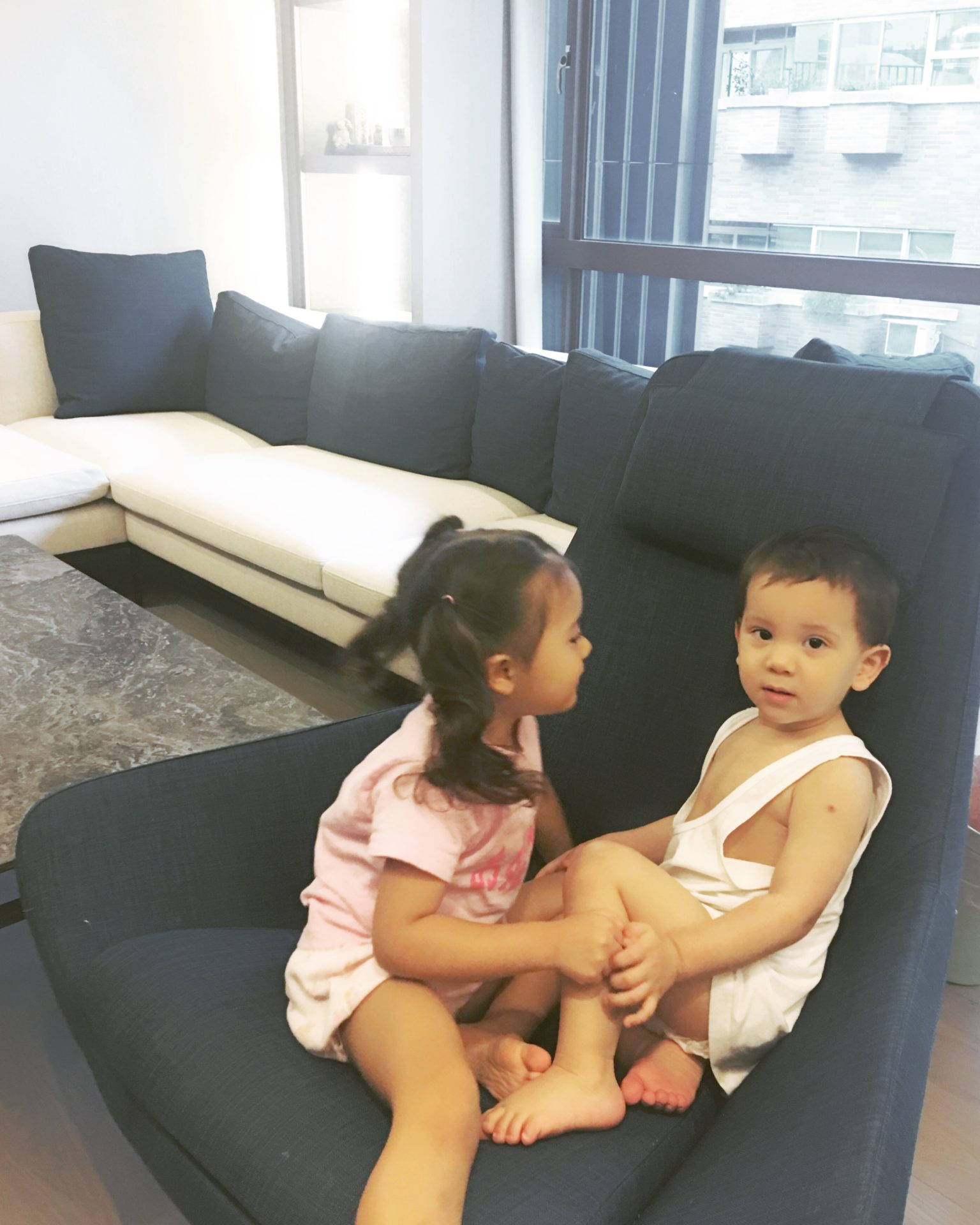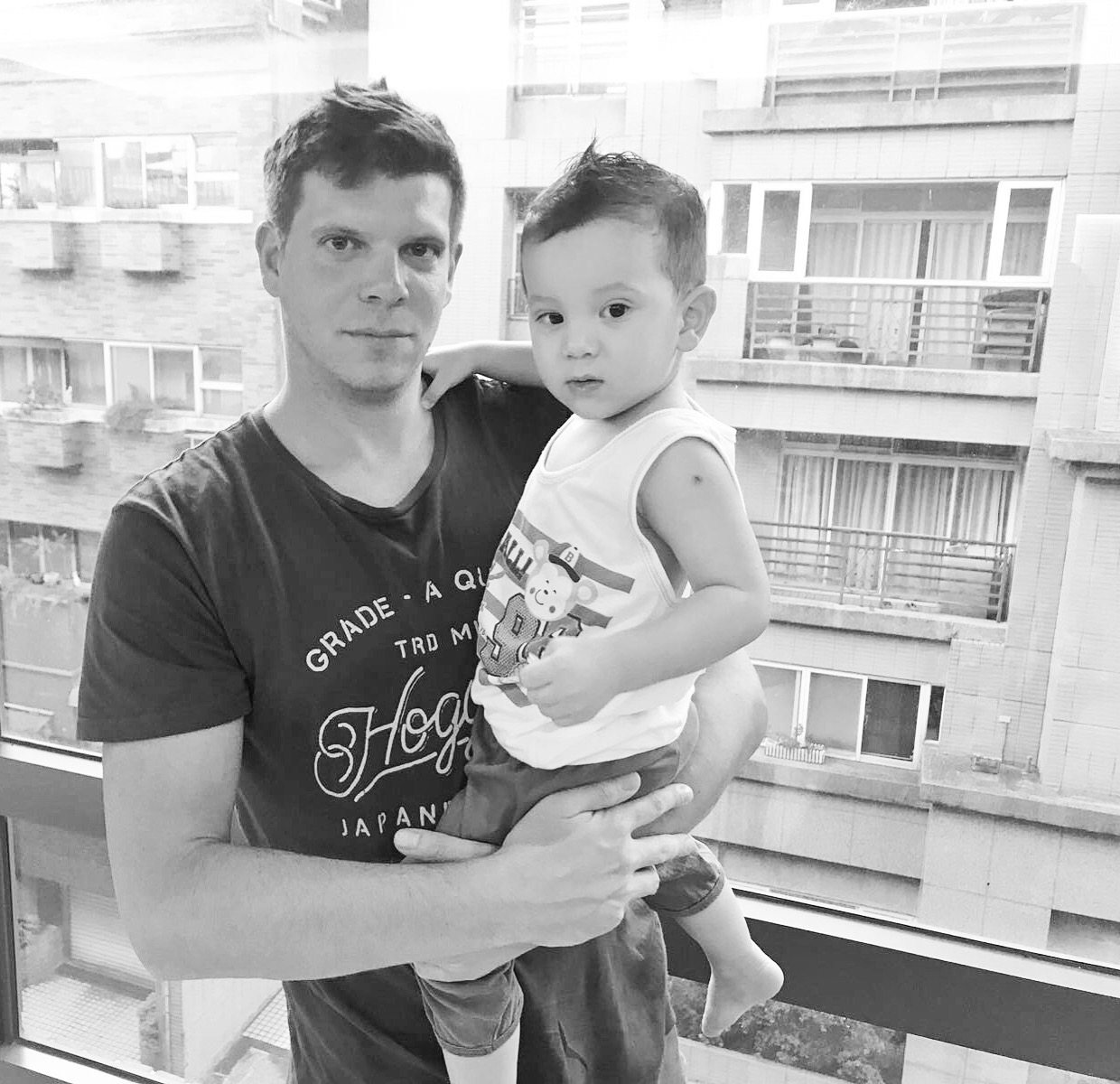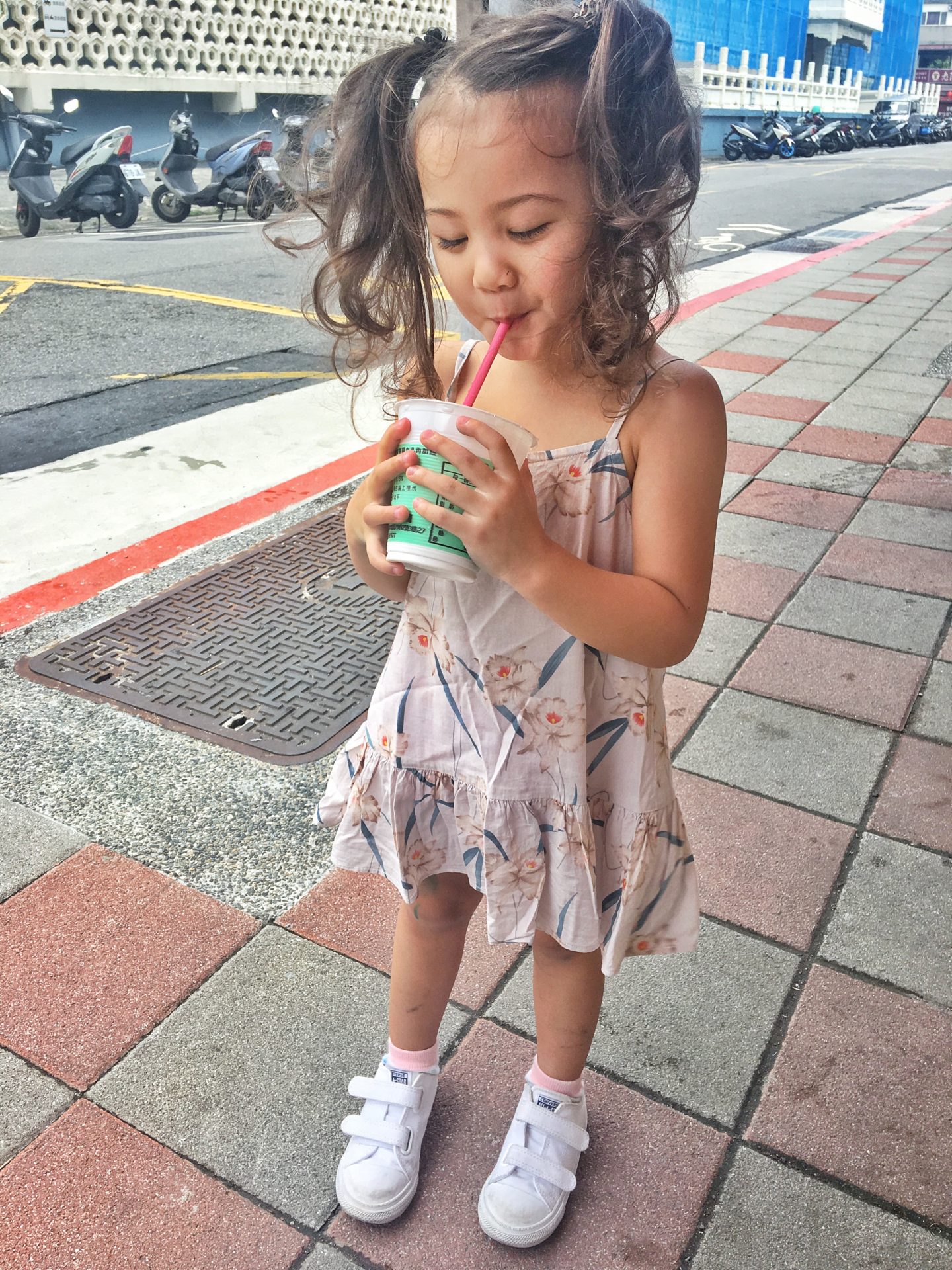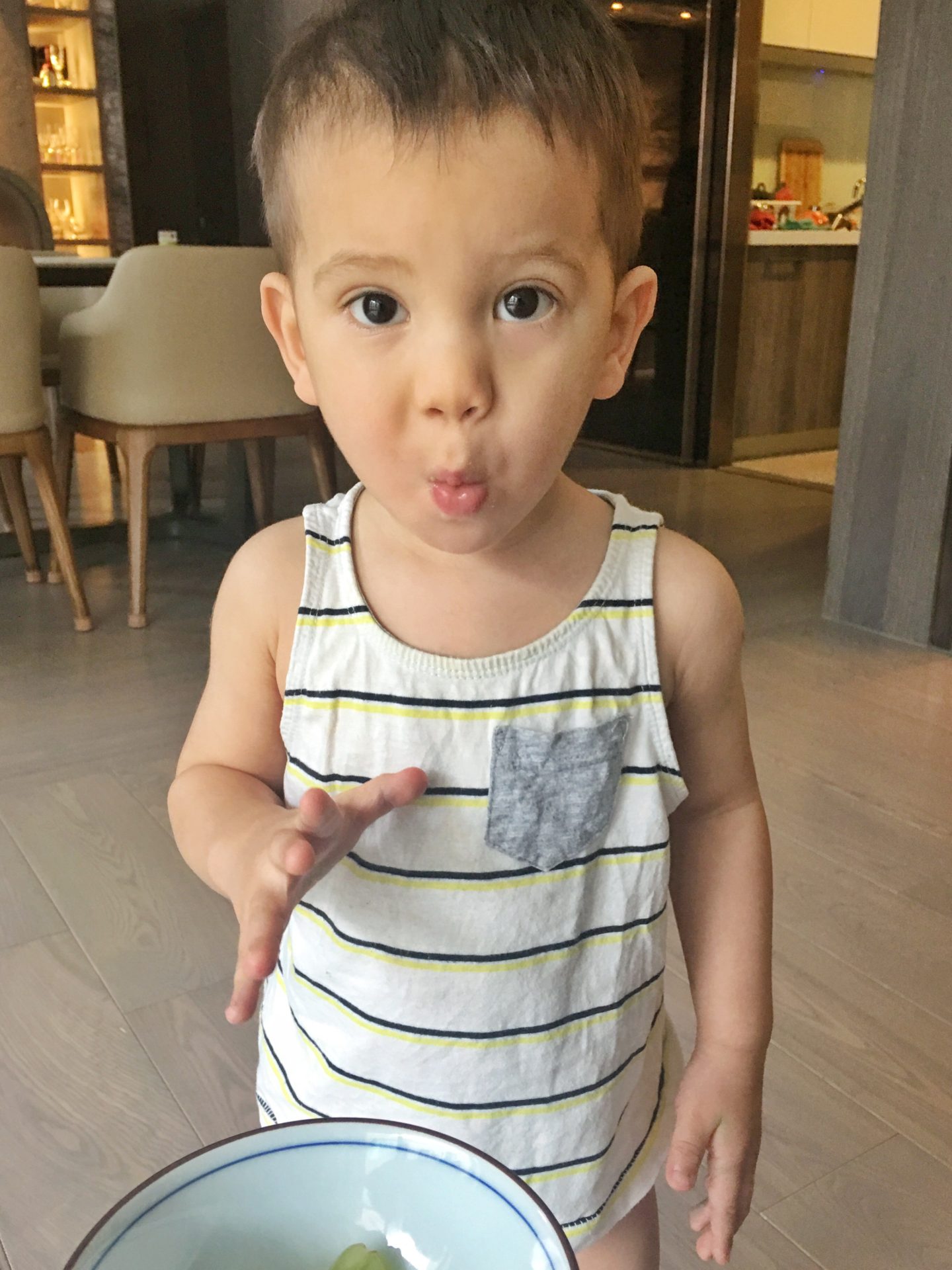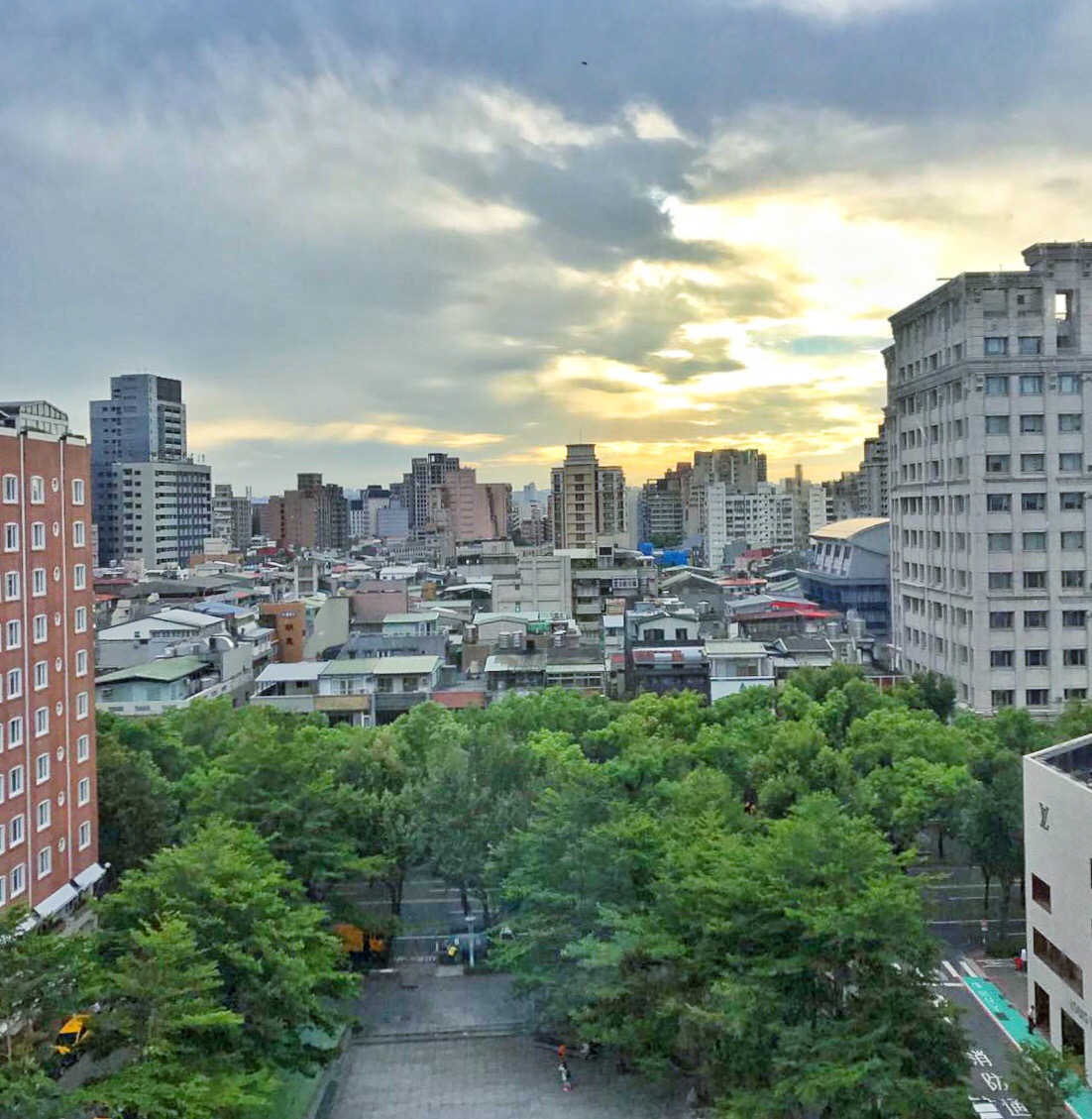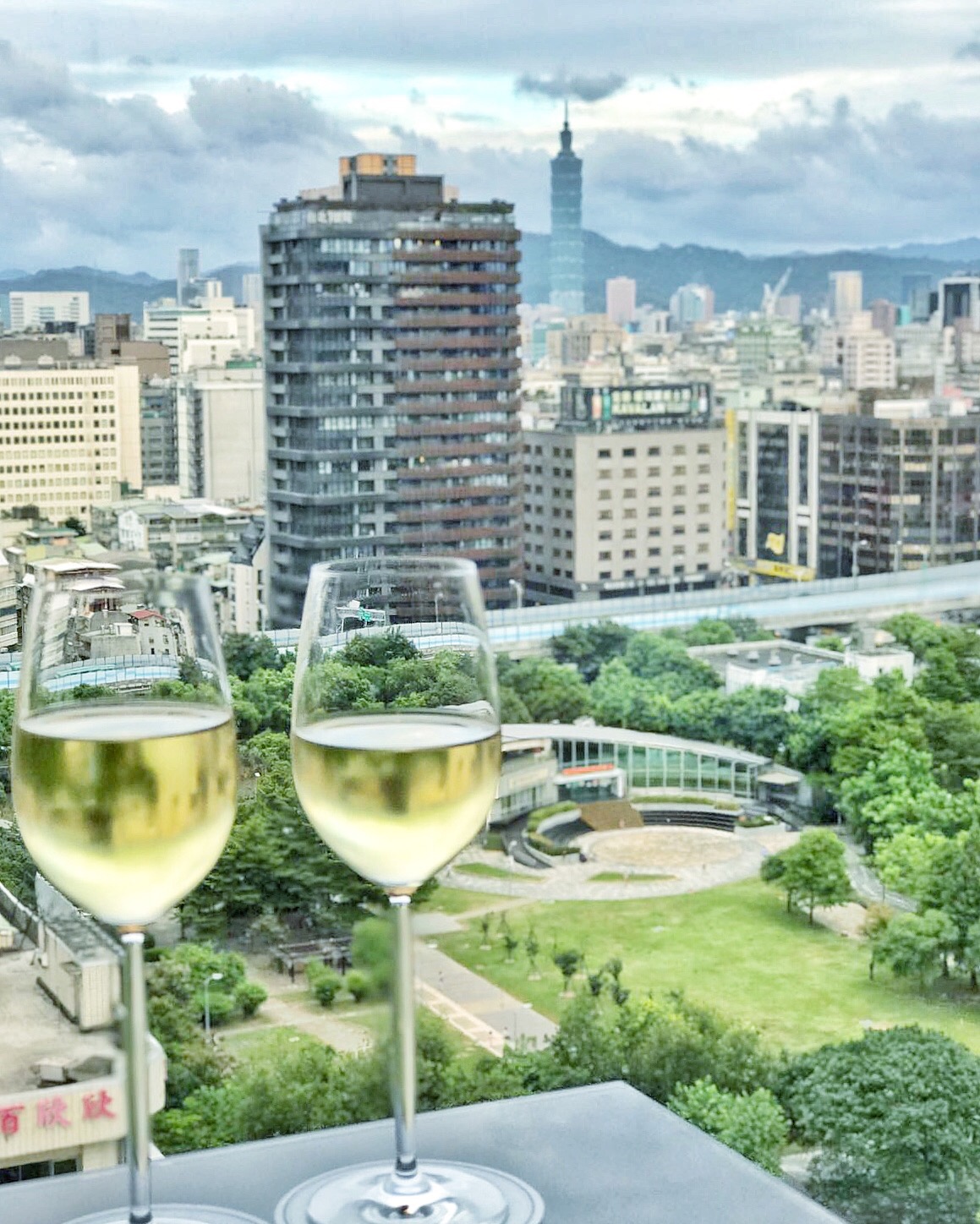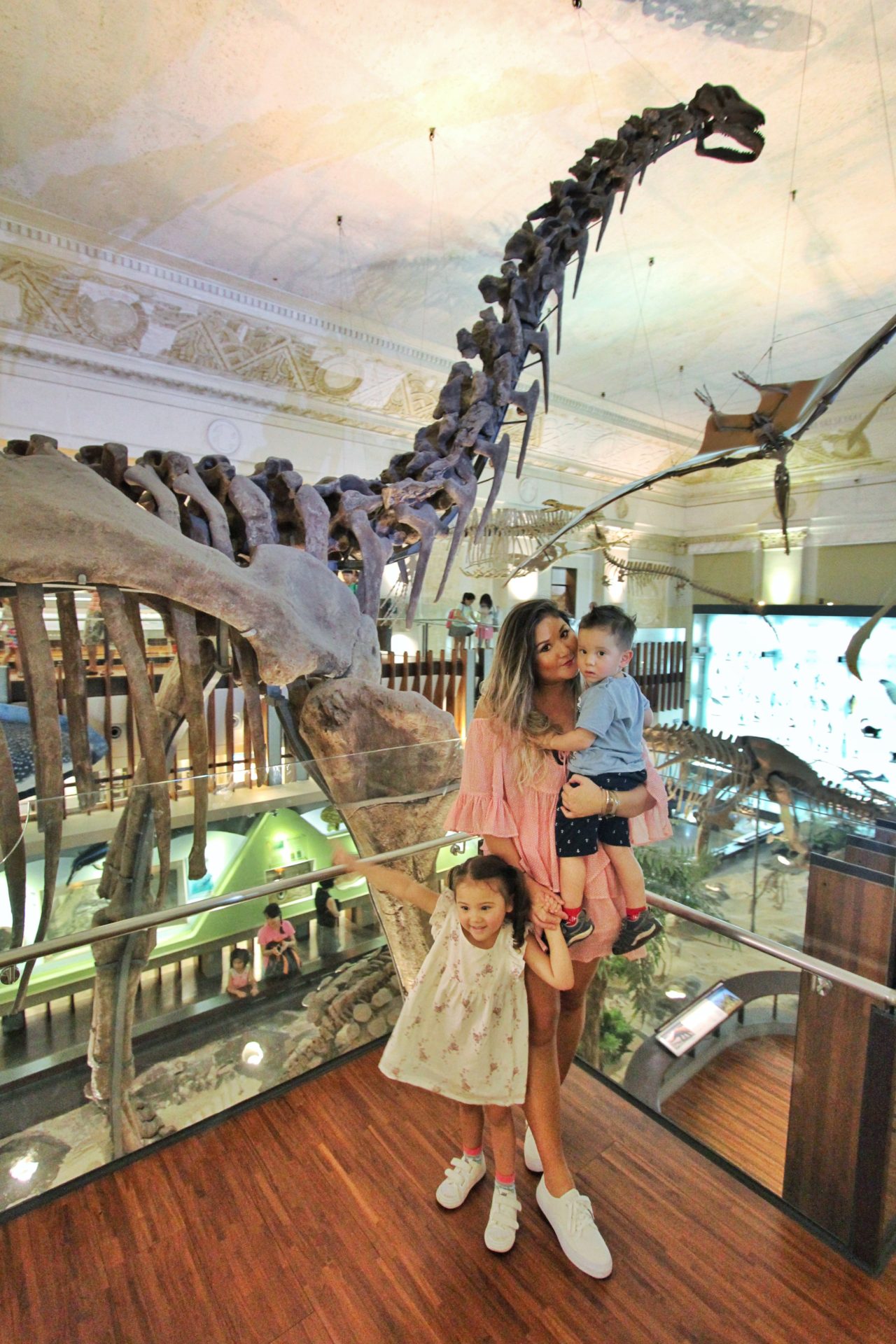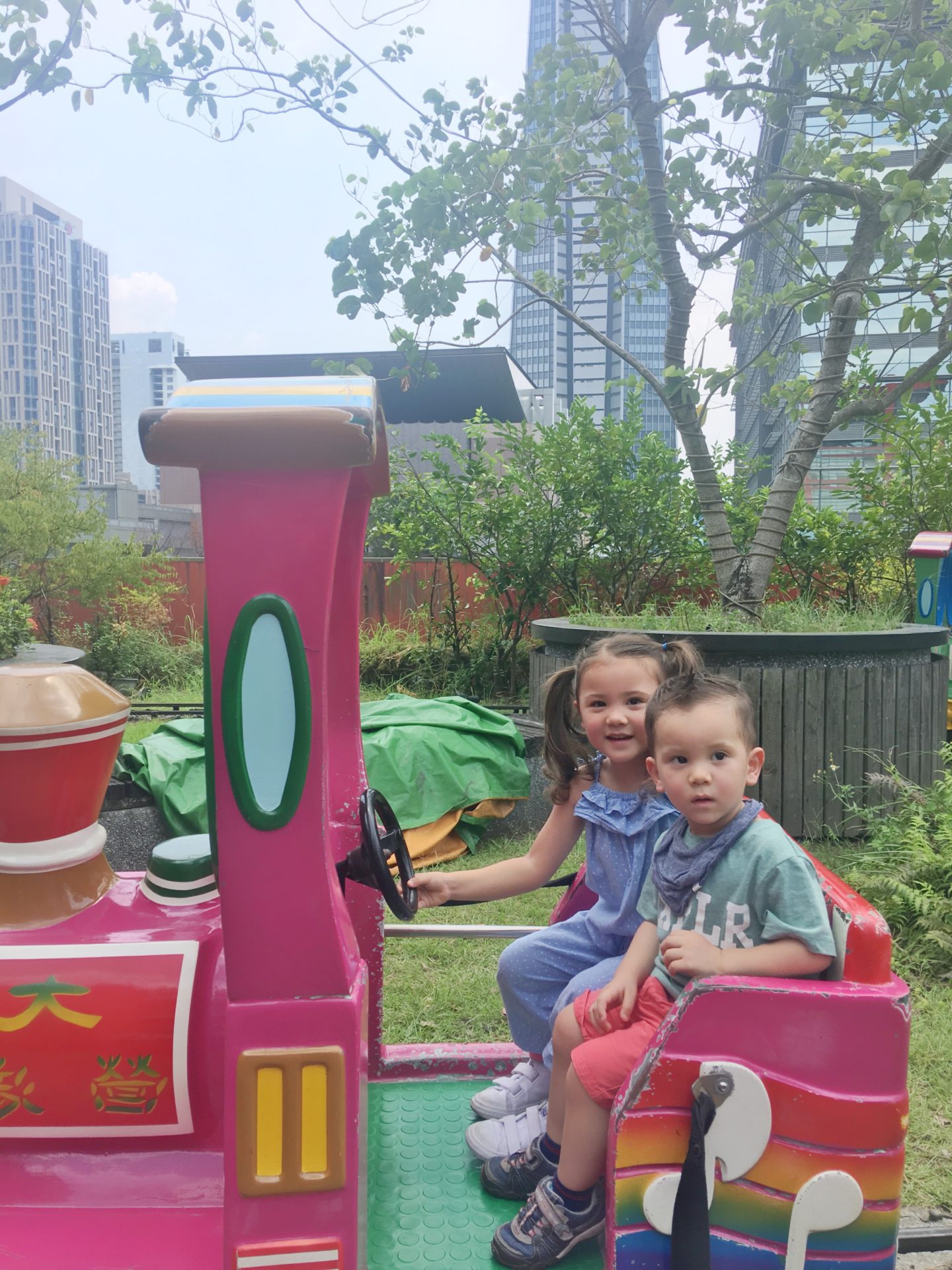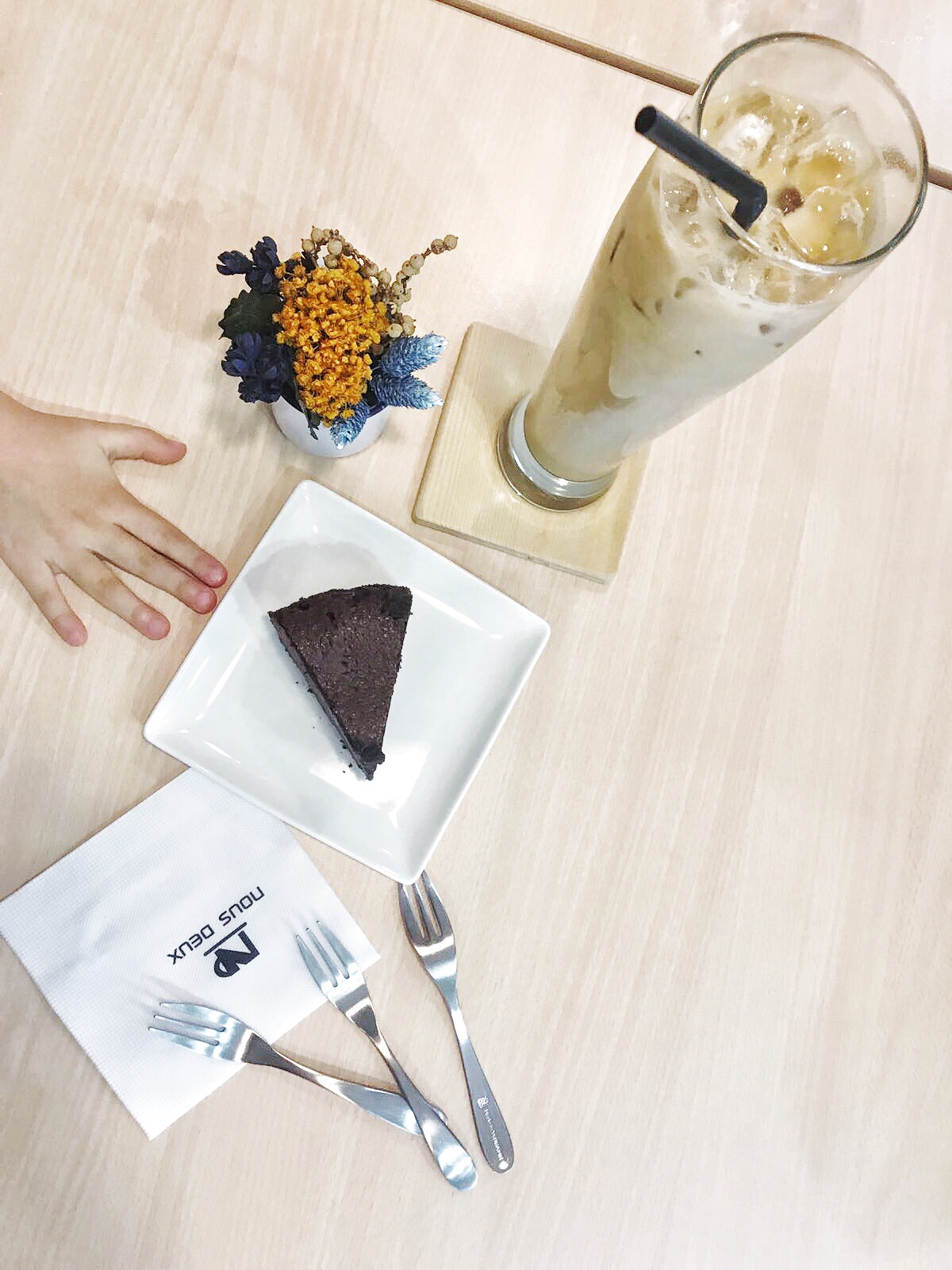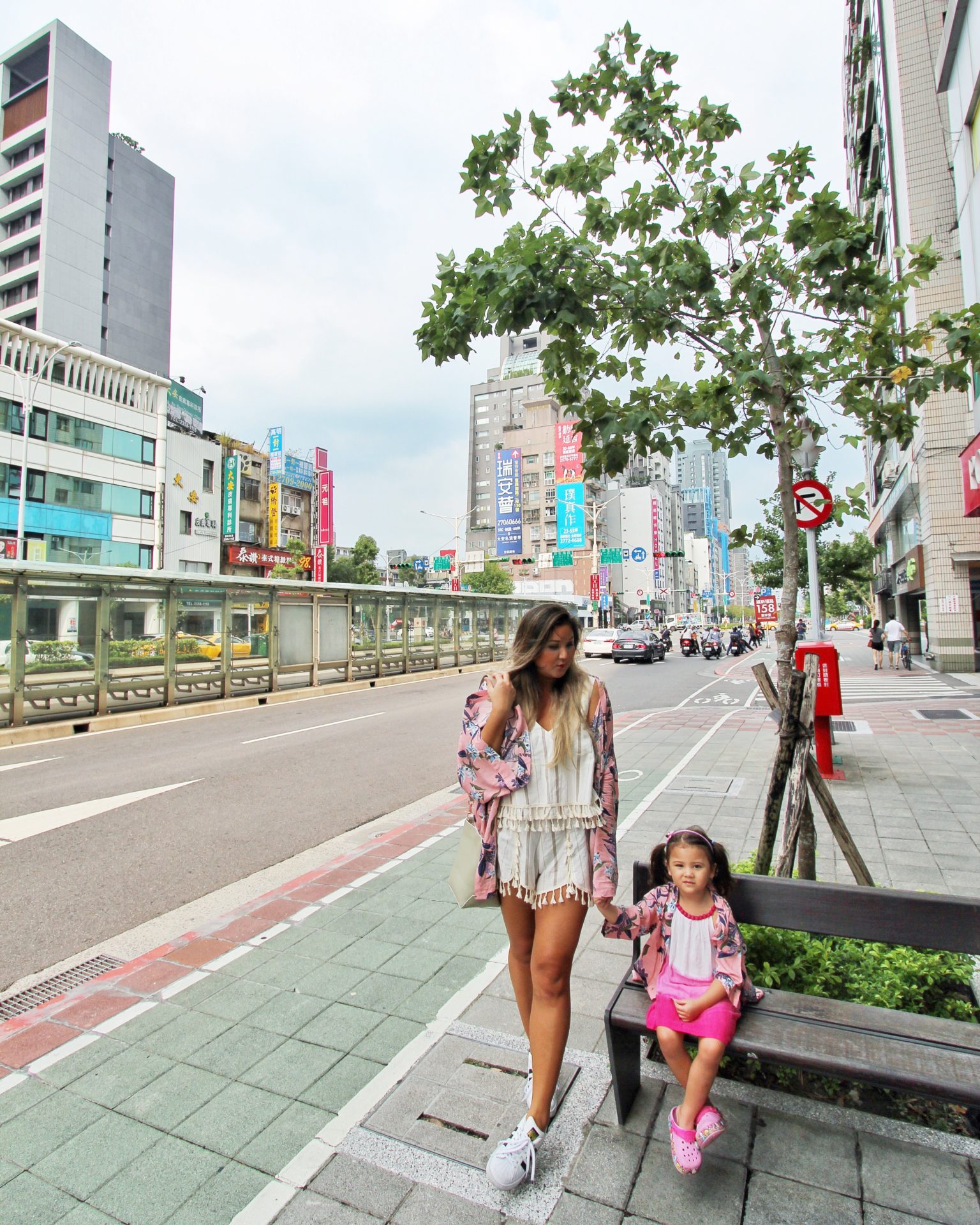 Back from another few weeks in Taipei and I'm pretty sure we are getting more addicted with each visit. I wouldn't recommend August as the optimum time to visit with soaring temperatures and humidity, but we discovered plenty of indoor activities and the city/country still sits at the top of our list of child friendly destinations.
If you want affordability, you can't beat Taipei. Noodle shops, onion pancakes, dumplings galore, and an abundance of local, organic produce. What more could you ask for? Everything is just a fraction of the cost of HK while managing to be far fresher and healthier. Cafes are always a popular option with kids. You can get your caffeine fix, Dads can usually pick up a craft beer, and there's fresh juice and easy sandwiches for the little ones. Find an Instagram worthy window front and set up for a relaxing afternoon.
If you are craving a stroll, check out a local market and pick up tropical fruit and homegrown veggies. We love Dongmen Market and also always visit Addiction Aquatic Development for fresh seafood and Japanese fare. The Taipei Jianguo Holiday Flower Market is also a weekly spot where we pick up pretty bouquets to brighten our stay, and make sure to explore one of the city's many night markets for an interesting sight and foodie heaven. Shinlin Night Market is located near many child friendly restaurants and playrooms so make a day of it and check out one of Taipei's most popular neighbourhoods.
Indoor playrooms are available in abundance, from free government funded options in each area to kiddie heavens complete with restaurants. Mr. Tree Underground Station and Mr. Treehouse are always popular with my kids. There's a restaurant where you can order basic meals and the options of play areas are endless. If the thought of spending several hours chasing your child around a ball pit doesn't sound fun, (my husband hates it), try the National Taiwan Museum for their educational dinosaur display or head to Daan Park and let loose at the playground before feeding squirrels along the many beautiful walking paths.
For accommodation, we highly recommend the spacious suites at Regent Taipei. Take the family out to a mouthwatering meal at Robin's Grill and make use of their refreshing rooftop pool. Once the kids are settled, ask for babysitting service from the concierge and enjoy a quiet evening of cocktails in their luxurious Tai Pan Lounge. There's plenty of shopping right at your doorstep and it's the ideal jumping off point to explore the city.
For a more affordable option, Ximending is a lively and fun area. Stay at Click Hotel for a wallet friendly boutique hotel, which sits right at the centre of all the action. Their rooms are spacious, staff are friendly, and they even provide children's toys, tents, strollers and more to make your stay as easy as possible.
These were just a few places we visited this time but we'll keep sharing our Taiwan tips with each visit.
Hope you guys enjoyed reading and make sure to check out my YouTube channel for video diaries of our stay.
Xx