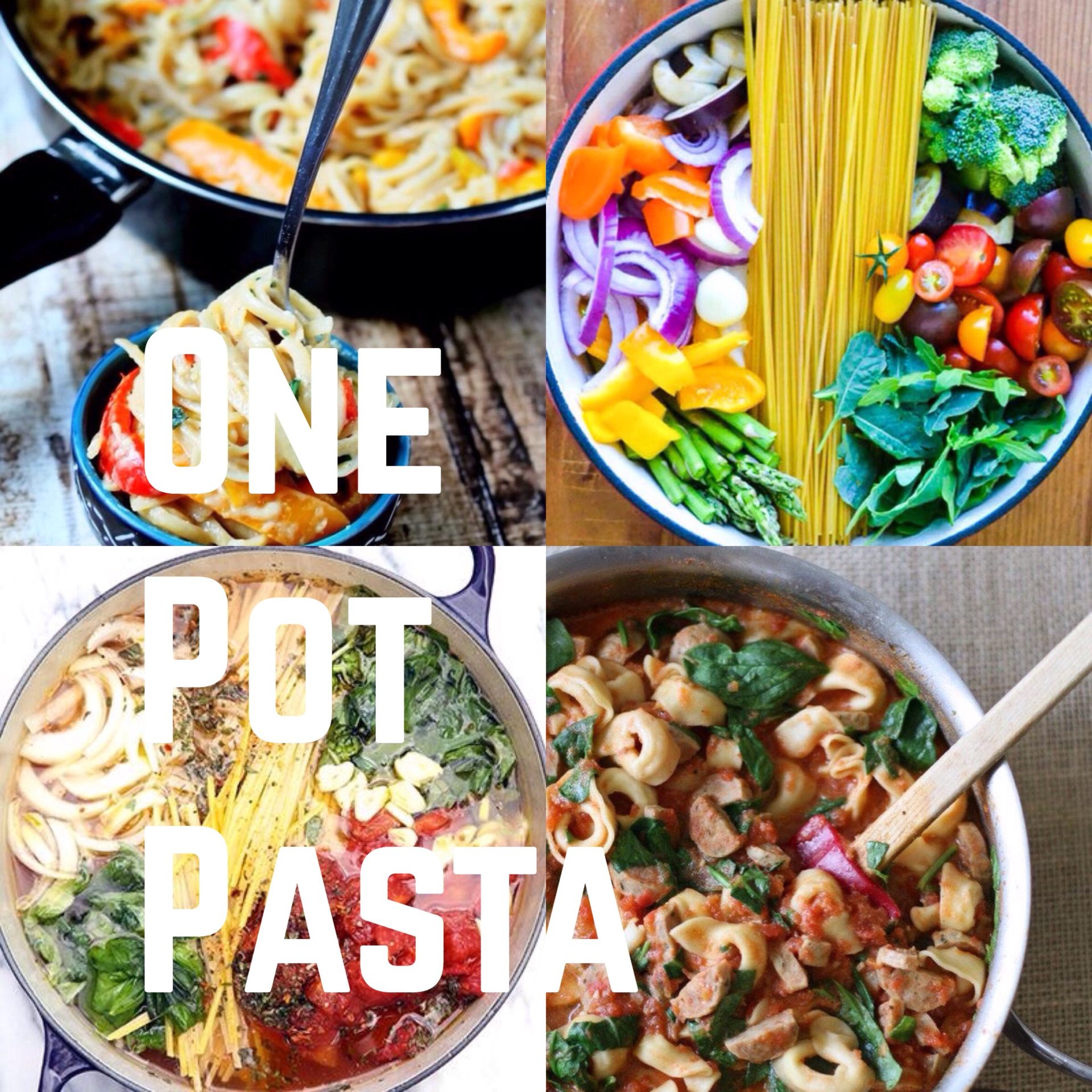 Alongside fashion and travel, food blogs are in my top favourite weekend reads. Since Ever started on solids, I've been dedicated to creating fun meals for her each day.  I believe a love for food grows at a young age, and the fact that her Daddy and I are such foodies makes it's all that important for her to be passionate about eating too. Cooking for the family is SO much easier if you can throw it all into one pot… And I'm currently obsessed with recipes the boy and I will love as much as Ever.
One pot pastas are versatile, simple, quick, and can be made in huge quantities so you have leftovers for lunch the next day.  I've tried several this week but love a veggie heavy option so I know we are getting all the nutrients we need.  Here's a little formula that has worked for me. Just a warning. My cooking style is much like my lifestyle. Little structure and very spontaneous. I have never followed a recipe and generally throw together ingredients and keep tasting until I love it, so go with you heart and tastebuds when following the below.
Ingredients:
4.5 cups of organic vegetable or chicken broth
8 ounces of pasta. We love whole grain penne or spaghetti.
Around two pounds of veggies. I don't measure this. Just throw in all our favourites or what's fresh. We love broccoli, peas, pumpkin, and mushrooms.
1 teaspoon of salt
1 teaspoon of pepper
4 cloves of garlic
Half cup of creme fraiche
1 red onion thinly sliced
1 diced chicken breast or tin of tuna (optional)
As much Parmesan cheese as you like 🙂
Instructions:
Add everything except creme fraiche and cheese to the pot. Cook until 3/4 liquid is evaporated (usually around 8 minutes).
Pour in creme fraiche and add more salt and pepper to taste.
Once liquid is mostly evaporated grate in cheese.
Keep stirring until veggies and pasta are cooked to your liking.
Serve with a glass of chardonnay or big cup of milk 🙂
I really don't measure anything so add more or less of what you like. I often add more veggies, some chicken breast or tuna, and extra cheese if the boy requests. It's different each time depending on what we crave, but this method is so easy you can't mess it up. Just make sure to stir a lot and add extra stock if you need.  We like the pasta on the chewy side and veggies not too over cooked.
I'll take cooking pics next time!!
Xx