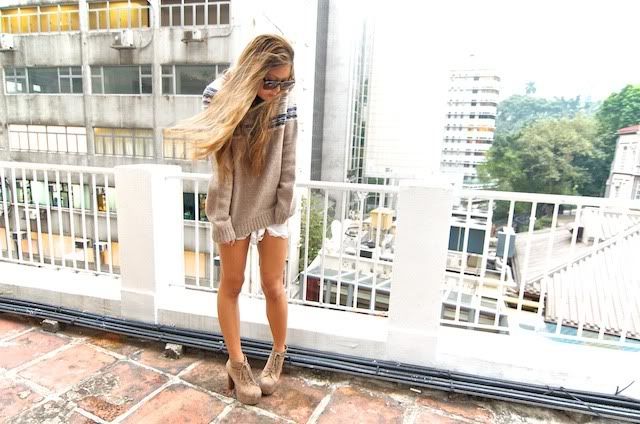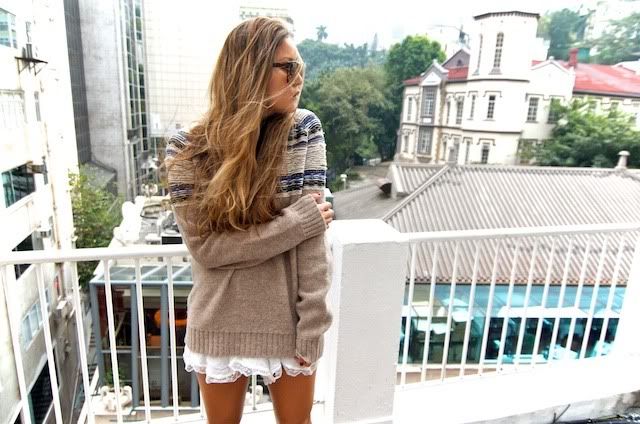 Carin Wester sweater available in store at Christing C. and soon to be available online. Free People shorts. Jeffrey Campbell boots. Karen Walker sunnies.
To my disbelief it's actually starting to resemble Autumn here in Hong Kong. I never believed the humidity and temperatures would drop, I almost forgot the notion of a midnight breeze, and jackets have been thrown off my radar completely, but here I am wearing a sweater. Okay, I have to admit, it's not quite chilly enough for the thickness of this particular piece, but mild Autumns allow for awkward pairings. Big knits and wispy bottoms are definitely my go-to during transitional seasons.
And as a thank-you for all you amazing readers… Type in "hedonism" at checkout to receive 20% off your purchase at Christing C. We have tons of new stock being updated after the weekend but click over and check out what we have now 🙂 I'll have another fun giveaway this weekend so stay tuned!!!
Oh and please don't forget to vote for you fave HK Fashion Blogger over at Asos!!