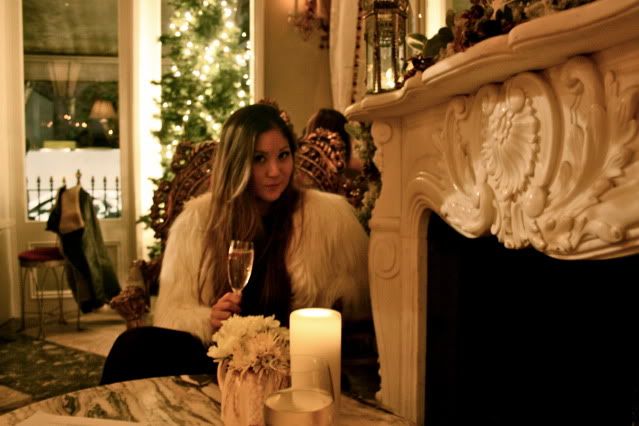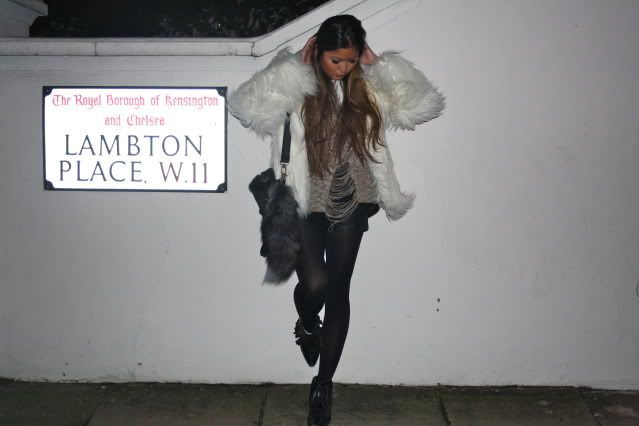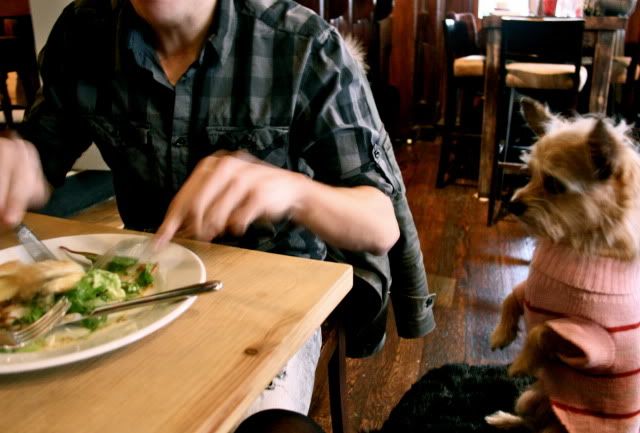 Zara coat, sweater and faux foxtail, and bag from Taiwanese market, River Island faux leather shorts, vintage Wrangler boots.
How to Survive the "Deep Freeze."
Try to wear sensible shoes regardless of how stylish your outfit would be with five inch heels.
Never…ever run on icy streets.
Choose bars and pubs who provide working fireplaces.
Use any tactic possible, including bribery and faux flirting, to obtain the fireplace adjacent table.
Beg and plead friends to meet within a one mile radius of your home.
A taxi is always necessary, even if your destination is only one block away.
Two pairs of tights is always better than one. Three pairs of tights is preferable.
Faux fur can save your life.