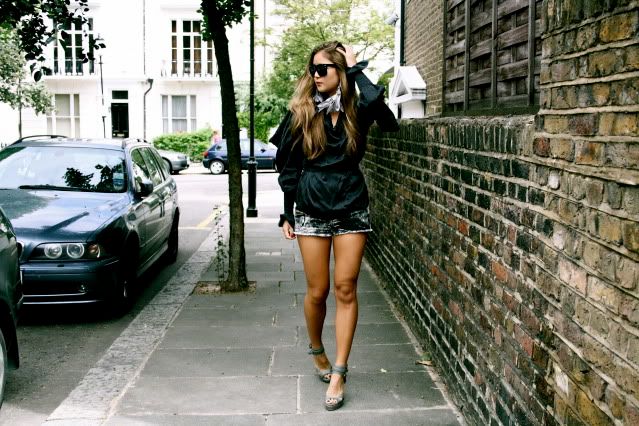 Vivienne Westwood Anglomania blouse from
my-wardrobe.com
, Topshop shorts and earrings, Grey Ant sunnies.
The sheer amount of birthdays, trips, meetings, and planning to do in the next few months is flowing in at an overwhelming pace. I generally turn towards novels, yoga, and comfort food when stress levels begin to rattle my nerves, but I have a feeling the rest of this year will be a challenge to juggle regardless of my meditation efforts. My spontaneous nature causes me to always jump headfirst into life altering decisions, so my initial intentions never find the opportunity to derail. The method may not be the most organized or efficient, but what is life without a little adventure?
The light draping and unique shape of this Vivienne Westwood Anglomania blouse immediately caught my attention last week. The airy, versatile shape makes it an ideal piece for the upcoming transitional months, and will easily slot into your wardrobe throughout the year. I wore it in a slightly messy manner to suit my summer mood, but I can imagine it looking incredibly edgy and chic in a more sleek Autumn look. Check it out at
my-wardrobe.com
in both antique gold and black!