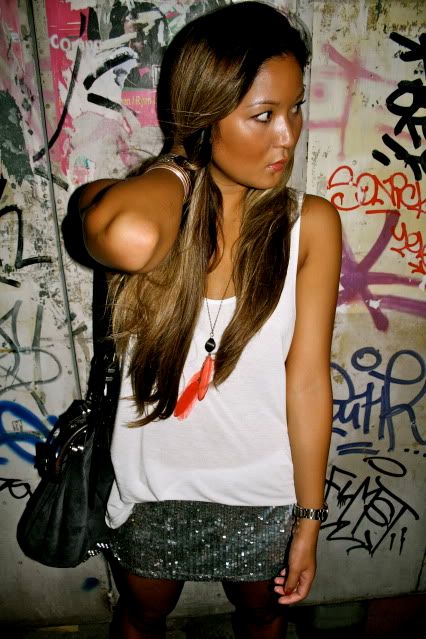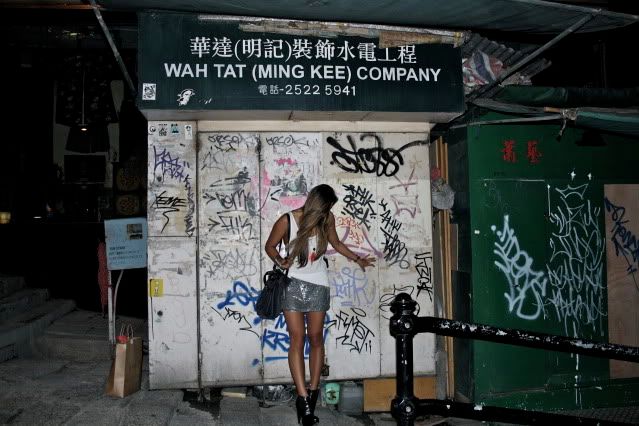 AA tank, sequin skirt, Topshop boots, Alexander Wang bag, H&M feather necklace.
After contemplating evening plans and deciding our skin probably needed a break from the sun, the boy and I headed to the city for shopping and a random date night. Luckily traffic was minimal and the drive from my Dad's resort to Hong Kong's city centre only occupied an hour of our time. We joined the masses in Causeway Bay for boutique hopping and bubble tea before heading to our favourite Korean bbq. I don't really know why I love the ritual of selecting small garnished plates of marinated fare and grilling it at my own table, but I look forward to it each time. Kinda like an outdoor barbecue, but far more delicate.
I am now searching for a suitable hair salon in Hong Kong…I can't deal with this grow out for another day. Slightly nervous to try somewhere new.