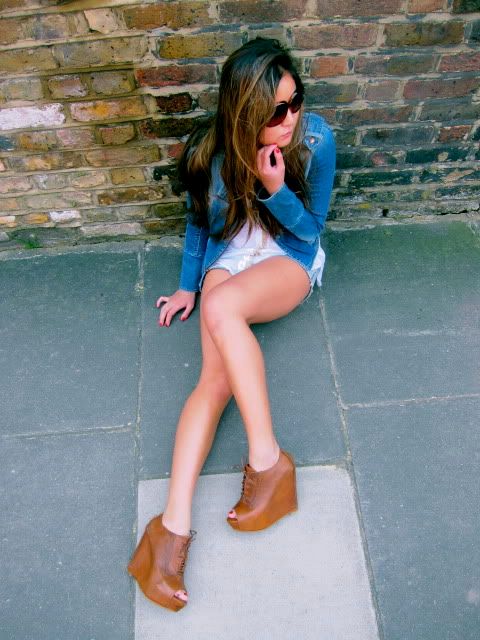 P
ull and Bear denim jacket, Sportmax top, Topshop shorts, Zara wedges.
What are your plans for the weekend?
Mine are…cappuccino date with my doggie Chloe, quick stop for red velvet cupcakes at Hummingbird, launch party for Maggie's nightclub in Chelsea, downloading favourite songs with the boy, lessons in becoming a dj, late lunch and drinks, early Sunday bedtime. ( and maybe fitting in a quick tanning session..my legs are looking slightly pale :-/ )
Happy Saturday!
xoxo