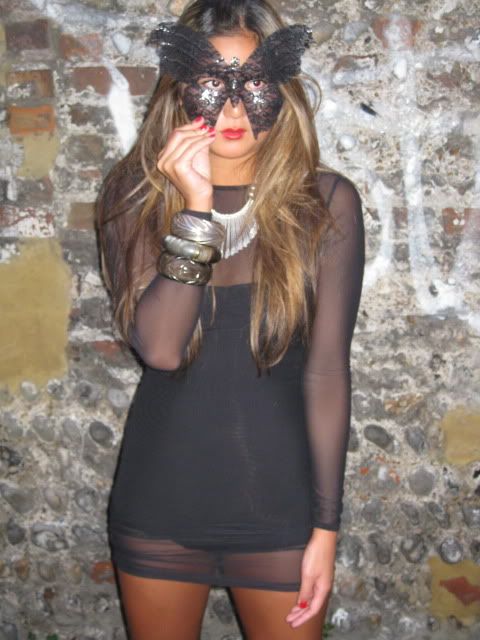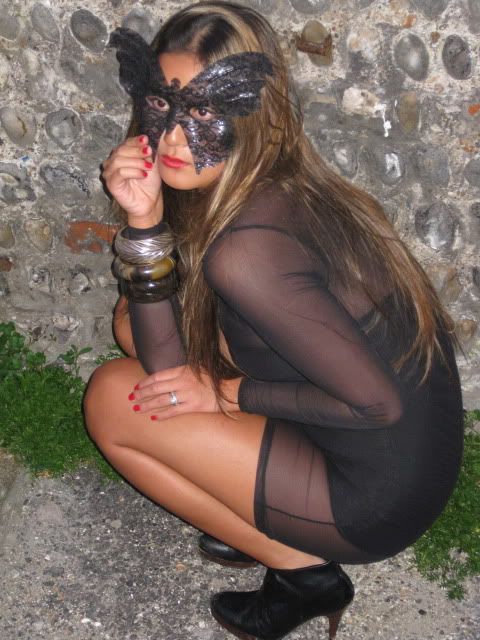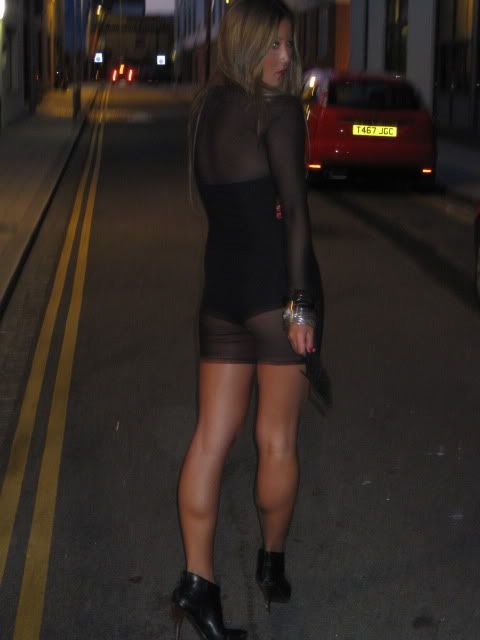 AA sheer mesh dress and bodysuit, H&M necklace, Lace mask via ebay.
My fashion adventurous side was feeling extra dominant on Saturday night, and insisted on making a daring appearance. The casual Saturday night agenda was swiftly ignored, as she pretended her attire would be debuted at a masked, rock concert. Her choices included a mysterious lace mask, an outrageously sheer dress, and the most passionate of red lipsticks. She trawled down alleys fulfilling her dark mood, ready to sway to her own beat.
I look forward to her next emergence.