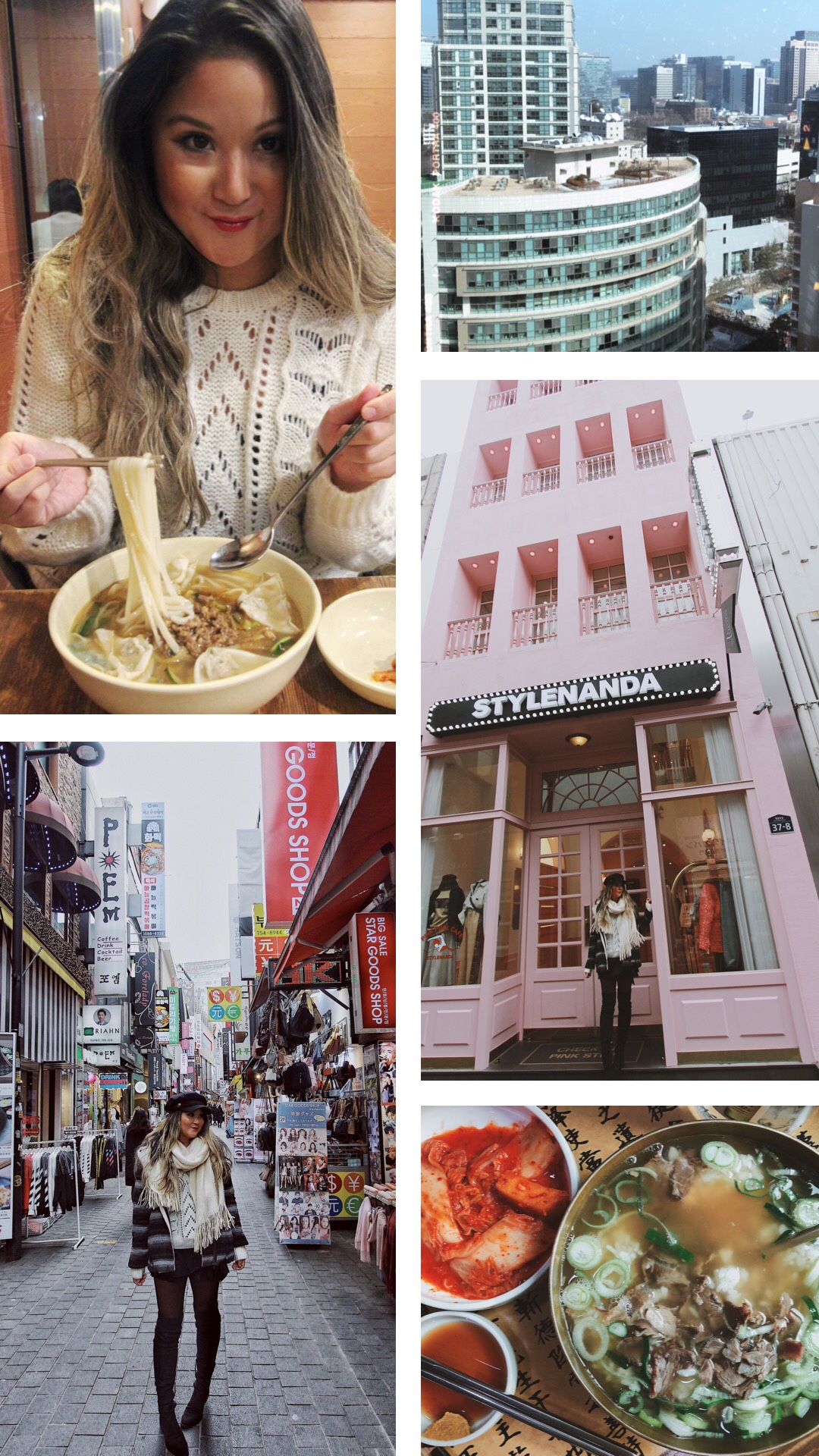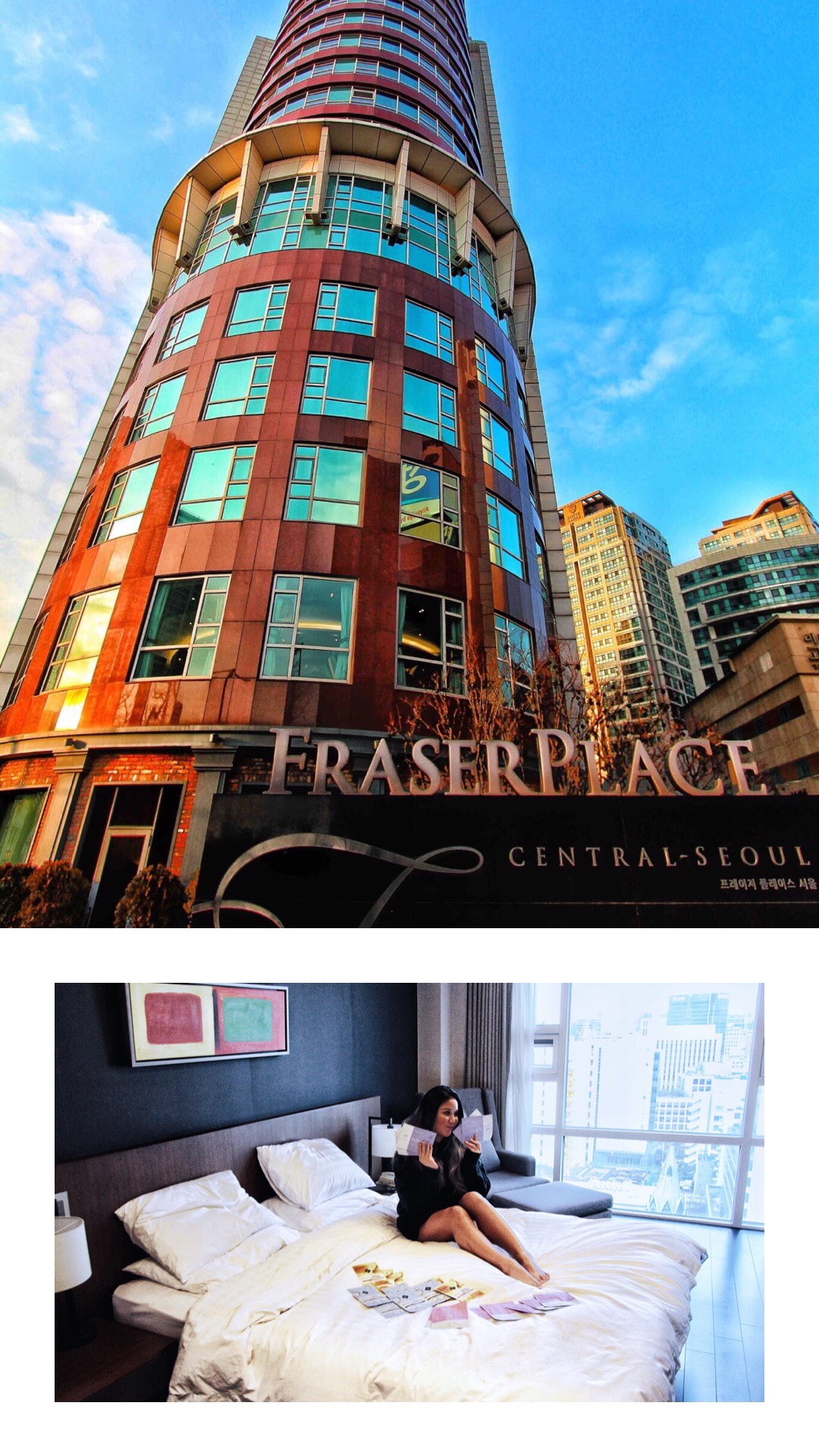 Grab your friends and head to Seoul for a fun filled weekend of shopping, feasting, and exploring in one of Asia's most quirky and modern cities. Check out my list of must do activities during your stay.
-Shop at the cute and stylish Stylenada Pink Pool Cafe.
-Grab the perfect cappuccino at Blue Bottle Coffee.
-Feast of on traditional Korean BBQ in Myeongdong.
-Buy a lot of kimchi and instant noodles to take home at Seoul Station's Lotte Mart.
-Eat spicy Korean ricecakes at Gwangjang Market.
-See the changing of the guard at Gyeongbokgung Palace.
-Stock up on sheet masks and other K-beauty goods at Olive Young.
-Get Michelin recommended noodles at Myeongdong Kyoja.
Stay:
Fraser Place Central Seoul is ideally located for all of the hotspots on my list. You'll be within easy walking distance of Myeongdong and Seoul Station as well as various subway stations to connect you to the city. Their modern serviced apartments offer all the amenities you would require including a large separate bedroom, fully equipped kitchen and washing machine, 24 hour gym, fun kid's playroom, and the friendliest staff to assist you during your stay. We loved the city views from our cozy suite and the airport bus stops right outside, so you won't lose your way upon arrival.
Getting There:
Hong Kong Airlines flies direct from Hong Kong to Seoul.