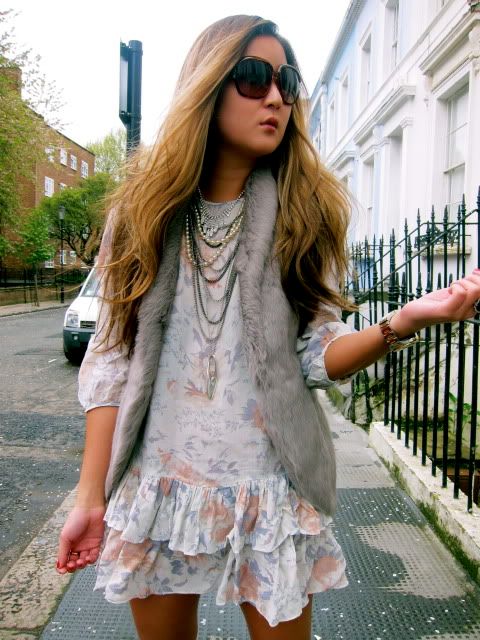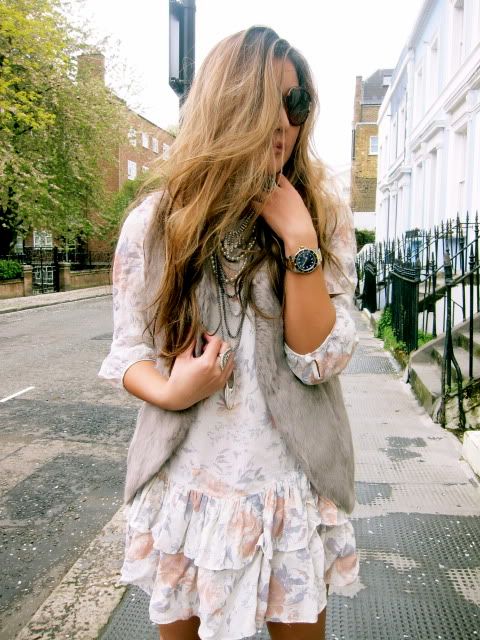 Topshop dress, vintage vest from Tokyo, mixture of vintage necklaces and Georg Jensen pendant, Miu Miu sunglasses.
Wishing I was having a picnic in the park, rather than being bombarded by constant drizzle and chilling wind. Notting Hill is uncharacteristically serene for a Sunday due to the long weekend. I have high hopes all the usuals will be out in full force tonight, trading in the customary Sunday pub visit for a session of late night dancing. Everyone is a little wilder when they have an extra day to add to their weekend 🙂
Hope all of you are having sunny weekends!