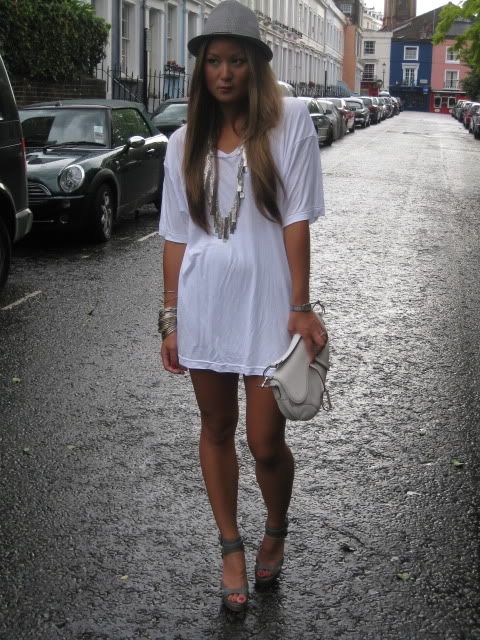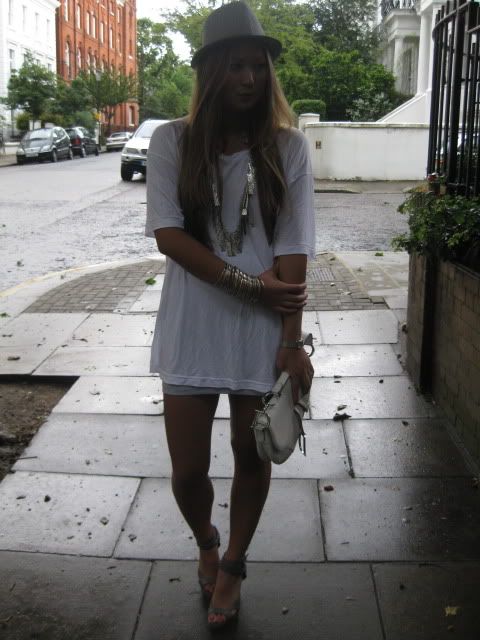 AA sexualitee, H&M skirt, Topman hat, Topshop necklace, Matalan shoes, Dior saddle bag, H&M bangles.

I'm growing slightly attached to this Topman hat. It is so often the perfect finishing touch, and covers up a bad hair day like a charm.
My already lazy personality becomes further lethargic as the weather heats up. I sway towards loose, light fabrics, and prefer to spend my days napping under sunlight, whilst sipping fruit filled beverages. The gym disappears from radar, and is replaced with an inviting white sheet over grass, and a towering stack of magazines.
My current favorites:
Waitrose gazpacho soup
Gossip Girl books
afternoon naps
blueberry, raspberry, and strawberry fruit salad
Prosecco
American Apparel sexualitee
I can't really deal with listing stuff on Ebay, so come check out all the stuff I'm selling in Shop FashionHedonism! I'll be adding things daily this week, so keep checking back!