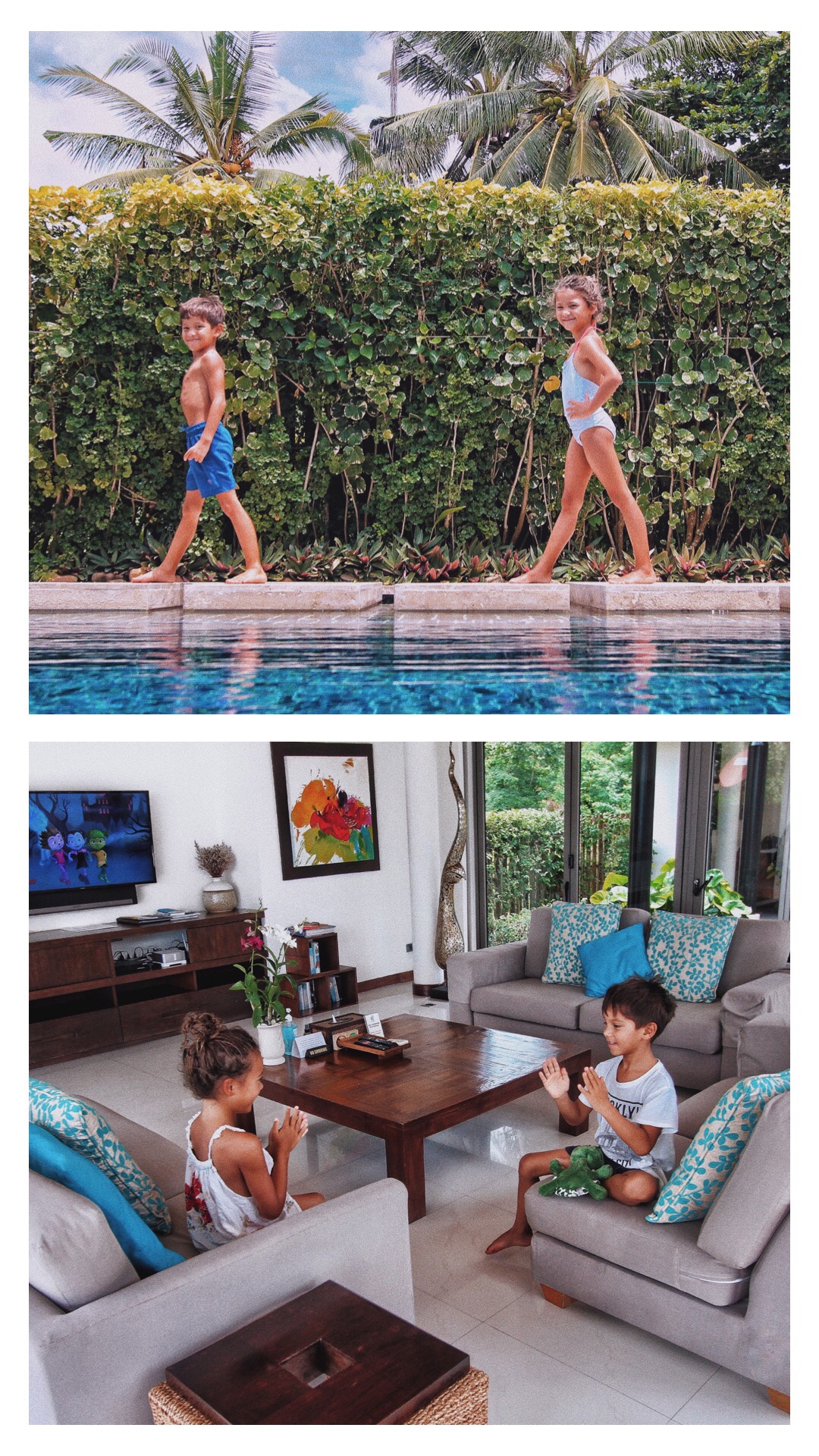 Baan Leelawadee is the ideal fusion of luxury villa, home comforts, and optimal location. Bophut Beach is easily one of the most popular beaches on Koh Samui for families due to its soft white sand and shallow waters and Baan Leelawadee is only steps from this vibrant sandy stretch. The area is home to many popular restaurants and beach bars while still holding plenty of local charm. Baan Leelawadee features four sumptuous en-suite bedrooms that could be shared with friends or a big family, a large private swimming pool with sea views, and comfortable indoor and outdoor lounge spaces.
The cozy living room can be left open or closed with air conditioning and was a useful space for our children to watch their favorite tv shows or work on homeschool assignments during their stay. We loved family dinners prepared by the private chef at the large dining table, and sunset gazing each evening on the outdoor terrace. Baan Leelawadee is fully staffed which means you have all the benefits of five star hotel service in the privacy of your own villa. Housekeeping was twice a day with turndown service each evening, a villa manager is available to help with questions or bookings around the island, and the talented in villa chef can create mouthwatering menus for you throughout your stay. We truly couldn't fault any of the service and felt right at home. I would highly recommend this villa for both long term or short term stays as it has all the usual home comforts with a decadent touch of luxury.
Our stay was arranged by The Luxe Nomad who are currently offering discounts for short and long term stays at Baan Leelawadee with 30% off on stays from now until October 31, 2020 and 50% off on long-term (monthly) stays from now until September 30, 2020.
https://theluxenomad.com/TH/koh-samui/bophut/baan-leelawadee-33670/