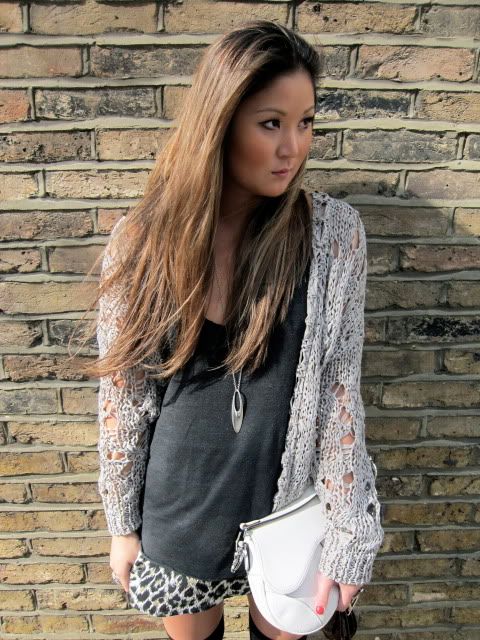 Topshop cardigan and boots, AA tank, thrifted skirt, Asos socks, Georg Jensen pendant, Dior bag.
Overzealous weekends result in quiet, thought driven Mondays. Sunny weather, busy venues, and upbeat moods can spark an insane sequence of non-stop frivolous behaviour. Even though I enjoyed almost every moment I am thankful today marks a new week, and I am sipping orange juice without any trace of vodka.
I received lots of questions about my Zara wedges. They are very comfortable, and I got them recently so they should still be available in shops!