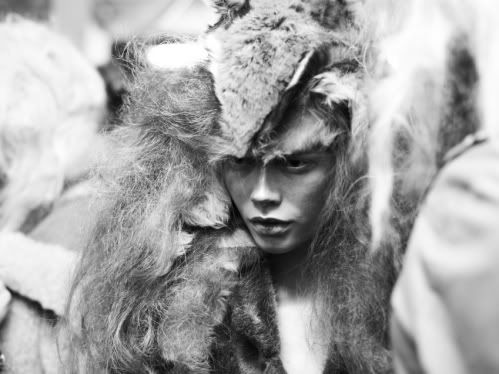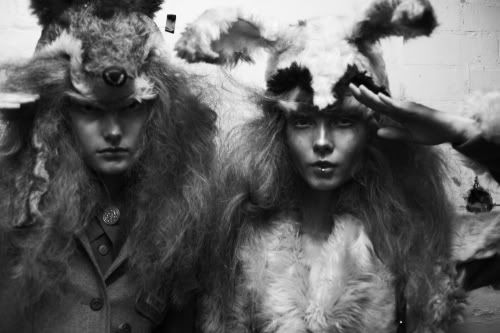 (pics via lovemagazineblog)
I love the constant playful nature that is present during London Fashion Week. Where else would you spot antlers, and full on furry eyebrows on the catwalk? I would love to sit beside a cozy campfire wearing one of these animal headdresses and a white lace dress, munching on smores, gulping jd and coke, while laughing loudly with friends.
An unlikely scene, but one can daydream.