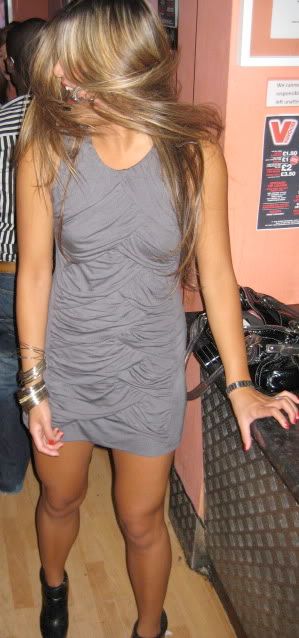 Topshop tunic, H&M bangles
There are times when you need to release every worry and dance like you mean it. Usually after several tequila shots, a run through scattered rainfall, and a random visit to a bar that only plays classic Britney.
And on those stressful Fridays, when you yearn for the clock to hit 5, so you you can fully relax and start partying, but know you have absolutely nothing to wear (we've all been there), I think I may have an answer…
I have recently discovered online shopping paradise at iStylista. This unique style site offers the latest designer collections, with a free online personal shopping service that is at your service from your very own laptop. They have collaborated with some of my favorite online shopping stops, such as my-wardrobe, Matches, and, Start for the perfect, fashionista worthy picks. They are life savers on days when you want something new for a party and don't have a spare second to stop into Topshop, or browse through endless websites. A free personal stylefile can be created within minutes, and you are a few clicks away from handpicked pieces that suit your style, age, and body type.
My favorite pick so far: an Alice McCall convertible singlet dress.