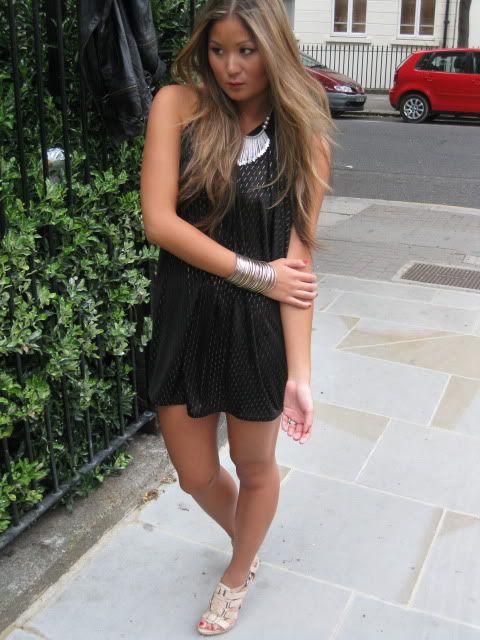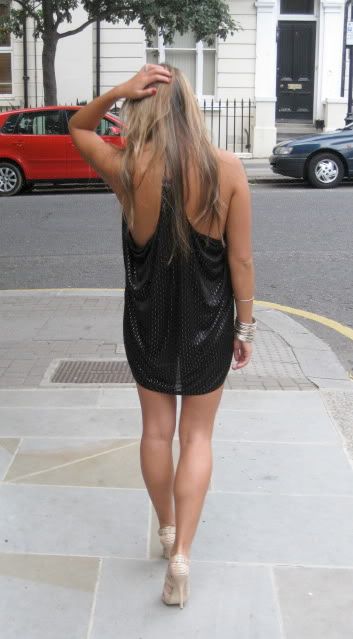 Urban Outfitters dress, Zara shoes, H&M bangles and necklace.
The boy and I celebrated our two year wedding anniversary last night. During the first years of our relationships, we like other 'normal' couples, exchanged mushy cards, mused for hours over an appropriate present, and dropped, what we thought were obvious, hints hoping to get exactly what we wanted. After married life commenced, the boy and I sunk into our very unconventional, far from traditional, and incredibly dreamy marriage.
Here are a few of our personal traditions:
No cards allowed. Don't expect one, don't want one. (a kiss in the morning can give you the same warm feeling, and may save several trees!)
No flowers. ( I would rather have a vanilla candle or red nail polish please!)
A shopping trip together to replace gift exchanging at major holidays, birthdays, and anniversaries. (We spend hours purchasing an abundance of clothes, accessories, and home stuff. It's far more enjoyable to have a blast together, and get exactly what we want).
Always, ALWAYS celebrate with lots of champagne and a fabulous meal out.
Dinner at home should never be in front of the television. Always light candles, put on music, and eat two courses.
Sunday lunch is just as important as a Saturday night out. (maybe more important)
Our fabulous meal out was had at
Nozomi
last night. We feasted upon delicious Japanese cuisine, white wine, champagne, and sampled an interesting Japanese mojito. I highly recommend this venue for a lively, chic atmosphere, and amazing food that does not come in minuscule portions. The night was ended, as always, at our preferred local bar, E&O. Our favorite bartenders served up a special treat, and all our cocktails were on the house in honor of our two year marriage.