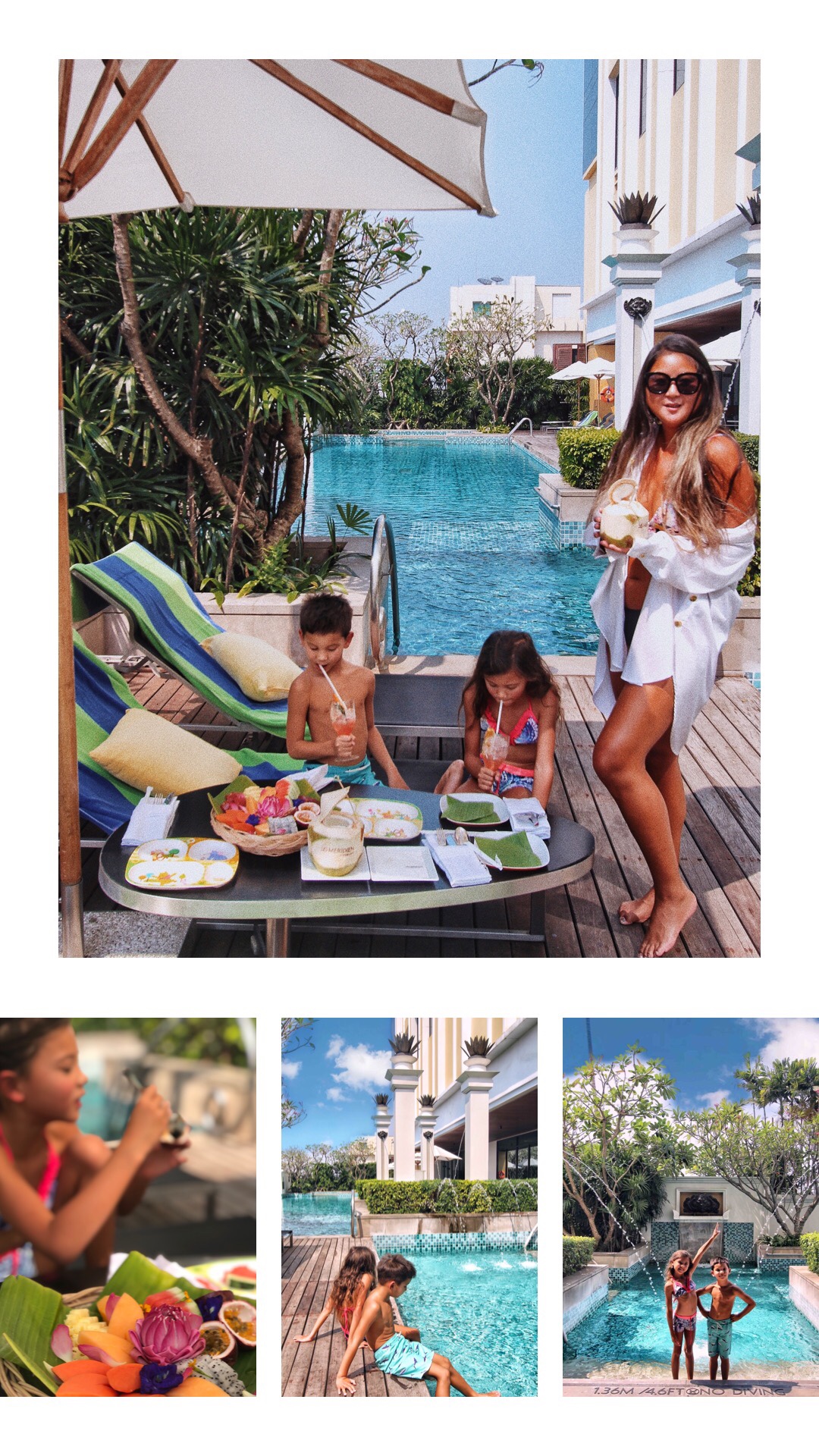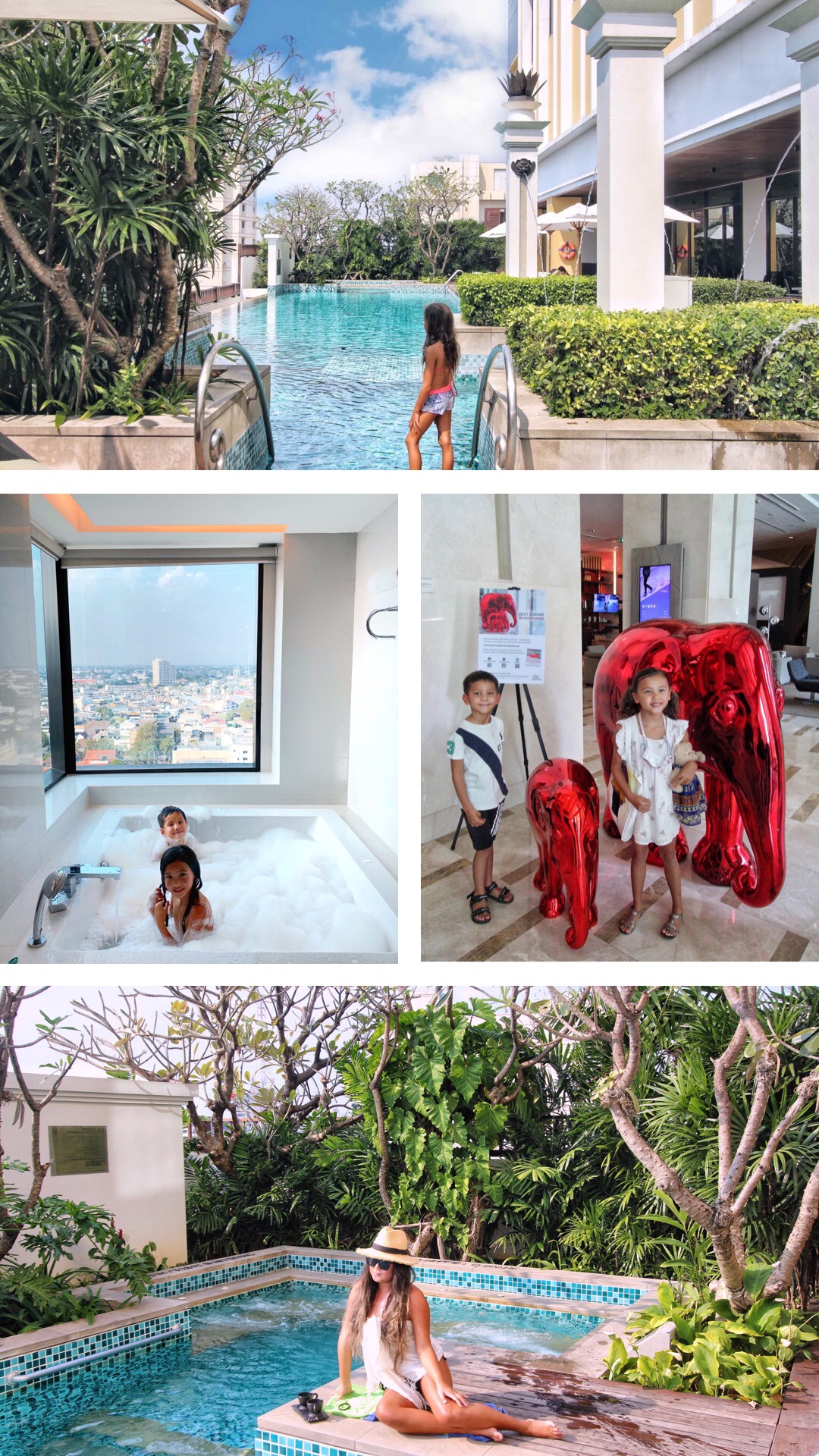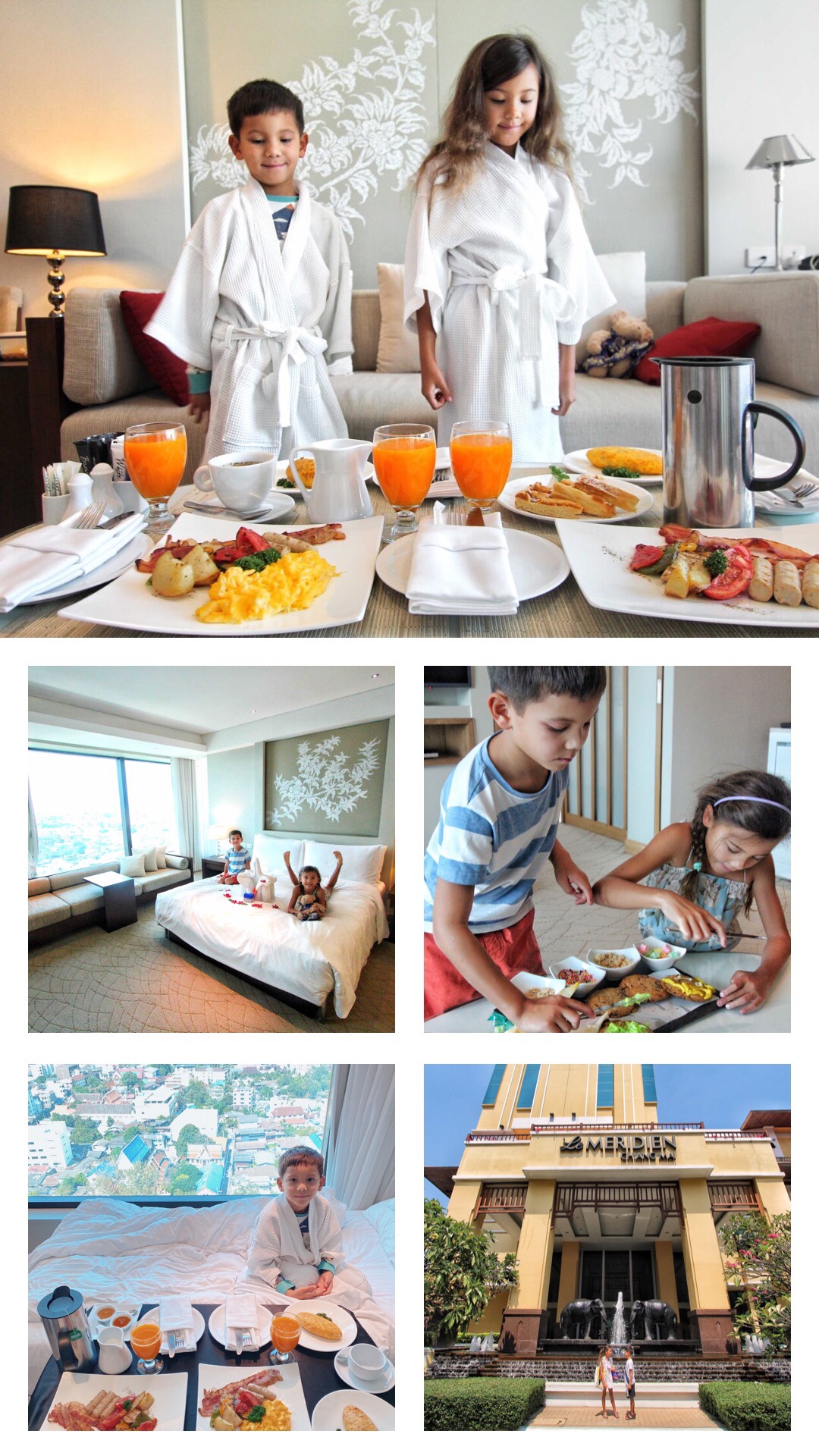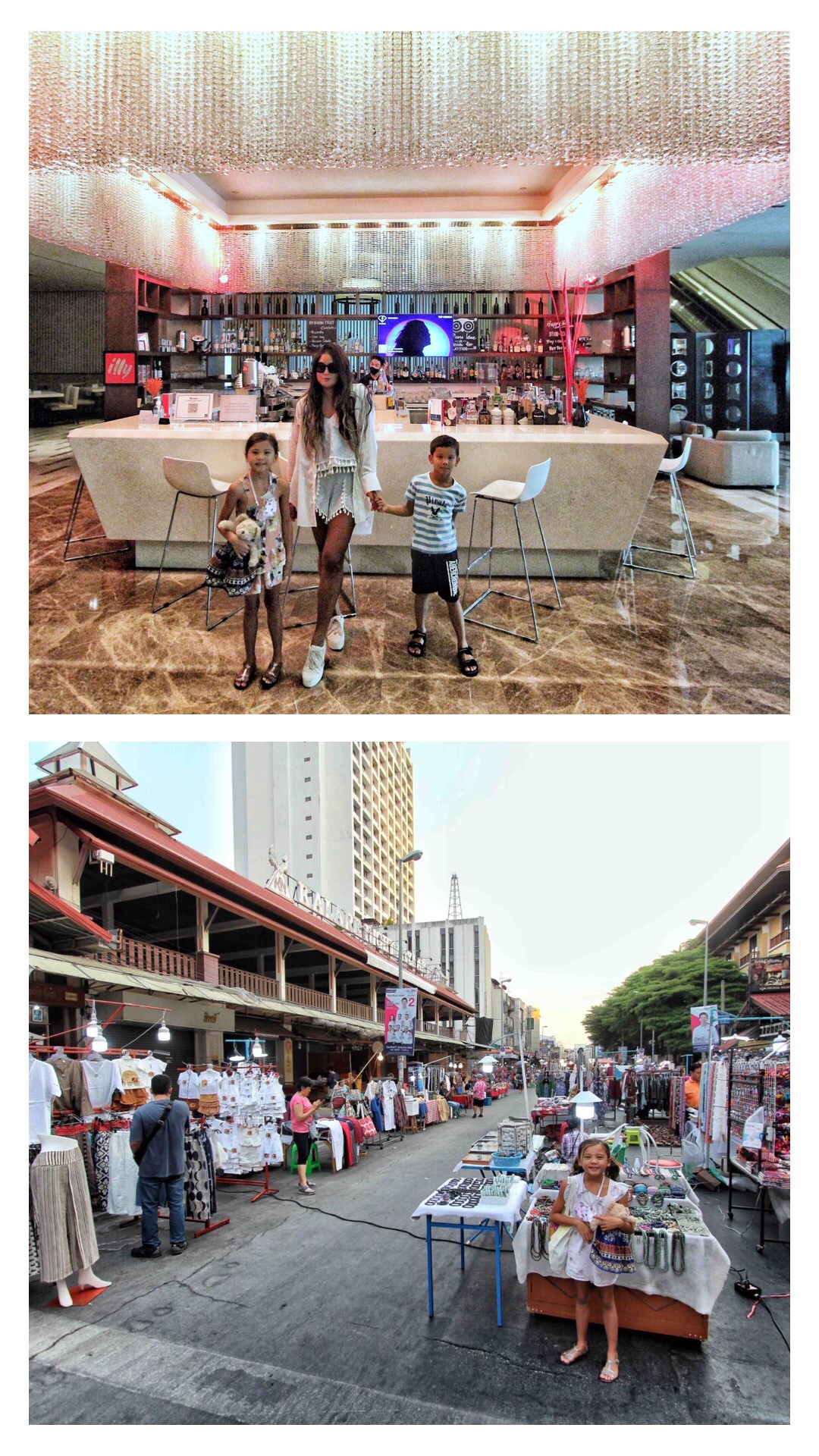 Le Meridien Chiang Mai offers five star luxury, amazing service, and modern facilities at the center of vibrant Chiang Mai. As soon as we entered the grand entrance we knew we were in for a treat. The smiling staff were all eager to go out of the way for our family and we loved the light and welcoming lobby adjacent to a stylish open bar and relaxing seating areas for guests to unwind and socialize. Our beautiful suite was both modern and stylish boasting mountain views , decadent living area, a plush master bedroom, and gigantic sleek bathroom featuring one of the biggest bathtubs we've seen.
Le Meridien is located at the center of the city's popular night market and surrounded by plenty of local restaurants and stylish eateries. We were only a stone's throw from the historic old town and found plenty to do within walking distance from the front step. When we were craving a quiet day, the refreshing pool area and state of the art spa were a welcome retreat and we couldn't resist dining at their famous Italian Restaurant, La Favola. Make sure to upgrade to Club Benefits and you'll be treated to a daily evening cocktail and a wealth of extra perks to ensure a five star stay. The personal touches and children's amenities were just what a travelling family needed. Who can resist such an extravagant breakfast in bed or local delicacies delivered to your room each evening?
A perfect choice for travellers who crave luxury with a trusted brand and five star facilities at the center of Chiang Mai.
https://www.marriott.com/hotels/travel/cnxmd-le-meridien-chiang-mai