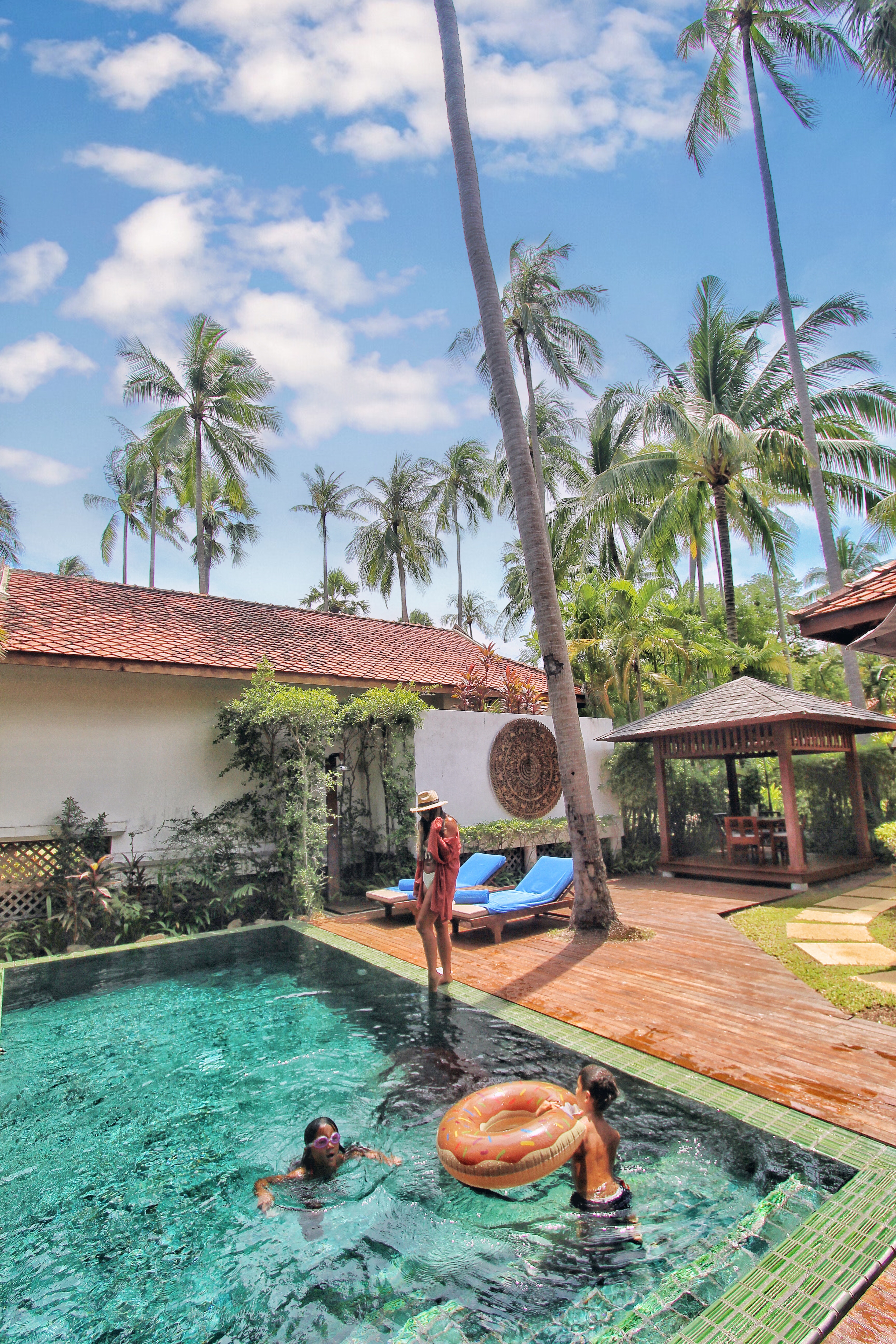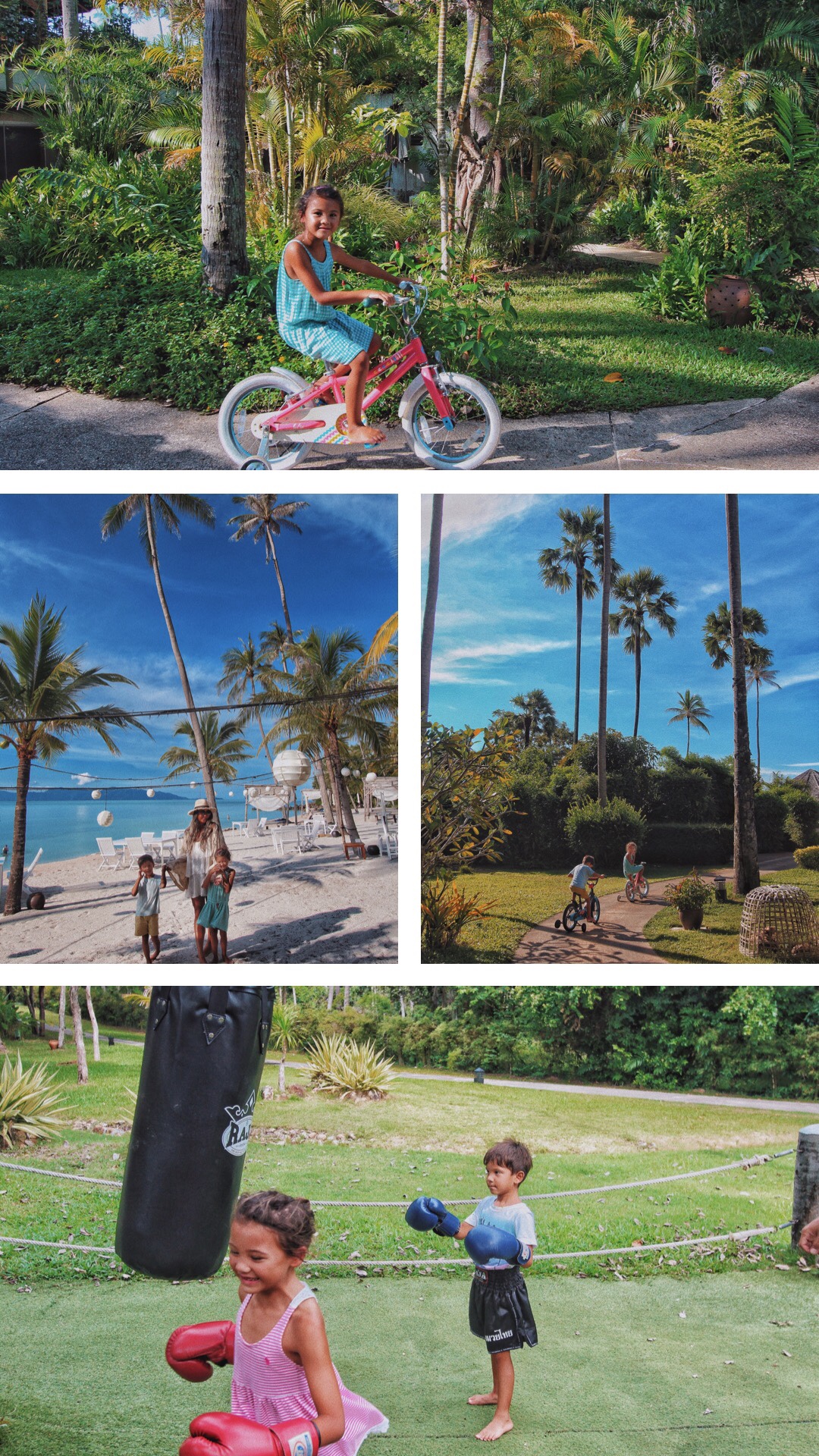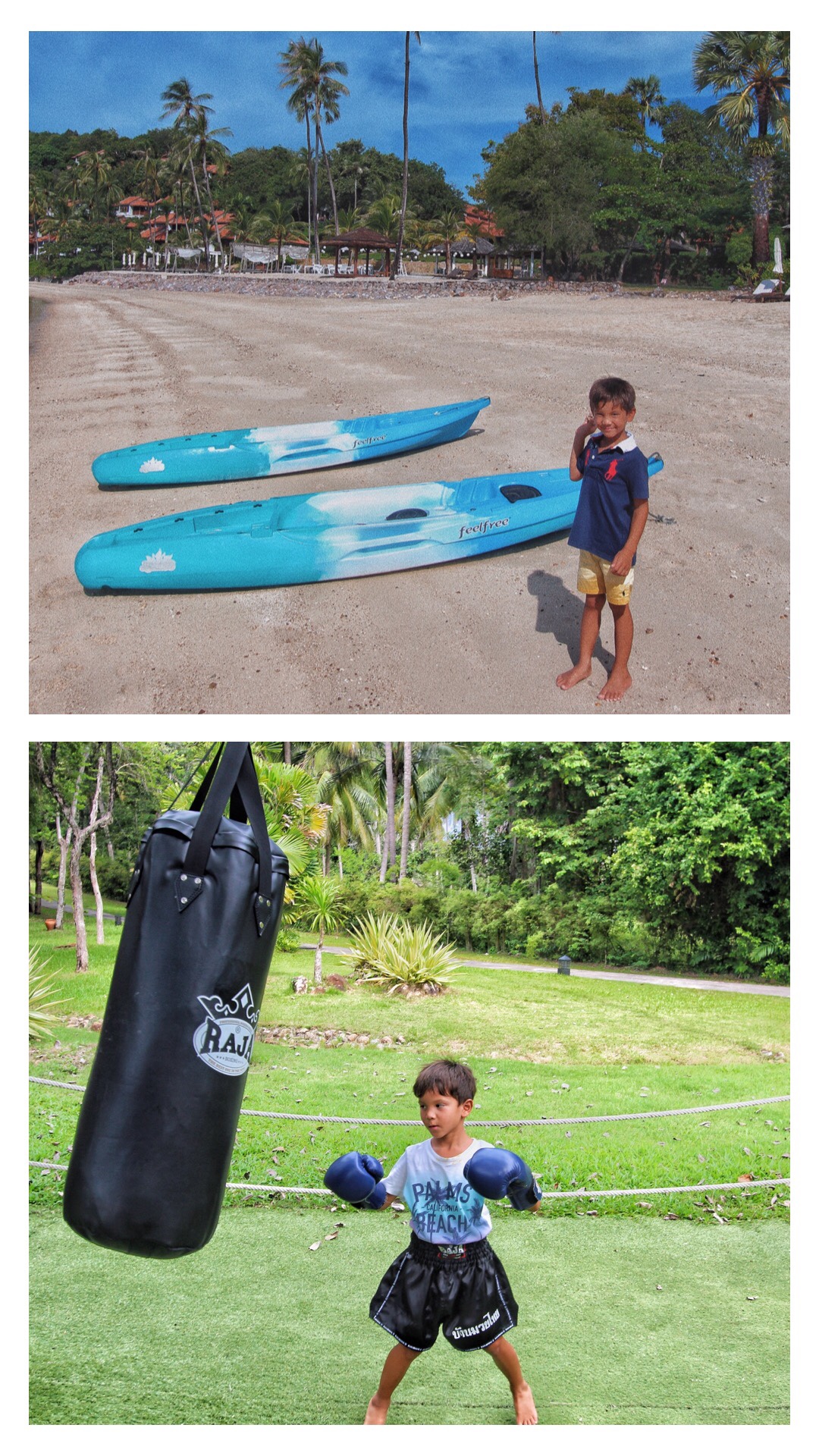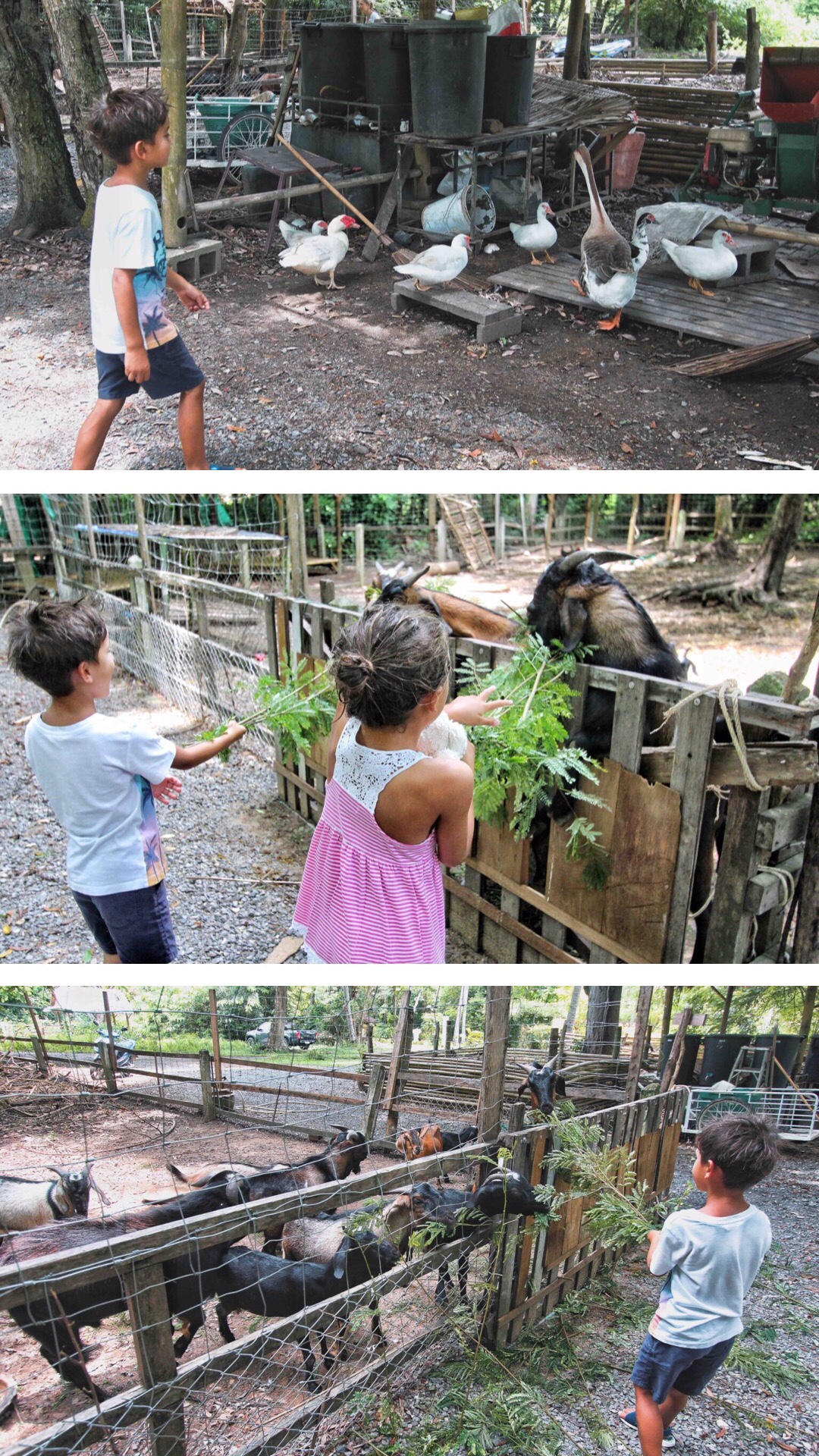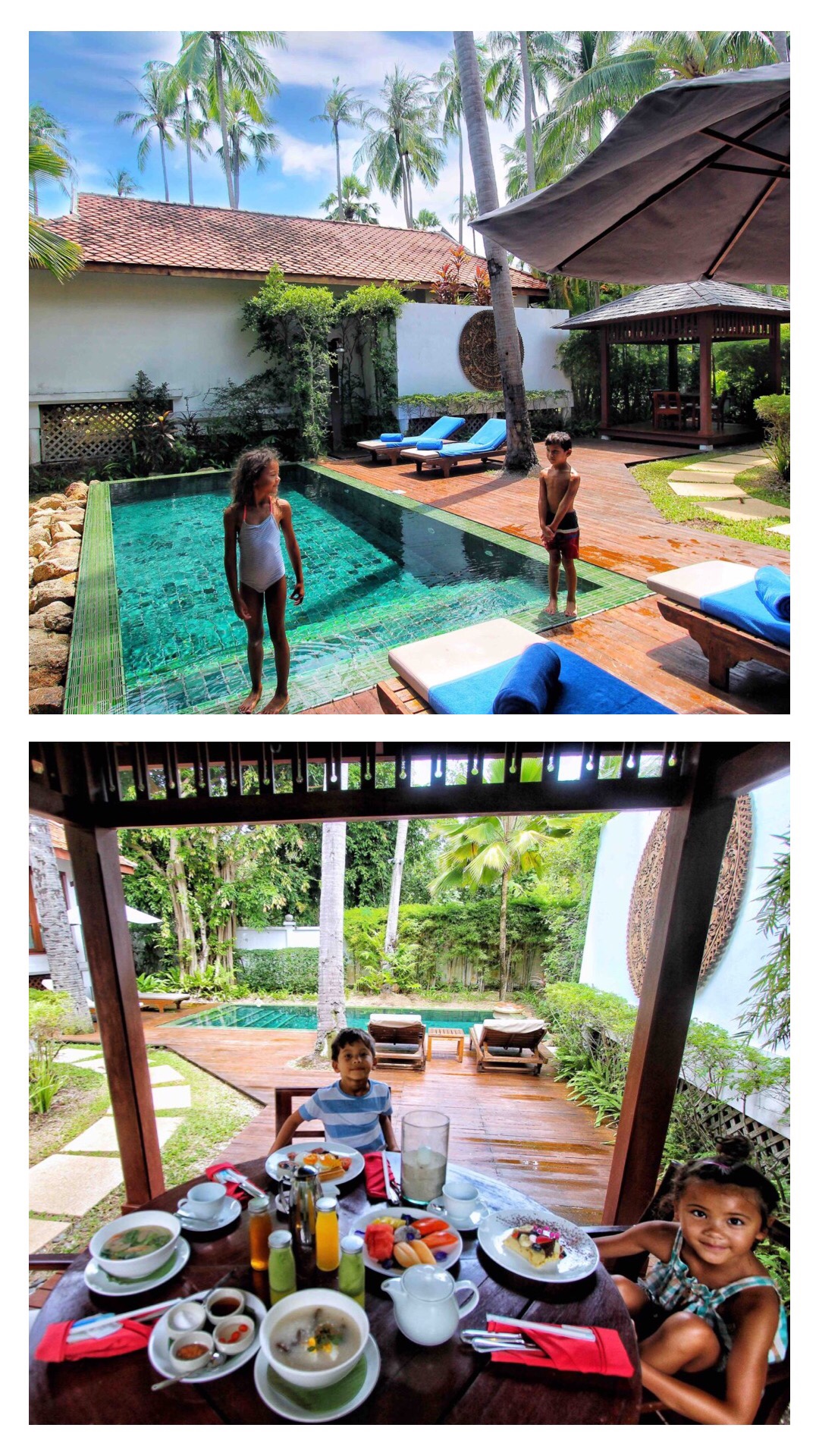 Belmond Napasai is one of Koh Samui's most family friendly resorts. I instantly fell for the beautiful, palm tree filled grounds, incredible staff, and decadent pool villas. The rustic wood design and sumptuous touches were just what we needed to relax and unwind. Our private pool villa was spacious with separate sleeping quarters for us and the children and a huge dreamy bathtub. The indoor and outdoor dining areas were great for family breakfasts and we loved a refreshing swim in our pool after a day at the beach.
Belmond Napasai is located on picturesque Maenam Beach and has a stunning private stretch for luxurious sun loungers, a romantic restaurant, and plenty of water sports. All the dining destinations in the resort face the crystal blue sea views as well as a large main pool. The kids loved all the activities on offer from paddle boarding and Muay Thai to bike rides and sunset gazing. The most popular activity was their on site farm where the kids visited each day to feed the resident animals. Dan and I couldn't get enough of the ambient and tranquil spa and the mouthwatering Thai fare at both restaurants.
Everything from service to design and comfort were perfect throughout our stay. We loved every moment as a family and found no reason to leave. An ideal place to enjoy Koh Samui's beauty and bond as a family.
https://www.belmond.com/hotels/asia/thailand/koh-samui/belmond-napasai/