Taipei has fast become one of the hottest foodie destinations in Asia. From bustling night markets to tempting street food, hearty bowls of beef noodles and juicy xiao long bao to fluffy spring onion pancakes and indulgent bubble tea; you'll find plenty to satisfy your hungry taste buds and I promise it's all budget friendly. Yong Kang Street is often the most visited stretch of famous eats and has a diverse collection of delicious restaurants, friendly local stands, and stylish cafes.
For me Yong Kang Street is where I see my family. I've been visiting every year since I was a little girl, speaking Mandarin with a heavy American lilt, and have a minimum of 20 extended family members who still reside in the two mile radius. It's impossible to walk along the bustling street without bumping into a cousin or auntie on my way to lunch. In my memory my Grandmother's home is the epicentre of Yong Kang Street, right around the corner from the world's first Din Tai Fung. Her well worn, round dining table is consistently brimming with steaming plates of mouthwatering fare. Bubbling pots of spicy hotpot, towering stacks of crisp and fragrant spring rolls, heaping portions of addictive stir fried tsao mi fun, and steaming plates of her famous pork and cabbage dumplings. The same we've been devouring since childhood. Yong Kang Street is full of my memories, so many accented with delicious food. I first bonded with my cousin over teenage gossip and a delicate bowl of rice noodle soup, we laughed over Taiwanese breakfast sandwiches sleepily devoured in our pyjamas, and the taste of icy cubes of mango will always go hand in hand with humid summers in my mind. As I hold my daughter's hand and line up for a spring onion pancake, the exact same I've been eating for over a decade, I can't resist the the swell of memories that ignite just from the smell and experience alone.
Here's a look at my favourite restaurants, dishes, and street food stands on Yong Kang Street, coming from someone who sees it as a slice of her heart and home.
Din Tai Fung
Many of us have feasted on the bamboo baskets full of indulgent xiao long bao from famous chain Din Tai Fung but I still believe the original on Yong Kang Street is the most delicious. My oldest cousin has been a regular since it was a humble soy sauce shop and my family still brunch there regularly. The line is almost always impossibly long, but those soup filled delicate dumplings are worth the wait. Check out the chefs preparing from the glass front kitchen and browse the bookstore next door while you wait for a table. Must order dishes include stacks of xiao long bao, the fragrant pork chop topped fried rice, wontons bathing in spicy chilli oil, and the light chicken soup. The quietest hours are always between lunch and dinner so if you're hungry for an afternoon snack, head over at 4pm to snag a table.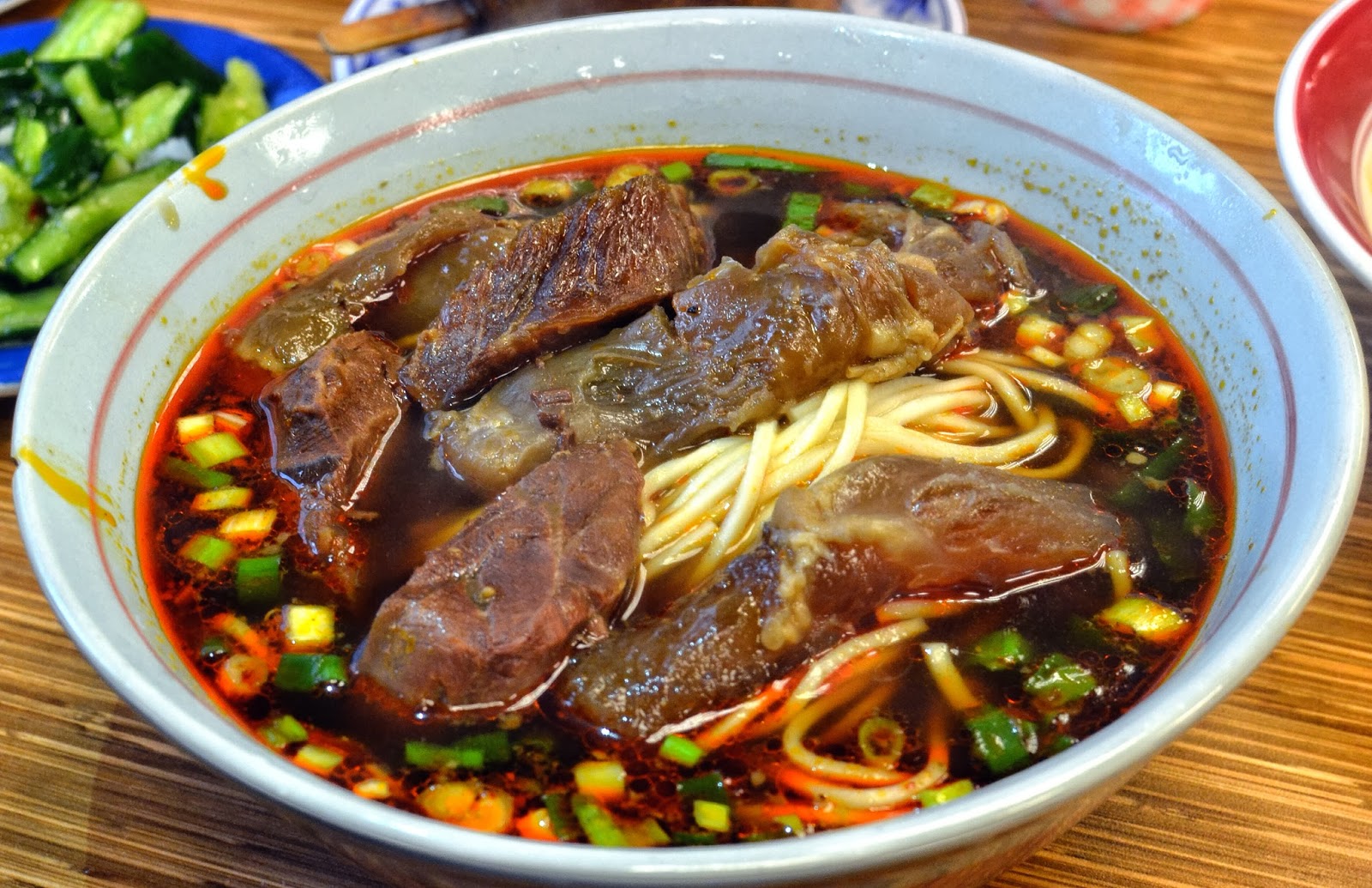 Yong Kang Beef Noodle
This popular spot has been around since the 60's and serves one of the best bowls of beef noodle soup in town, especially if you like the intense and spicy variety. It has stood as my brother and my favourite since he was only ten years old and would always require an extra portion of beef to satisfy his appetite. The must order is of course the braised beef noodles in spicy broth and those who like a richer bite can get the mix of beef and beef tendon. Everything is made fresh and tastes even better topped with a generous helping of the pickled vegetable that is placed on every table. Don't miss their addictive cold dishes and a taste of the savoury steamed spare ribs. Show up just before they open at 11am if you don't want to wait too long for a table.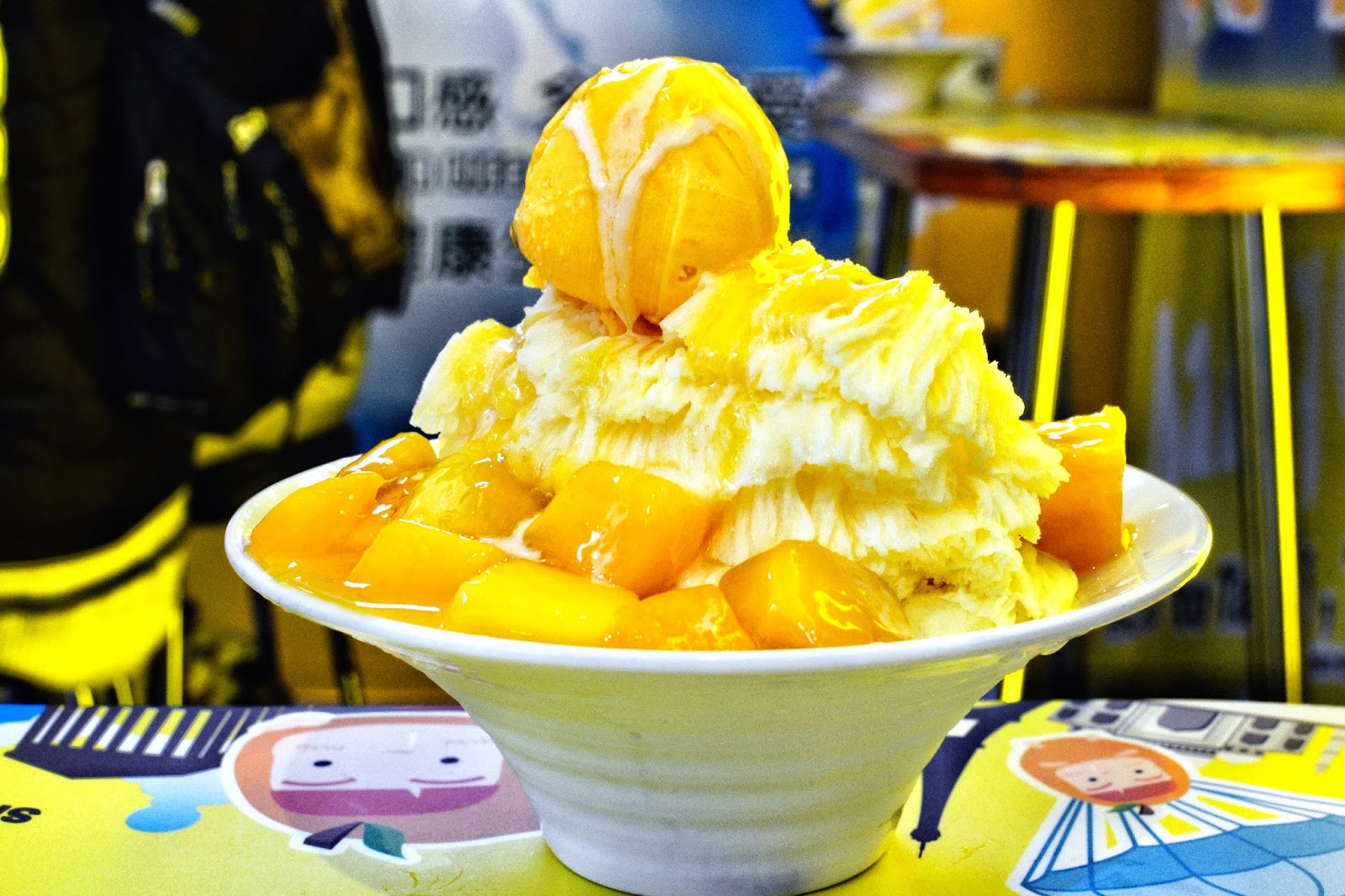 Mango Ice
You can't miss Smoothie House's bright yellow facade right beside Yong Kang Park. I've been addicted to this dessert since I was a little girl and loved being perched on those high stools sharing a portion with family while watching the weekend crowds browse the little boutiques. This was the original Taiwan Ice Monster, opened in 1995, serving the now famous fresh mango shaved ice, but rumour has it a messy divorce caused a sudden closure and renaming, as well as Ice Monster moving to another location. Either way the heaps of fresh mango impressively balanced around a mountain of shaved ice and topped with a creamy ball of mango ice cream is a Yong Kang Street staple. They serve it year round but it is most delicious when Taiwan's mangoes are in season. There is a newly opened Ice Monster located a few shops down from Din Tai Fung if you want to taste their recipe and compare.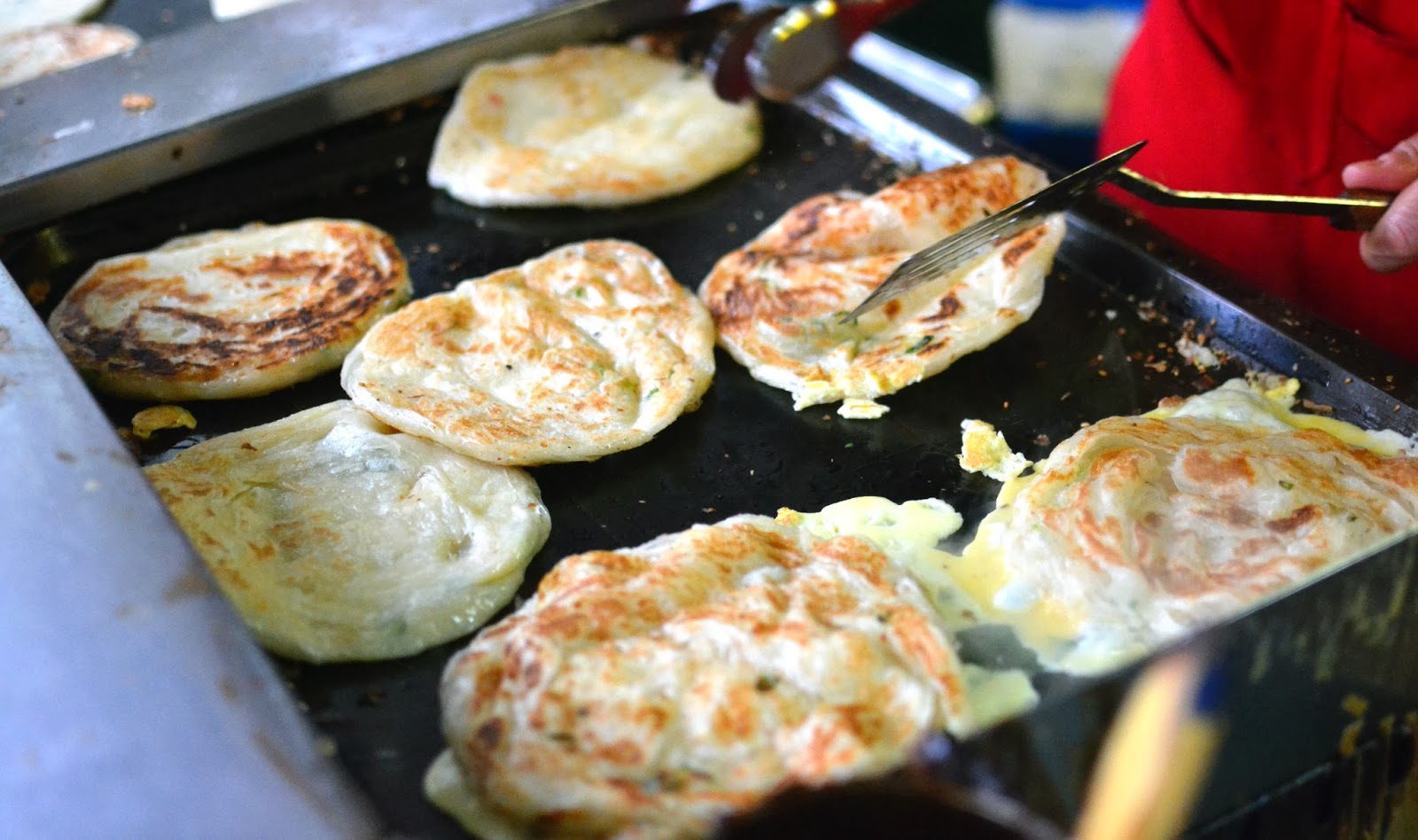 Tian Jin Onion Pancake
I didn't even know this stand had a name but it is a Yong Kang Street institution and has been around for as long as I can remember. We used to grab them before my cousin headed to dance rehersal and later it was our favourite hangover cure. We introduced it to my husband when he first visited Taipei and now it's one of our children's favourite lunches. The stand is located just at the entrance of Thanh Ky's Pho and the ladies churn out the fluffy scallion laden pancake wraps at warp speed. There's an English menu, but the options are simple with toppings such as basil, egg, ham, and cheese. Choose whatever you wish but don't miss out Taiwan's aromatic basil as a finishing touch. You can also add a dash of spicy sauce for an extra kick. There's usually a line outside, but it's empty if you go at 9am right when they open. A little trick from my foodie husband.
Lao Tzang Beef Noodles
A firm favourite with my family and one of the area's oldest restaurants. If you don't like to wait with other tourists in staggering long lines this is the ideal choice. Hidden on a quiet corner the rustic and traditional spot serves generous bowls of piping hot beef noodle soup. The broth isn't as rich or spicy as Yong Kang Beef Noodle but it's fragrant, flavourful and homemade. The menu is far more suitable for children with options that are lighter and the spacious tables mean you can bring a group without any problems. My favourite is the pork chop noodle soup and my husband is always impressed with the large slices of beef shank and tendon.
Fu Cheng Tainan Mei Shi
Across from Yong Kang Park is a restaurant featuring images of their signature dishes around the welcoming entrance. Here you can grab a few portions of the reliably cheap and tasty "lou rou fan" Taiwanese braised pork rice. Slowly braised cubes of pork in an oily, sweet and savoury sauce is a Taiwanese home cooked favourite and on most children's favourite foods list. Tastes best topped with a braised, boiled egg and you can get takeaway to eat in the park. They also serve a delicious ba-wan, a unique Taiwanese speciality made from potato starch. I tried it for the first time at this very spot.
吳留手串燒居酒屋-麗水店
As Japanese as it gets on Yong Kang Street, this spot is perfect for beers, sake, and juicy yakitori. We love the izakaya vibes and cozy seating and every member of staff are reliably friendly and smiling. We eat here a few times a week when visiting my Dad and never tire of the perfectly grilled chicken and endless shots of sake. Pork tongue, braised tofu, stir fried chives, and the addictive chicken skin are always on our order list alongside the many types of chicken skewers. Bring friends so you can try a variety of their mouthwatering selection.
Local stands
Here are a few places I can't find on Google Maps but are favourites we all go back to again and again.
Enter the small road beside Watsons that leads from Yong Kang Street to Li Shui Street and find a little chicken stand selling saltwater chicken and a variety of tofu and vegetables. The owner will cut the Taiwanese speciality into cubes and toss with garlic and spices for a moreish savoury dish best paired with cold beer.
Wedged between Tian Jin Onion Pancake and a little fruit shop is a hole in the wall that serves light and fragrant vermicelli soup, stewed tofu, delicate pork liver, and fresh local greens.
Beside Smoothie House you might notice a cluster of hopeful patrons outside a tiny window. This stand sells a version of Taiwanese fried chicken cut into bite size pieces and topped with large lashings. of addictive salty spices. An order that is sure to cure all your drunken cravings.
Keep travelling down Yong Kang Street, past Angel Cafe, and you'll come to a tiny open front restaurant on the right hand side. The friendly cook sells little bowls of "tianbula" which literally translates to a little sweet and not too spicy. This Japanese inspired delicacy is lightly fried bits of fish paste holding just the right chewy texture and paired with a mildly spicy red sauce.
Many spots sell classic Taiwanese breakfasts each morning including egg pancakes, mini breakfast burgers, and "fan tuan," a glutinous rice burrito stuffed with local ingredients like pork floss, pickled vegetable, and fried dough. The more homemade the better.
If you're traversing the street in the morning you'll find it vacant of crowds and a few locals selling freshly made fluffy pork buns. They're almost always sold-out before 10am.
Don't miss an ice cold milk tea with boba or fresh soybean milk during your walk and stop in one of the many snack shops to pick up dried local fruit and other interesting confectionary. The best thing about Yong Kang Street is there are little treasures everywhere, hidden between the crowds of tourists and popular hotspots. Delve a little deeper and watch where the locals are dining for a real foodie experience.