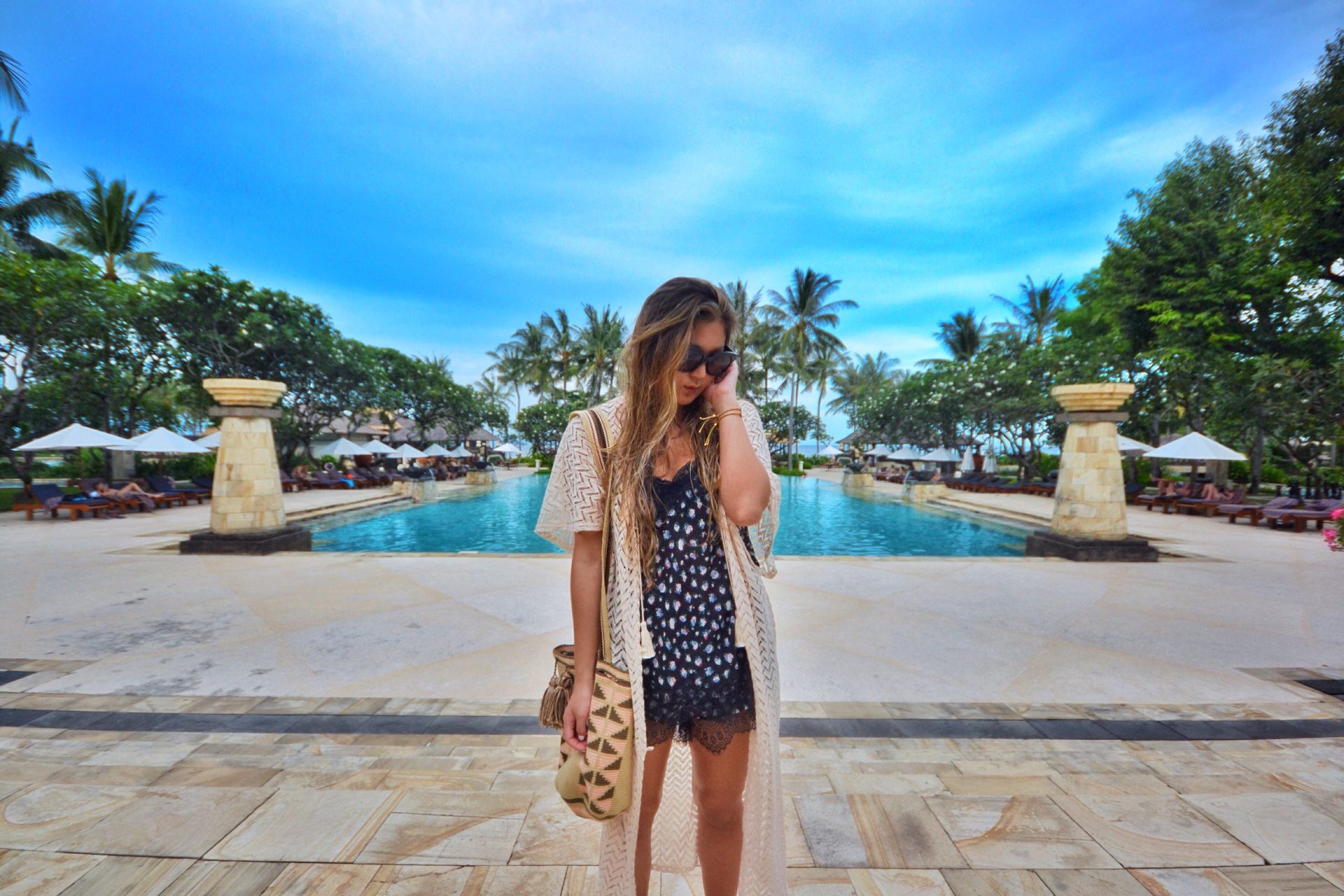 Eberjey cover-up from Sheer Lingerie, bag from The9thMuse, and lace shorts and tank from Christing C.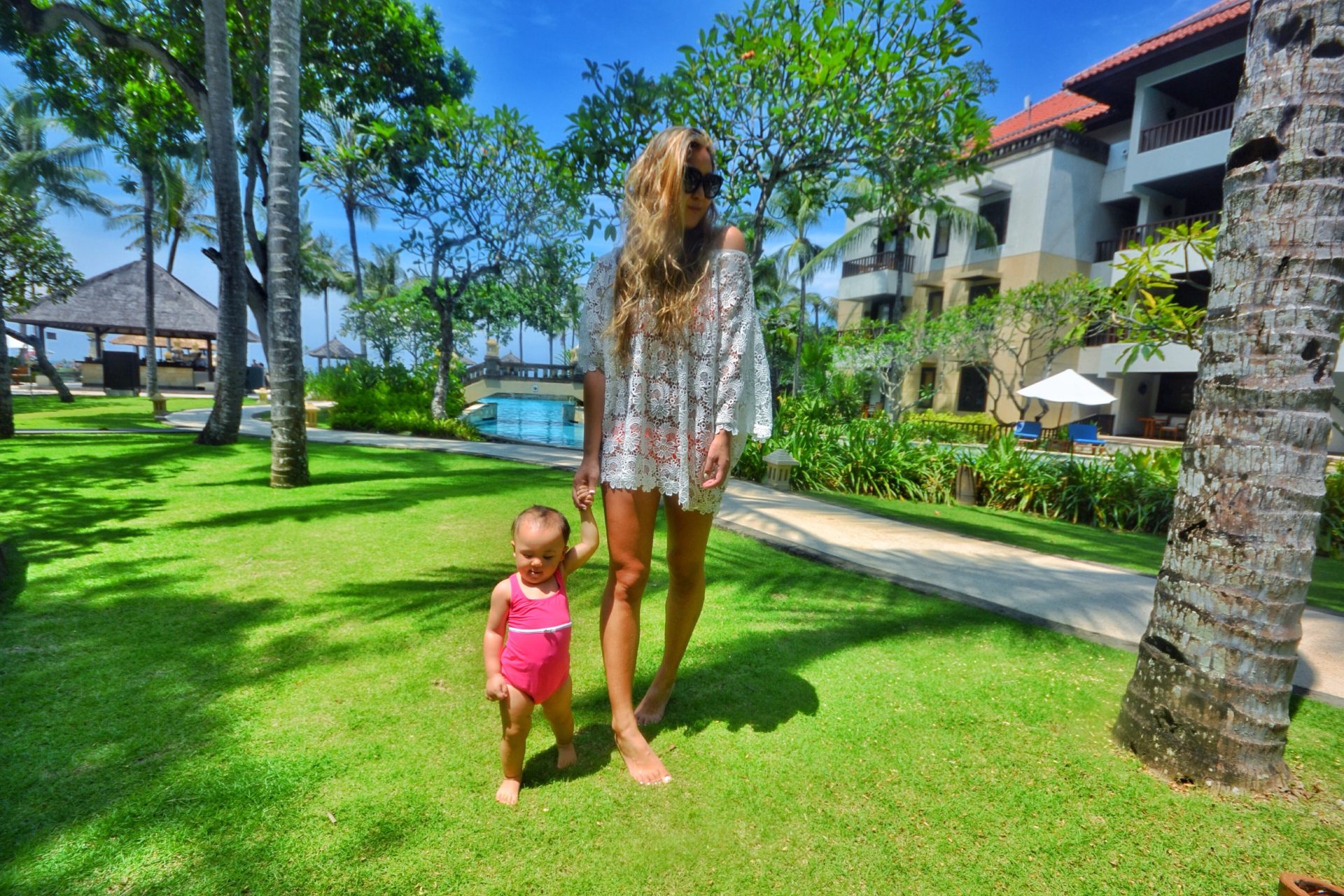 Melissa Odabash coverup and kids swimsuit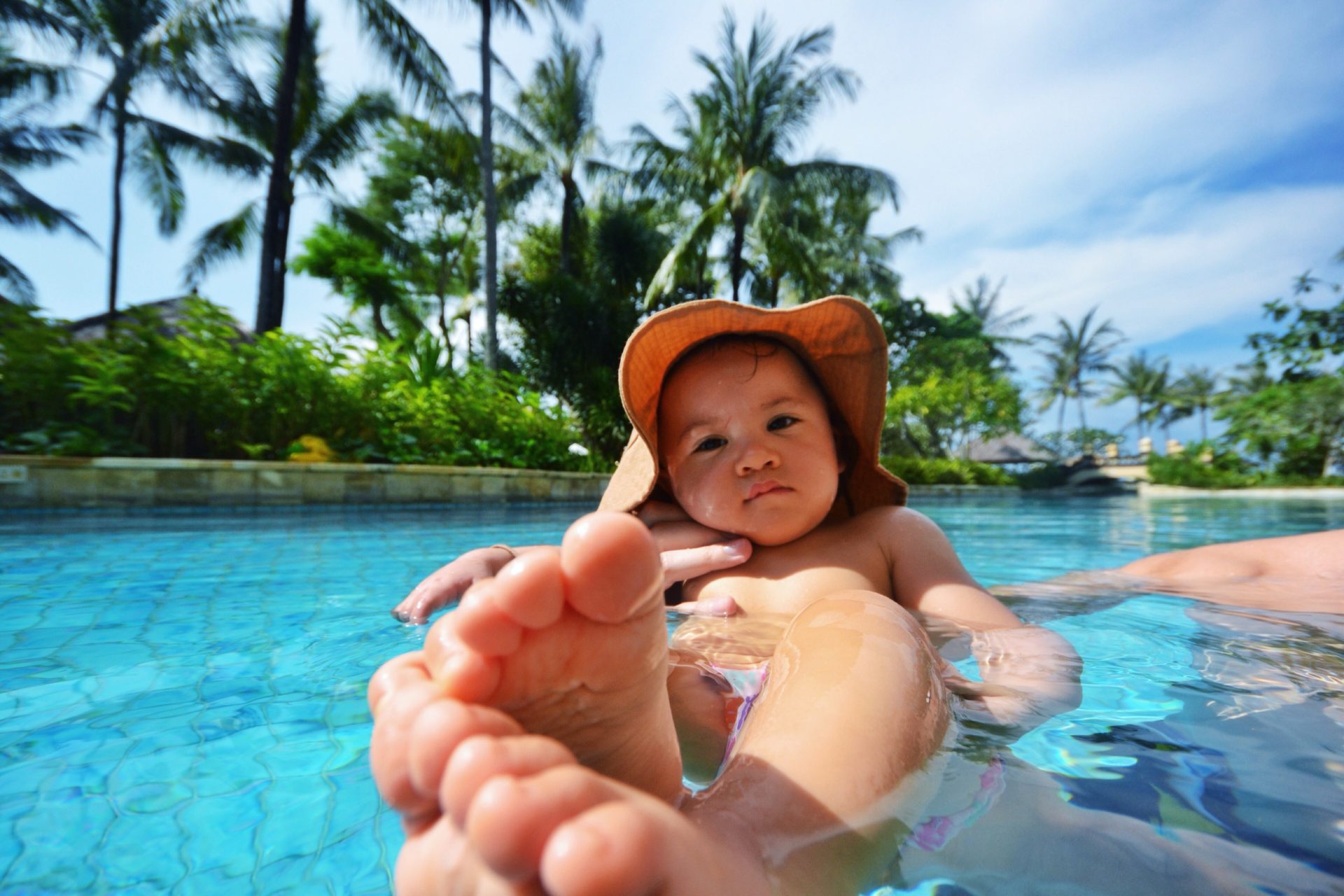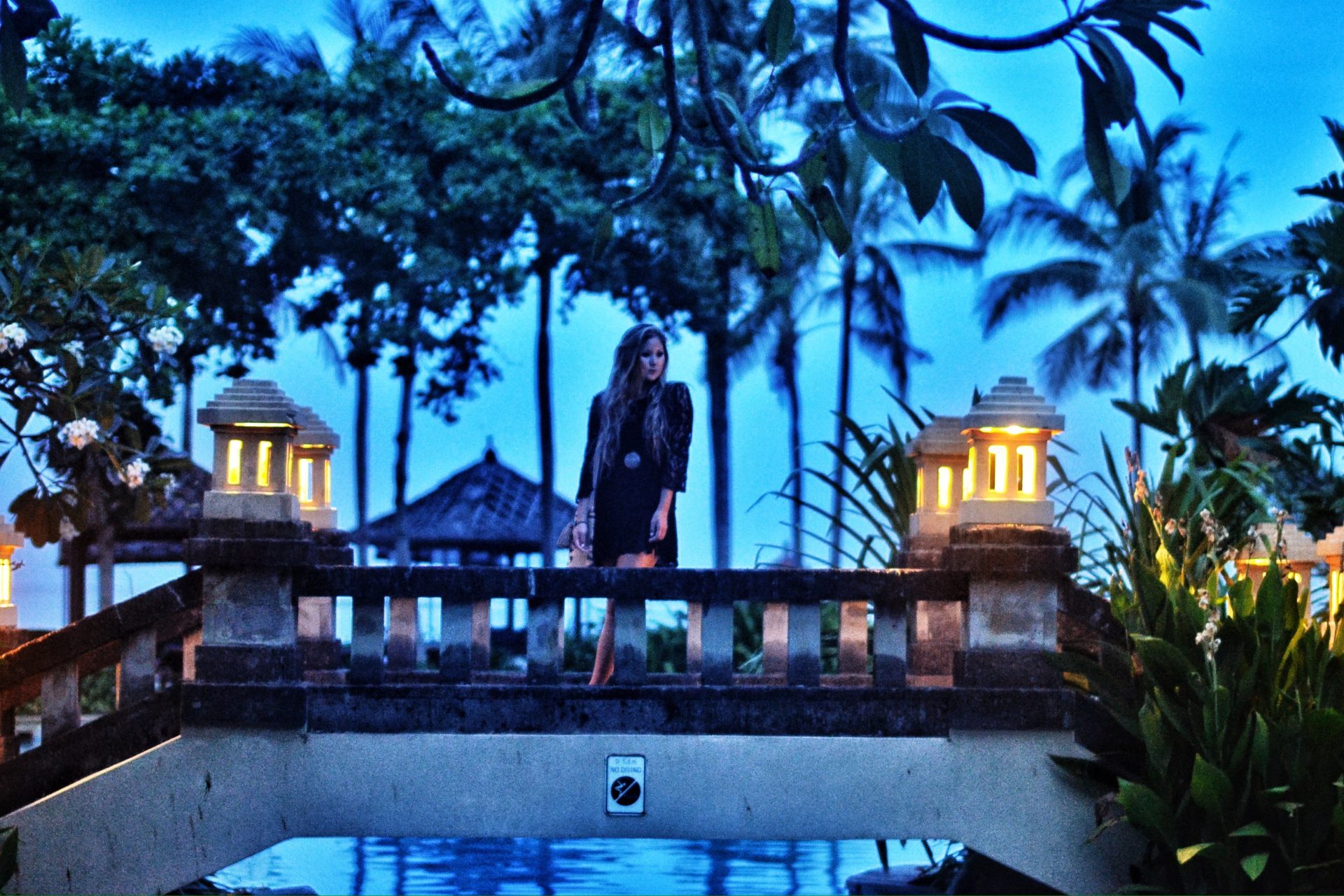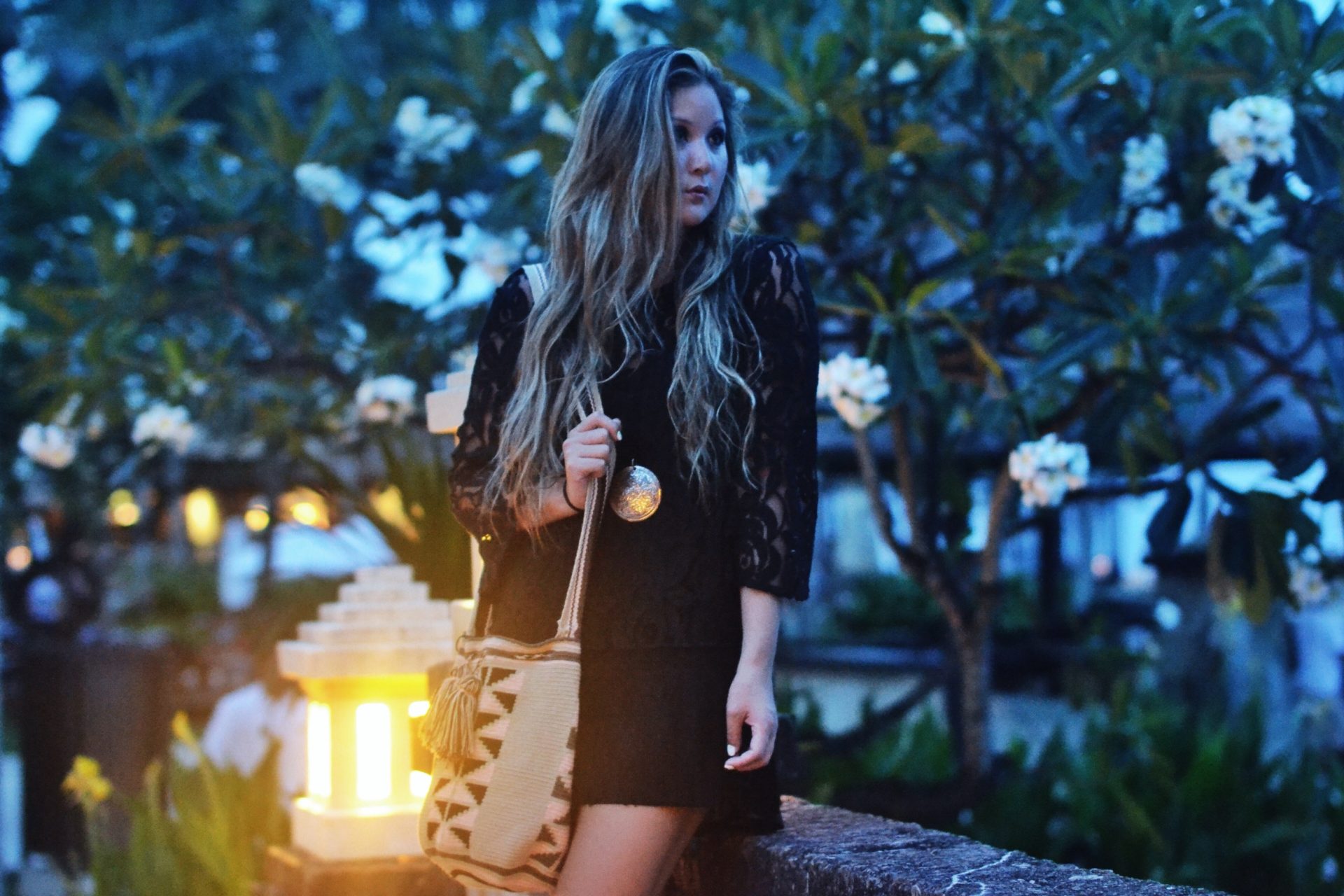 Dress by Christing C.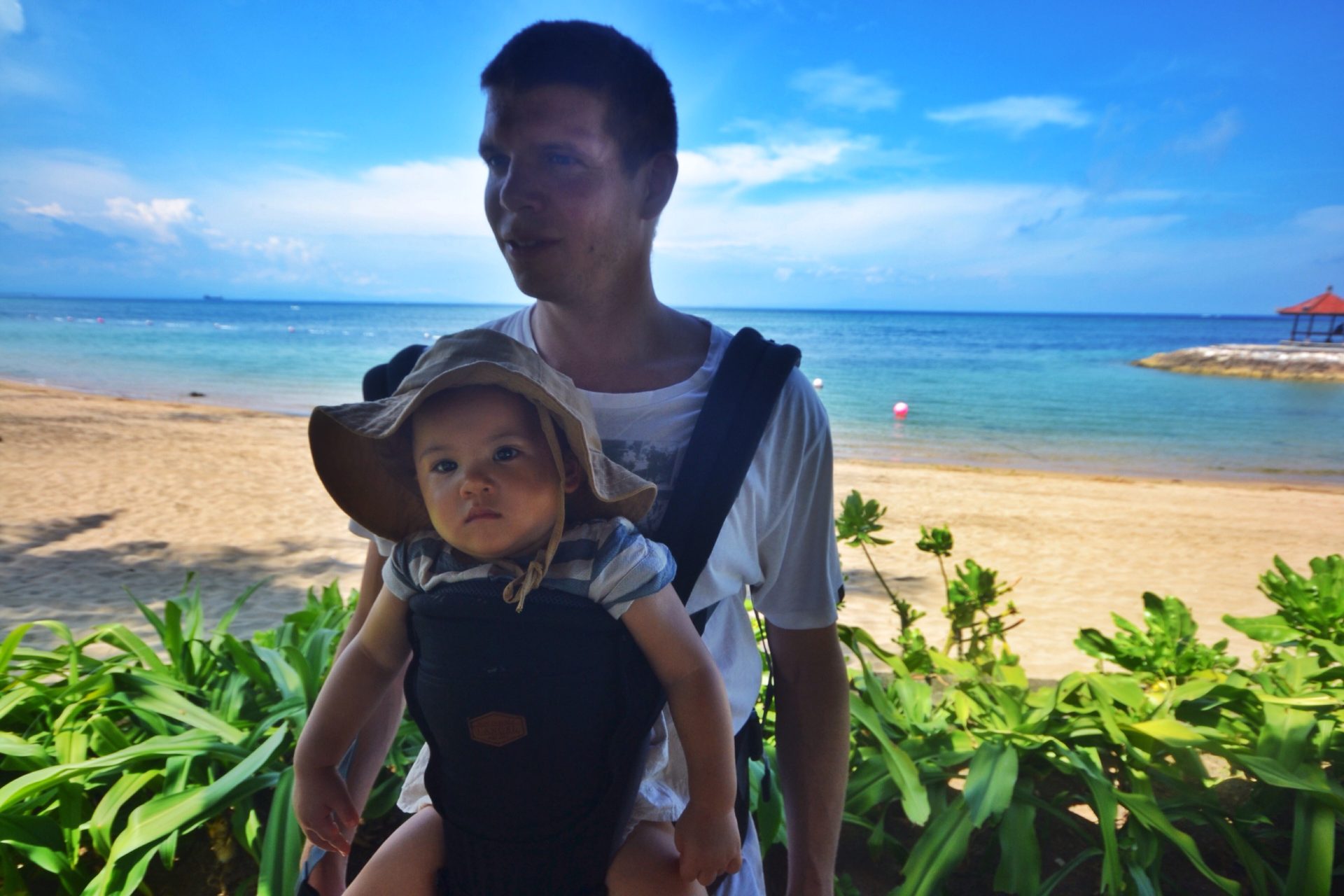 Dress by Christing C., Herschel Supply Backpack from Woaw Store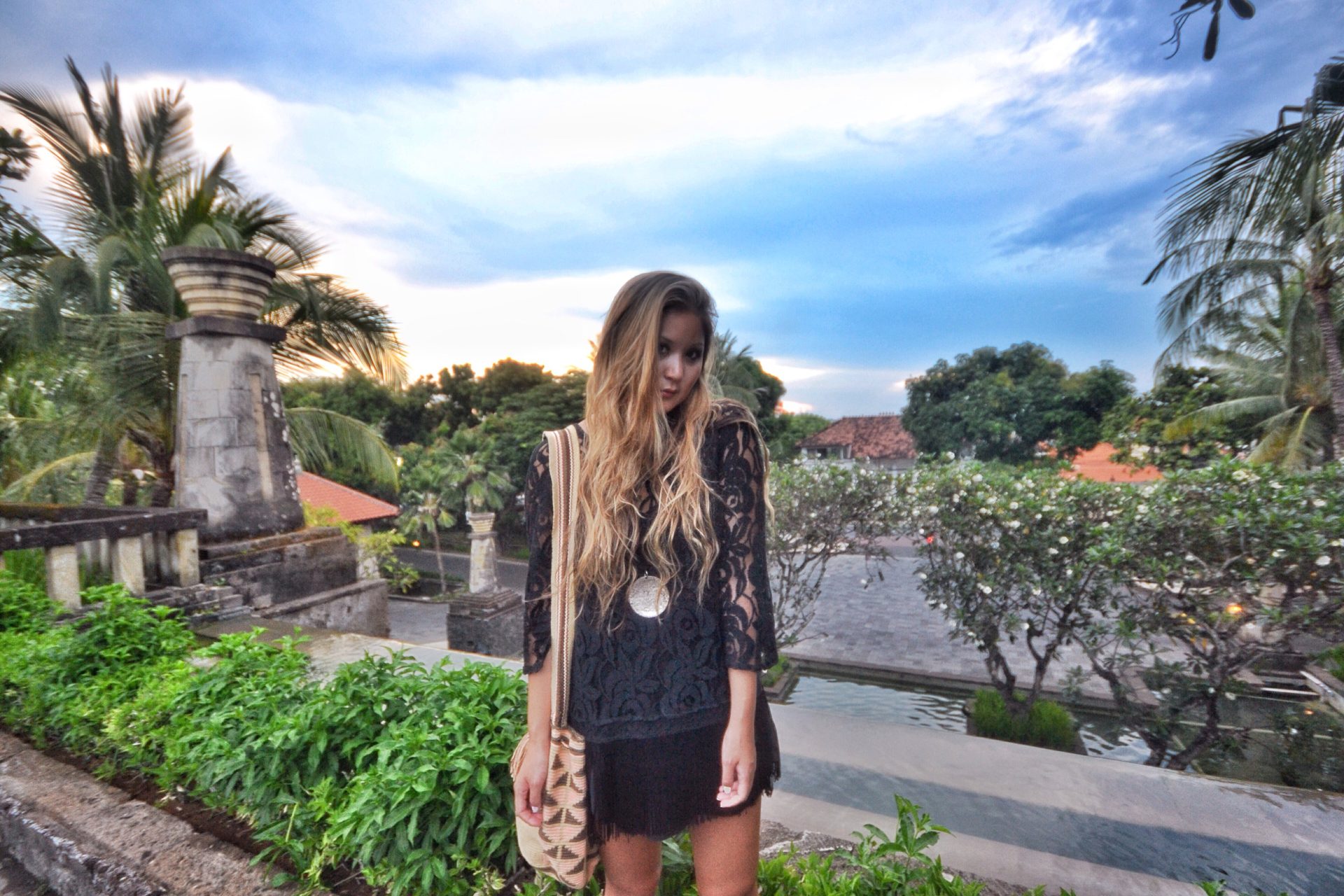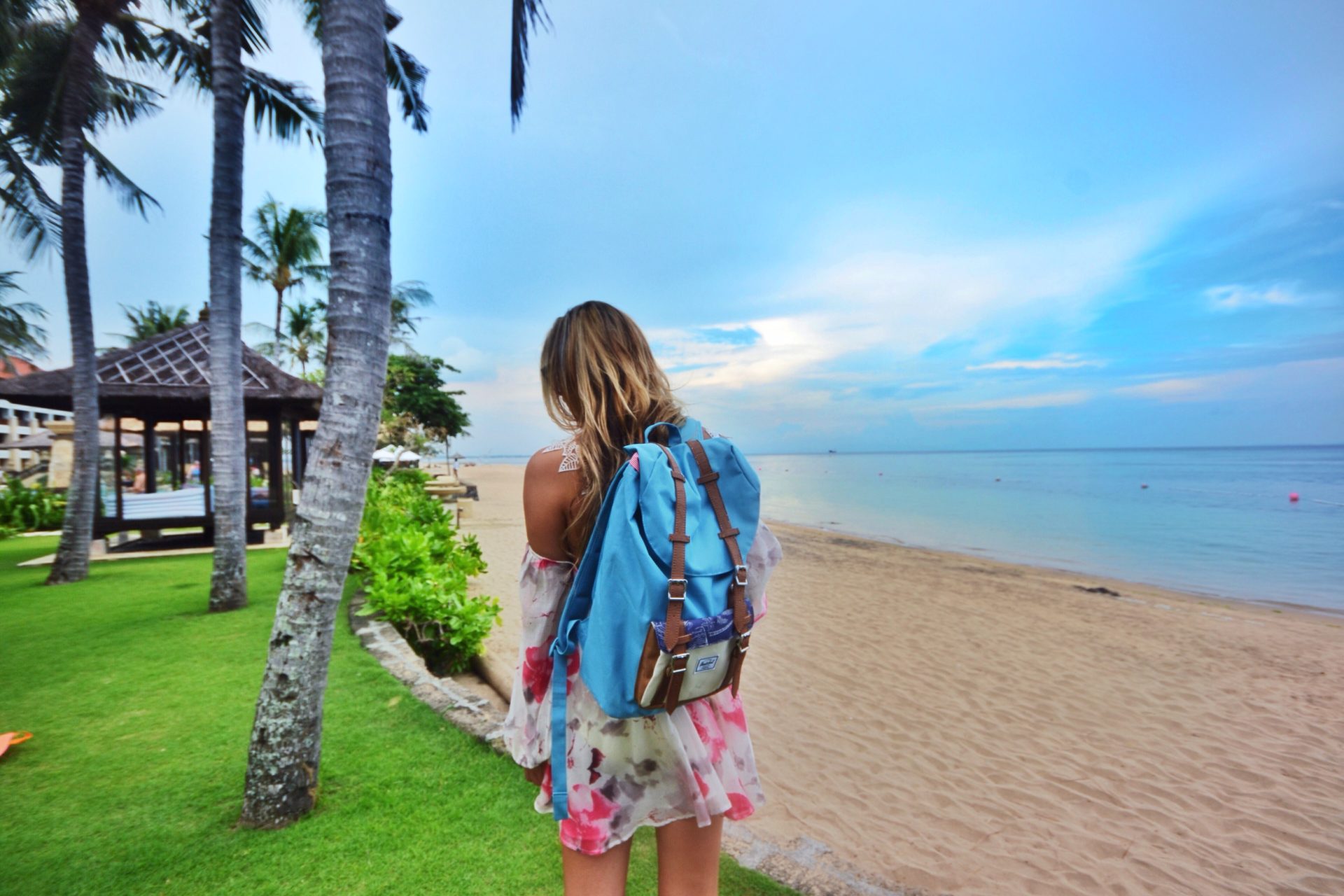 Herschel Supply Backpack from Woaw Store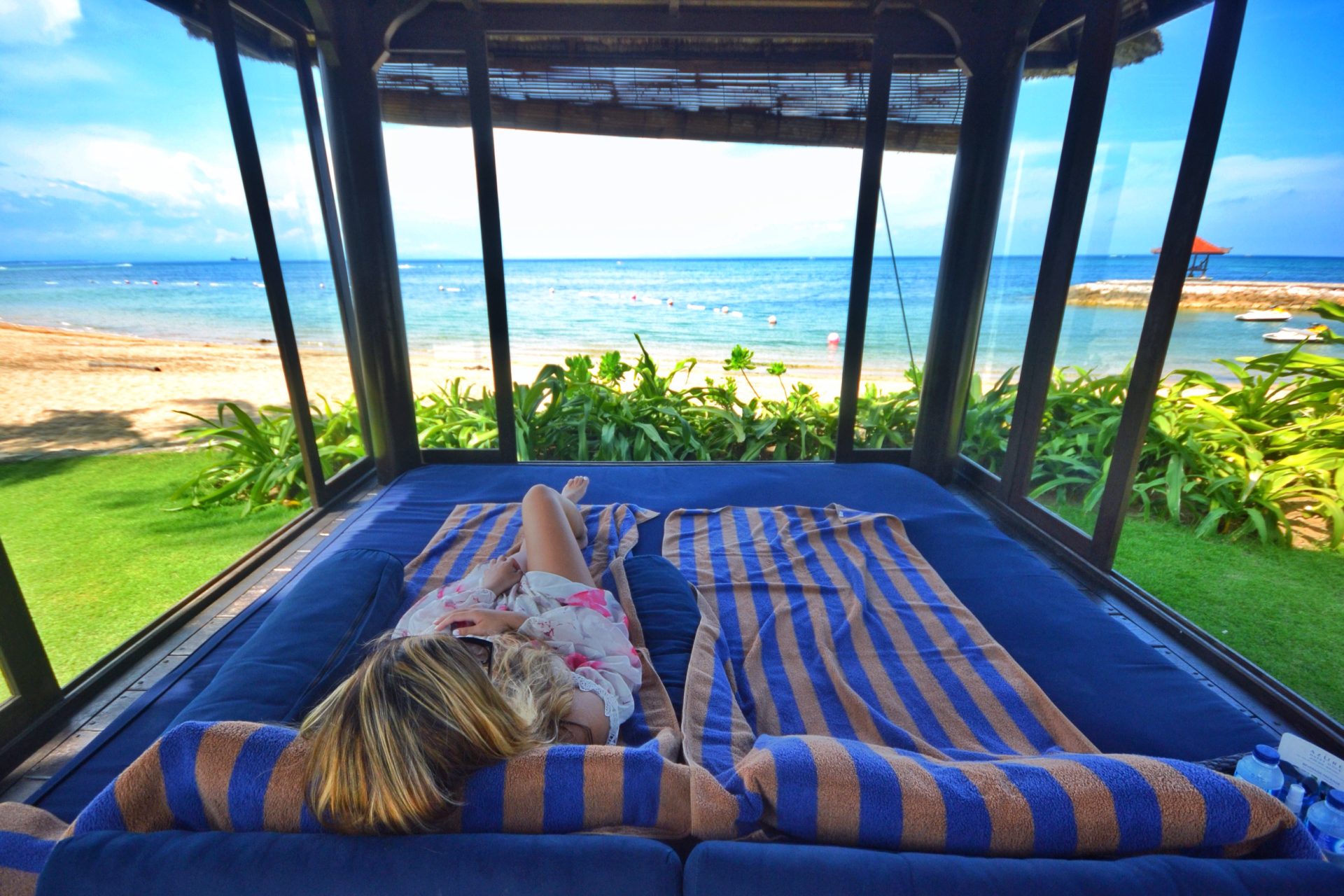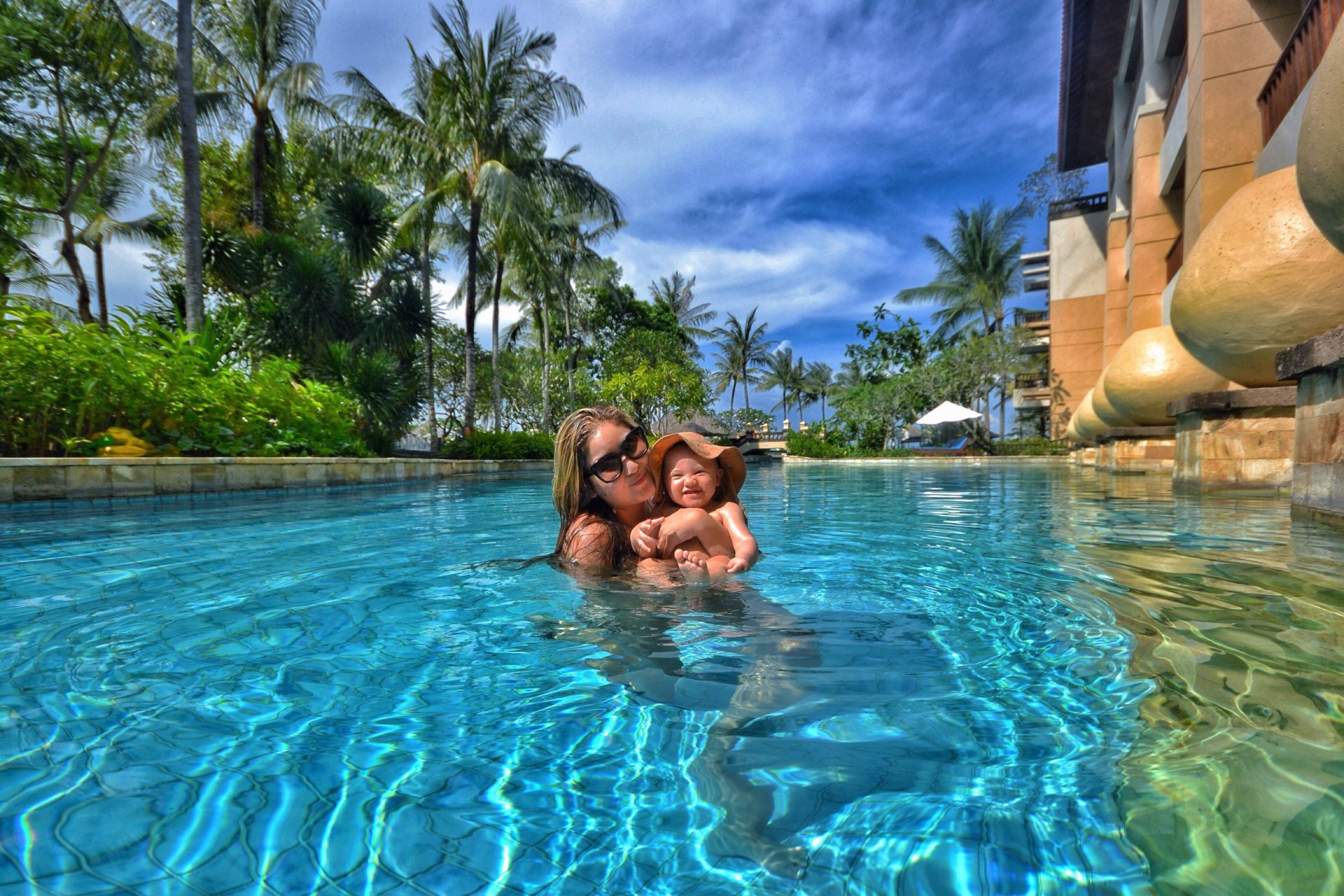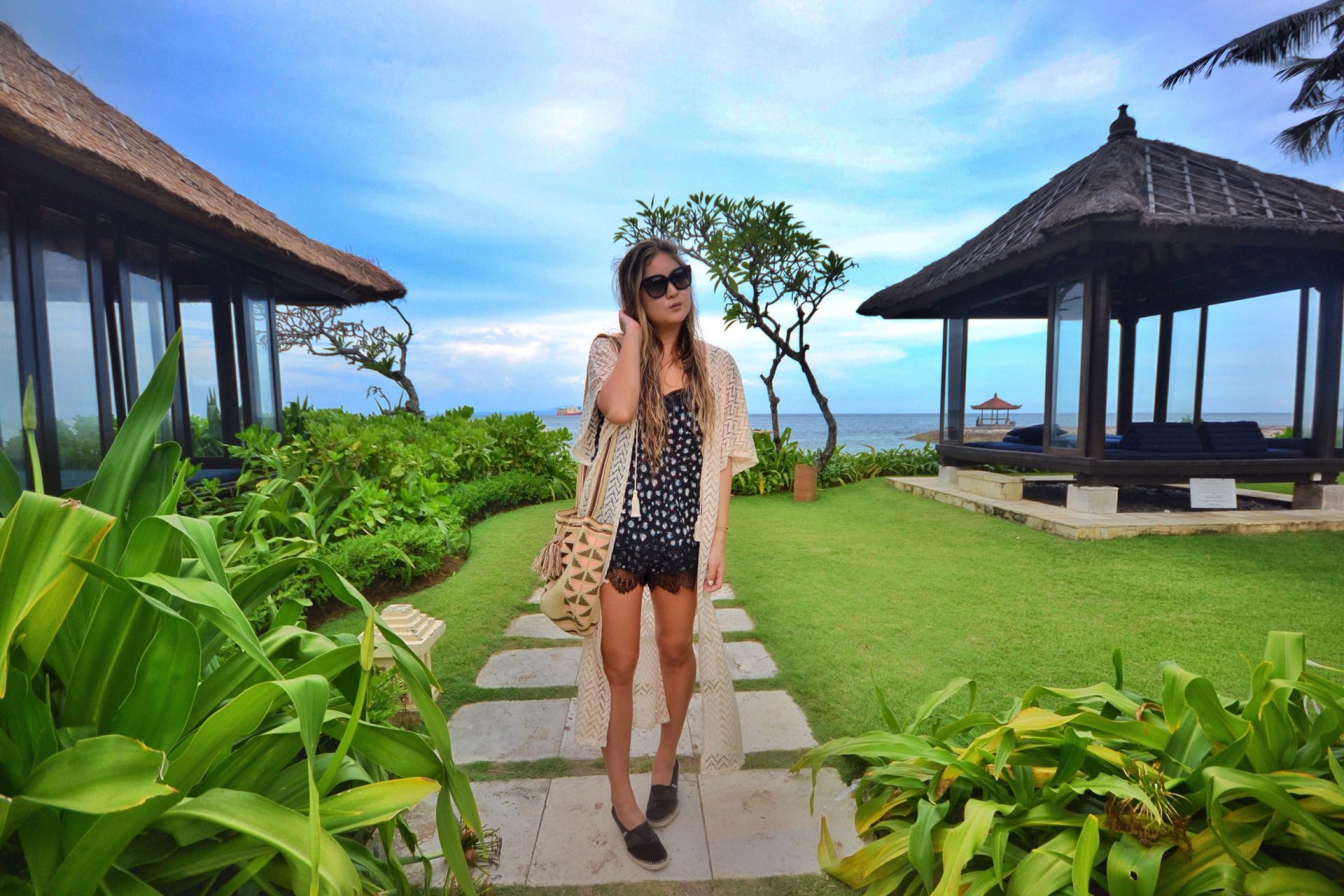 On our second visit to Bali, the boy and I decided it was impossible to leave Ever behind, so wanted to find a few family friendly spots to spend our holiday.  Conrad Bali, located on the serene and beautiful Nusa Dua beach, felt like just the place.  We spent our days bathing in the refreshing pool, napping in their beach adjacent cabana, exploring the expansive grounds, and generally getting out of the city mindset.  Ever is an extreme water baby so our pool access room was an absolute bonus during our short stay.  The location boasts painted sky sunrises and I found myself pulling open our curtains at 6am each morning to enjoy the view from bed with my family.  Certain moments are unforgettable and a little unrealistic to capture.  As the years pass I'm veering away from those cocktail fuelled wild trips in exchange for these quiet memories with my family.  The steady beat of our hearts wedged into a single bed as we soak in the delights of our indulgent surroundings is all I wish for on a relaxing trip.
Book your trip to Bali through Flight Centre HK. They can assist you in booking your round trip flights and stay at Conrad Bali.