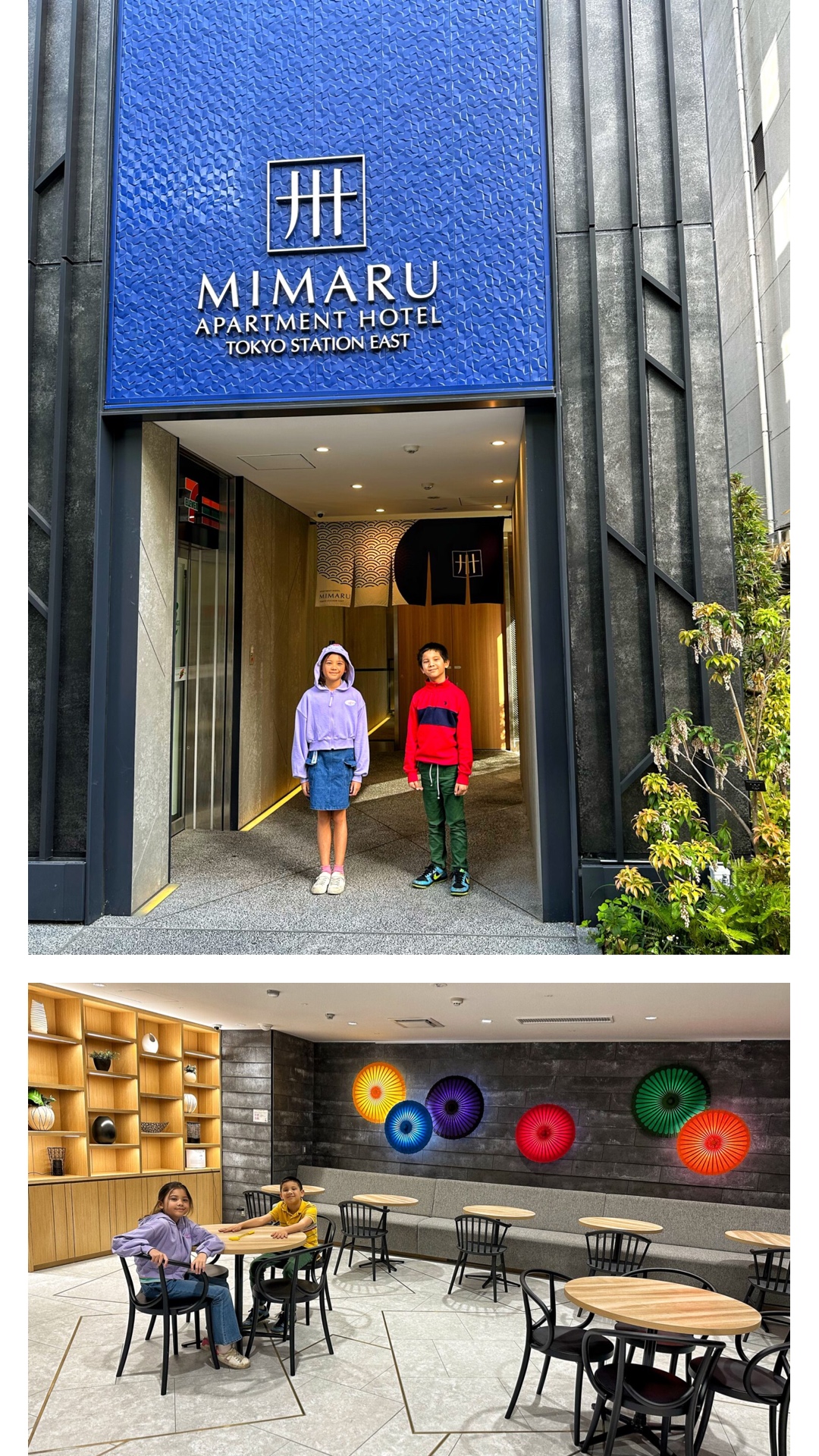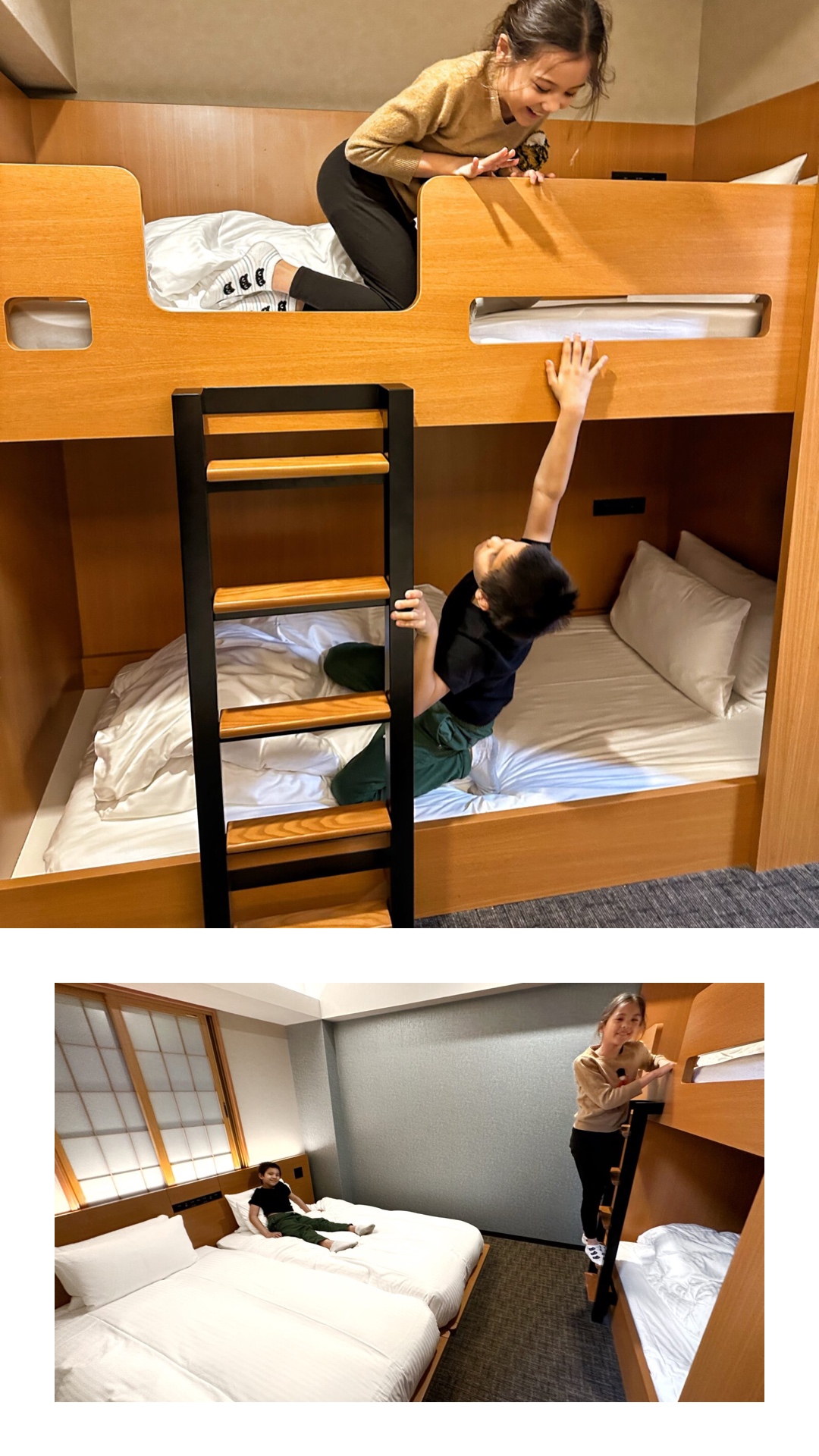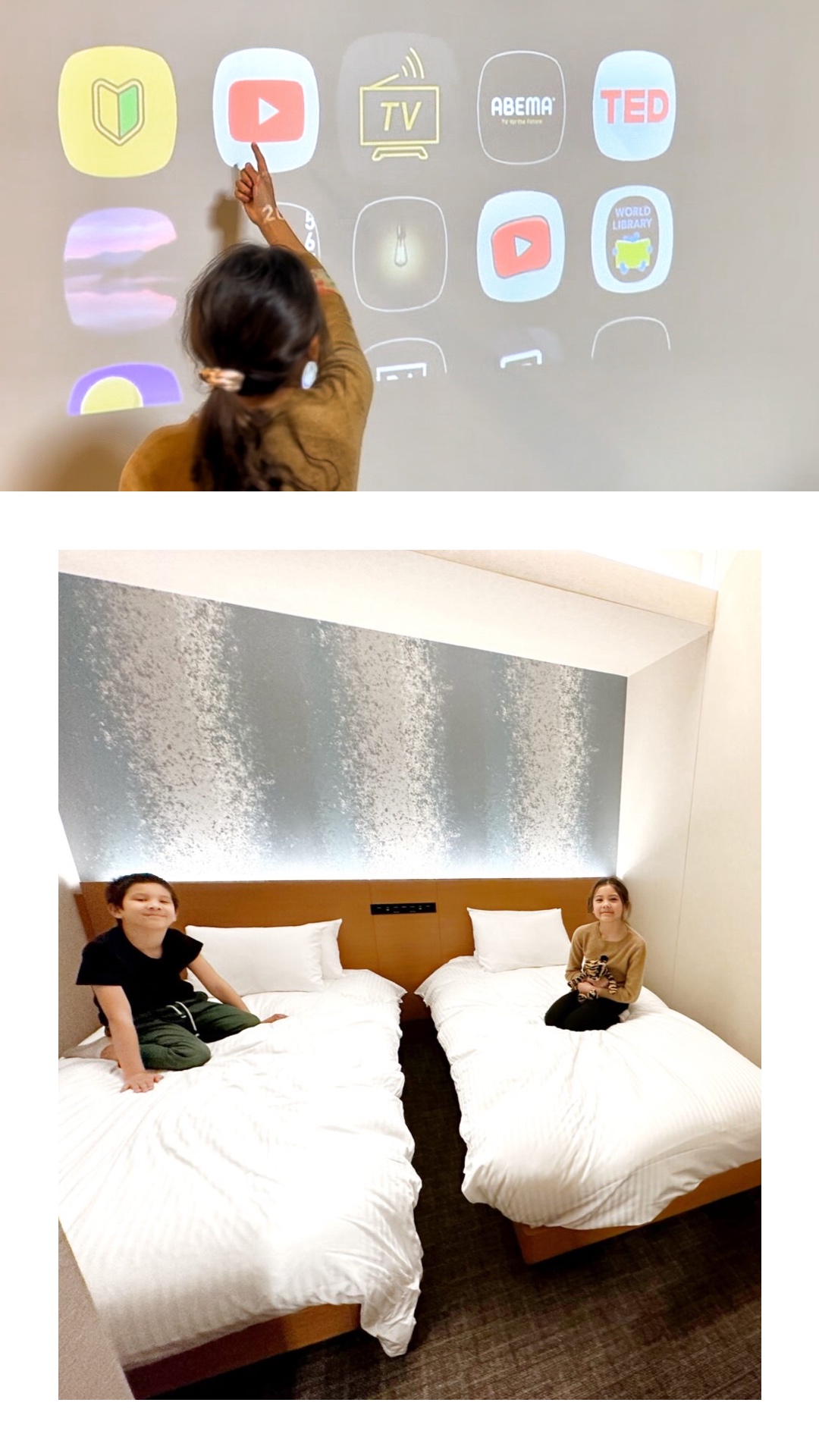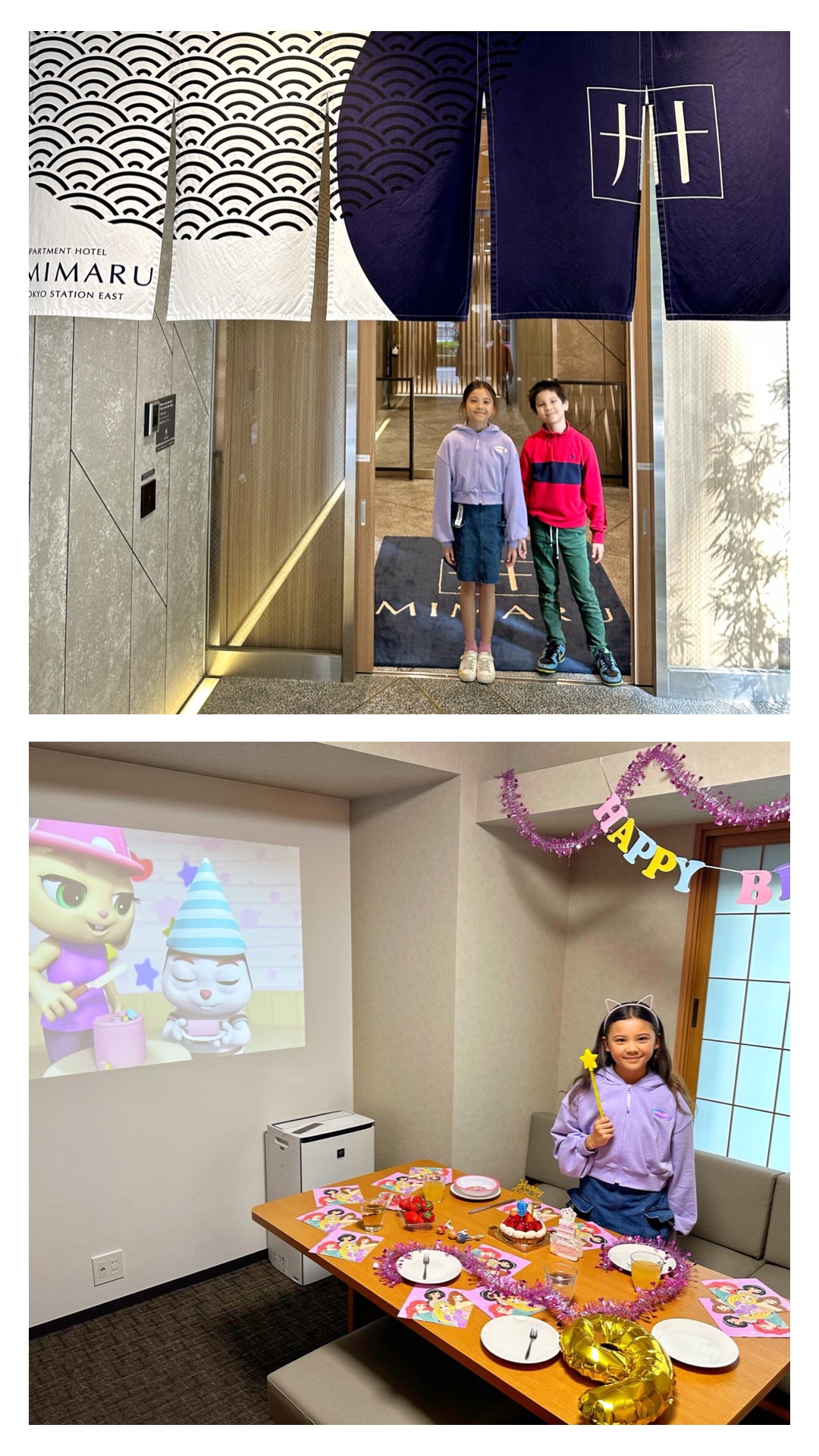 MIMARU is the perfect family friendly hotel located in the heart of Tokyo.  Their spacious and modern rooms  are functional and affordable with luxury details and exceptional service. Our suite slept up to six people and incorporated two separate bedrooms, a fully equipped kitchen, large bathroom with bathtub, and smart projector screen in the living area. Our kids loved having bunk beds and the hotel provided a plethora of amenities including pajamas, slippers, toiletries, and tea and coffee.  On the 2nd Floor staff are on hand to assist with any questions or reservations, and there's also self service luggage storage and an open social space where you can enjoy take-out food or meet with friends.  The ground floor houses the main entrance and a 7-11 which we used for breakfast and snacks daily.  We were within easy walking distance to Tokyo Station, plenty of local restaurants, and transport links to explore the city.  A perfect choice for families and groups looking for modern comfort and optimal location while visiting Tokyo.
I am a fully qualified independent travel agent specializing in Luxury Family Travel. I'm here to plan your dream family holiday, create a personal itinerary to suit your family's needs, and give you all the first hand knowledge I have from travelling full time as a family.Contact me at [email protected] to assist in booking your next trip.
Follow us for more luxury travel experiences and tips for full time family travel.