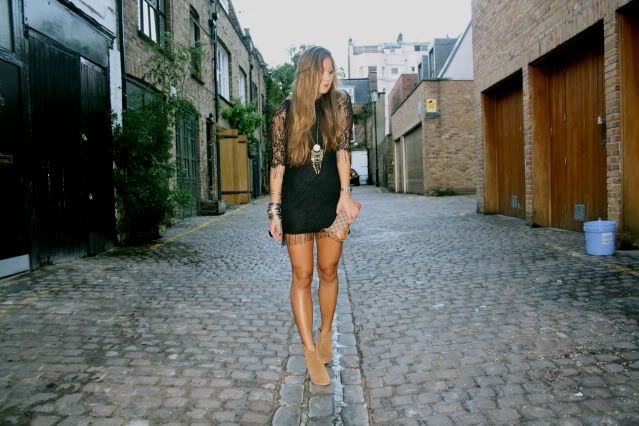 TFNC dress, Asos boots, H&M necklace, Gucci clutch.
Our attempts at a romantic meal in what seemed to be an appealing bistro quickly turned from slightly awkward to utterly unsatisfying. The boy and I are far from picky, but when the food is nearly inedible, service moves at a literal snail pace, and the atmosphere is eerily silent, we can find no other option than to leave. I am certain this will be the last time we sample French cuisine surrounded by Moroccan decor, on a remote road (yes, we have done this twice). We ended the night on a optimistic note, hurrying home to erase the nightmare meal with a selection of candles and wine. Don't worry, our Sunday lunch will be consumed at the usual spots to ensure a better experience 🙂
Hope you all have a lovely day and thanks for visiting!!