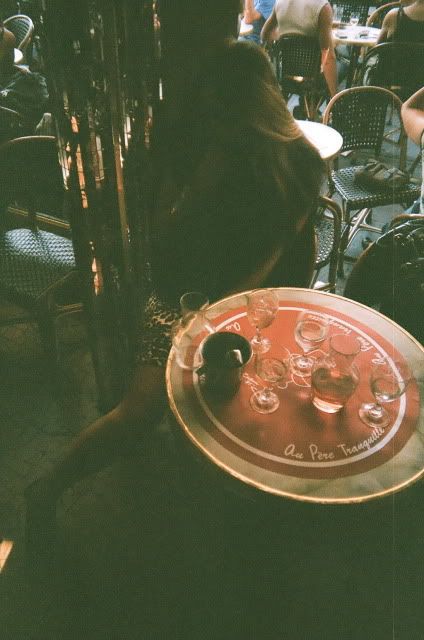 Zara vest, dress from random boutique in Hong Kong.
Here are a few of my disposable camera pics from Paris. I'm kinda enjoying the vintage effect.
Life can be slightly guilt inducing at the best of times. This blog, rightfully named Fashion Hedonism, documents my love for all things fashion related and my indulgently hedonistic lifestyle. I must admit, I have an extreme penchant for doing only that which pleases me. I search for the moments that will satisfy my cravings in the present, not considering the consequences of the future. I yearn to reside permanently in my early 20's, with an unlined innocent seeming face, the stamina to party for nights on end, the tolerance to live in a heap of mess, and a complete disrespect for strict schedules. There are times I do wonder when I will tire of waking at any hour I please, existing in absolute comfort, and possess enough single mindedness to ignore problems until the situation is dire. For now, it is barely a passing thought, but there are flashes of contemplation when I stop to truly swim in the luck and bliss I have been granted, as I know we can not remain forever young.