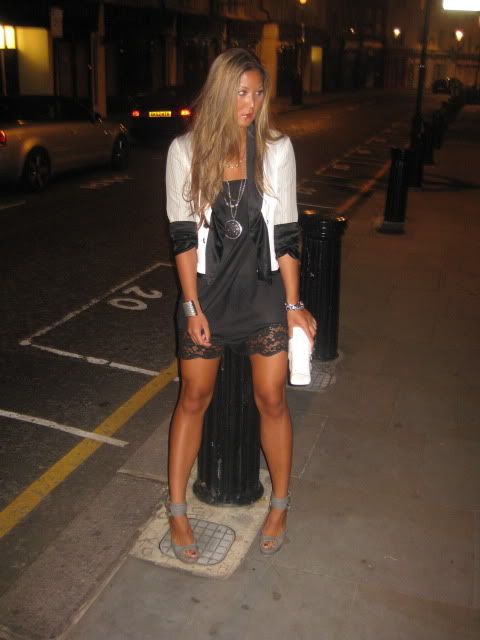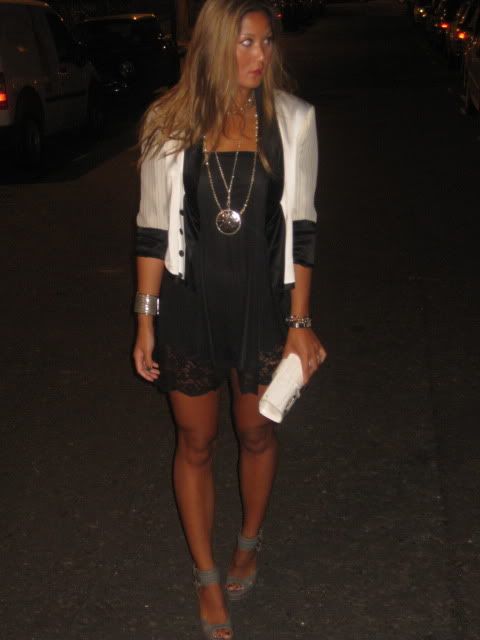 Vintage half slip, Chloe jacket, Jimmy Choo clutch, Matalan shoes.

The social strike ceased last night when the boy suggested it was time we paid our favourite bartenders a visit at the E&O. Although I felt the need to infuse my body with alcohol content once again, the urge to choose a garment that closely resembled a nightgown was impossible to resist. I'm sure I have mentioned in the past that I have a small collection of vintage half slips I enjoy wearing as dresses. They are incredibly breezy, silky, and can look classic with minimal effort. The fact that I purchased every single one for under $10 in random vintage shops makes them all the more appealing. The weather was chilly, and the bar was slightly empty due to holiday slump, but the taste of a passionfruit martini was more than therapeutic. I'm back to my party friendly self, and will be going all out tomorrow night…but I do think I'll be needing a new pair of shoes to top off my mood.
And while I'm mentioning vintage and shopping, my friend has just recently started a eco-friendly vintage fashion site,
www.zuburbia.com
. They are all about being eco-chic! Ten trees are planted with every order, only recycled packaging and soy based inks are used, and 20% off all fur sales are donated to animal charities. I love the concept, and think it's a great way to help the environment (fashionably).